Does Meghan Markle Drink? Find Out Where the Duchess of Sussex Stands After Motherhood
Find out if Meghan, Duchess of Sussex drinks alcohol.
Much ado has been made about the choices made by Meghan, Duchess of Sussex. Seen by much of the public on both sides of the pond as the catalyst for the abrupt and unprecedented exit from royal family duties, Meghan has become something of a litmus test for public opinion.
Some see her as a heroine demanding a better life for her family amidst cruel (and racist) attacks. Others see her as a Hollywood snob who couldn't handle the pressures of a life spent in public service. 
No part of Meghan's life has gone unscrutinized in the process. Whether they are rushing to her defense or trying to tear her down more thoroughly, supporters and critics alike are quick to point to every move she makes as evidence of one conclusion or another. 
Even the duchess' diet and drinking habits are fair game. Following the birth of her son Archie, Meghan's consumption of alcohol has become a hot topic. 
Meghan and Prince Harry gave up alcohol during her pregnancy 
Meghan made it clear that she was a fan of wine prior to her pregnancy, but once she was expecting Baby Archie, she cut the habit out of her life .— and insisted Prince Harry do the same. The prince gave up all caffeine and alcohol in solidarity.
"Considering he's been a pretty brutal drinker since he was a young teenager, it's quite an achievement," an insider told the UK's Express at the time.
After Baby Archie arrived, however, Prince Harry was spotted with a bottle of beer in his hand on a trip to Japan.
While media commentators joked that the Prince would have to hear from his angry wife when he got home, it's more likely a sign that the rules about abstaining loosened once Meghan was no longer pregnant. 
A healthy lifestyle is key for Meghan Markle
Meghan's alcohol-free pregnancy is not an anomaly. She adheres to a very healthy lifestyle, generally, and it seems that she has passed many of those routines and values to Prince Harry as well.
While the duchess has admitted that she "unapologetically" loves food, she maintains a very sensible diet. Her breakfast often consists of fresh fruit, and she calls the açaí bowl her "favorite." She also makes sure to take daily supplements to provide balanced nutrition. 
Her weekly routine includes a visit to a sauna where she sweats out any toxins. She is also a fan of at-home workouts and swears by Tracy Anderson DVDs as an easy way to get fit without leaving the house. Yoga and running help round out her fitness practice, demonstrating that Markle has a balanced, holistic approach to keeping fit and healthy. 
Has the duchess returned to drinking?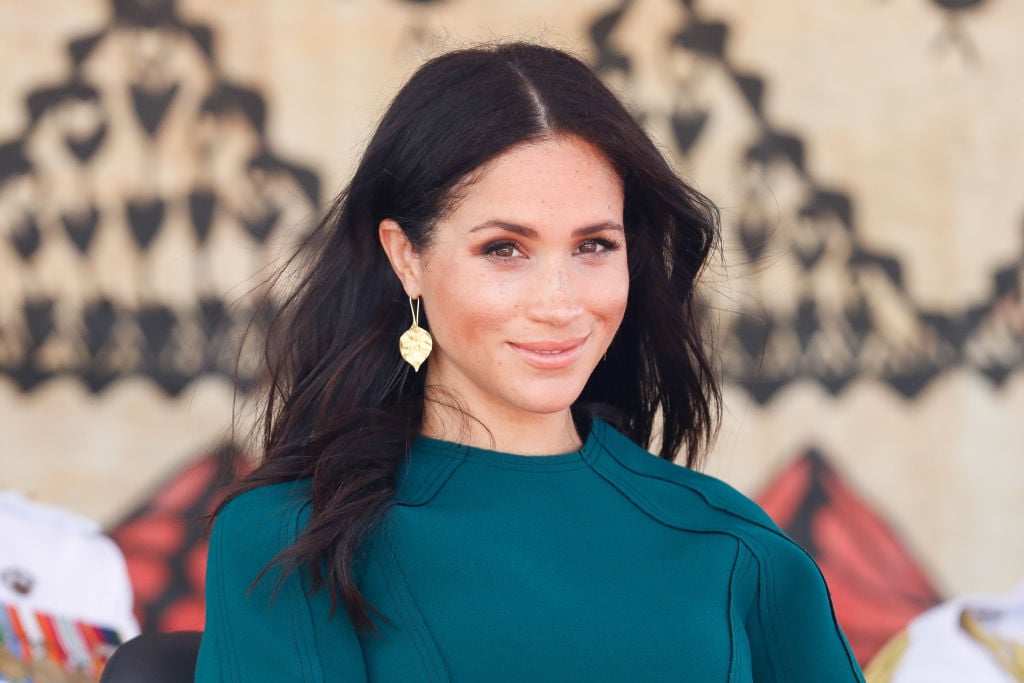 While Meghan's refusal to have any alcoholic drinks during pregnancy made headlines, she has a fondness for alcohol and considers wine her favorite dessert. She even named her lifestyle blog, The Tig, after her favorite wine — Tignanello. 
She certainly wouldn't be the only royal to indulge in an alcoholic beverage. Her husband, Prince Harry, has been famous for his beer preference, a habit he shares with his brother Prince William. Sister-in-law Kate, Duchess of Cambridge really enjoys a pint of Guinness. Meanwhile, the Queen herself is said to be a big fan of gin and Dubonnet. 
While Meghan is clearly a health-conscious person who is hyperaware of her role as a mother in the public eye, there's no reason to think that her ban on alcohol during pregnancy has extended into a lifelong forbidden substance. The duchess has demonstrated a clear sense of moderation and responsibility, and her preference for a delicious indulgence — particularly of red wine — has likely found its way back into her life now that she's no longer expecting.
Perhaps as her new life unfolds and the chaos of her departure from royal duties settles, we'll get to see her kick back and unwind a little more often.