Does Meghan Markle Receive a Salary as a Working Royal?
Meghan Markle is considered a "working royal" so does the Duchess of Sussex get paid for her full-time royal duties?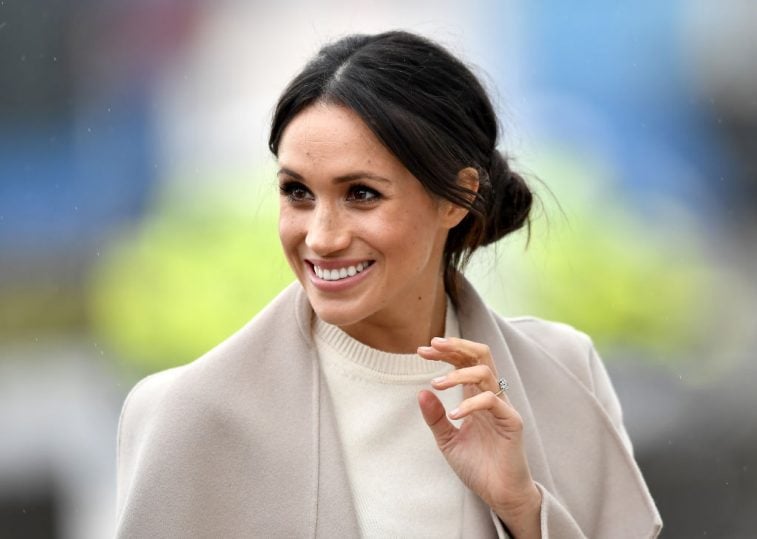 You may have heard the terms "working royal" and "non-working royal" thrown around in the past. People really started discussing them when Princess Eugenie got married in October 2018 as the daughter of Prince Andrew is not considered a working royal.
The difference between the two is that someone like Meghan Markle, who wed Prince Harry last May, is a working royal as she and her husband's primary job is to represent the royal family during specific events and engagements. Eugenie, on the other hand, does not carry out any official royal duties on a full-time basis and therefore has a regular day job. She currently works as an associate director at Hauser & Wirth, a contemporary gallery in Mayfair, London.
The same goes for her sister, Princess Beatrice, who works for the software company Afiniti, and other lesser-known royals like their cousin, Peter Philips, who is the managing director for Sports Entertainment Limited. Not that any member of the British royal family really needs money but since the cousins get paid for their full-time employment, does the Duchess of Sussex get paid for hers?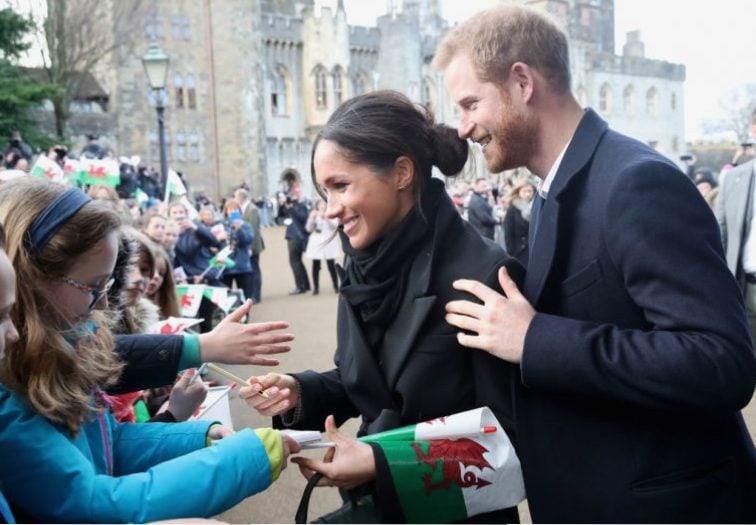 Does Meghan Markle get a salary now?
Before she married the prince, Markle had to shut down her lifestyle blog, resign from her post as a World Vision Global Ambassador and U.N. women's advocate, and give up her career as an actress on the TV show Suits.
At the time she said, "I just see it as a change … It's a new chapter, right? And also keep in mind I've been working on my show for seven years. So we were very, very fortunate to be able to have that sort of longevity on a series and for me, once we hit the 100-episode marker I thought, you know what, I have ticked this box and I feel really proud of the work I have done there."
So is she getting an annual salary for work now? Markle does not receive a salary for working on behalf of the monarchy. While the duchess is not being paid for attending affairs and making royal visits to different regions, she is of course taken care within the royal family for anything she needs.
Who covers her expenses?
Her expenses are covered by taxpayer dollars and her father-in-law.
In addition to the Sovereign Grant funded by the British taxpayers to foot some of her bills, Prince Charles also financially supports his sons and their wives with the revenue from the Duchy of Cornwall. The estate reportedly paid about $9 million last year for their expenses.
Her net worth and residual income
Markle had her own wealth when she joined the royal family, although not nearly as much as her hubby's $40 million net worth she was still worth $5 million.
While working on the TV show Suits, Markle made $50,000 per episode. She earned another $80,000 on top of that from sponsorship and endorsement deals. These days, she still draws a paycheck from her previous job every time a rerun of Suits featuring her Rachel Zane character airs.
Read more: Who Pays For the Royal Family's Trips to Different Countries?