Does Meryl Streep Have the Most Oscar Nominations of All Time?
After a blockbuster Season One of HBO's Big Little Lies, everyone attached to the limited series likely considered it impossible to top. Liane Moriarty, the author of the source book, eventually could only imagine a second season if one name entered the picture: That name was Meryl Streep.
While you couldn't blame Moriarty for dreaming big, little did she know that Streep was a huge fan of the show. In fact, when Streep's agent said there was a part written just for her in Season Two, the film legend took the job without even reading a script.
With Oscar-winners Nicole Kidman and Reese Witherspoon already aboard, HBO had assembled a dream team for the second installment. But a few Oscars between two cast members would be the last thing that might impress Streep.
Currently, Streep's three Oscars tie her for the most by a living actor. (Only Katherine Hepburn has won four.) But as far as Academy Award nominations go, no one can match Streep's lofty total. In fact, no one comes close to the greatest living actress.
Streep has racked up an impossible 21 Oscar nominations.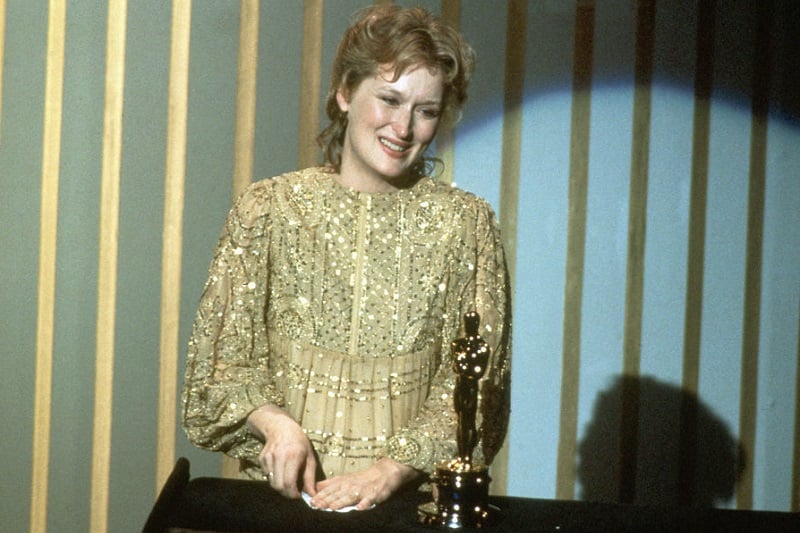 Streep's first Academy Award nomination came 40 years ago, for her supporting role in 1978's The Deer Hunter. The following year, the Academy had her back in the running for Kramer vs. Kramer, and the second time (also for Supporting Actress) was the charm for her.
From then on, you'd only find Streep in leading roles, and she began racking up nominations right away. Her first came for 1981's The French Lieutenant's Woman. Once again, Academy voters didn't wait long to hand Streep a statue: She won the Best Actress Oscar for 1982's Sophie's Choice.
Another four nominations followed in the '80s (a highlight was her performance in Out of Africa). Streep got another three nods in the '90s without winning an Oscar. In the first decade of this century, Streep received another four nominations.
At that point, Streep had already surpassed the record 12 nominations (shared by Hepburn and Jack Nicholson). With another six nominations since the start of this decade, her total of 21 Oscar nods seems impossible to top.
Streep can still match or exceed the record for acting Oscars.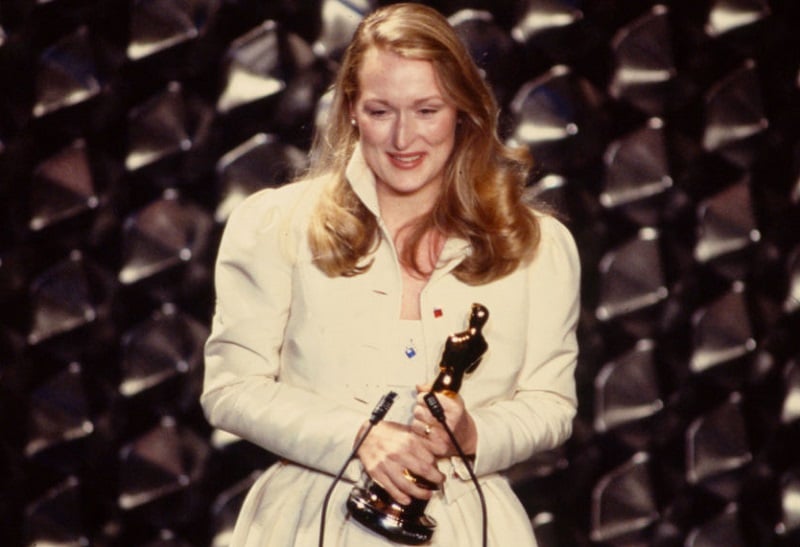 In June Streep will turn 70, but her powers do not appear diminished in the slightest. Viewers who caught her as Mary Louise in her first Big Little Lies episode have been raving about the scream heard 'round the world. There is more than enough left in the tank for this screen icon.
Anyone who doubts her need only look at Streep's track record in this decade. Her most recent Oscar win came for 2011's The Iron Lady, and her most recent nomination came for 2017's The Post. She definitely has a shot to tie Hepburn's mark of four Oscars.
In fact, if there's anyone capable or blowing past that mark, it's Meryl Streep. She has two high-profile films on the way in 2019, as well as another with Martin Scorsese following. If she's on the screen, she's usually the favorite.
See also: All the Ways Meryl Streep Changed Her Appearance for 'Big Little Lies'