Does 'NBC Nightly News' Anchor Lester Holt Have Kids?
NBC Nightly News anchor Lester Holt is a welcome, steady presence on the news. His deep voice and impartial approach make him a comforting sight. During the difficult era set off by the Coronavirus (COVID-19) pandemic, his calm approach could well be the balm Americans need.
News anchors are, as a rule, shy about sharing much about their personal lives. Holt sometimes opens up, if not on his own show, but mostly prefers to stay focused on reporting the news. So, is Holt married? Does he have children?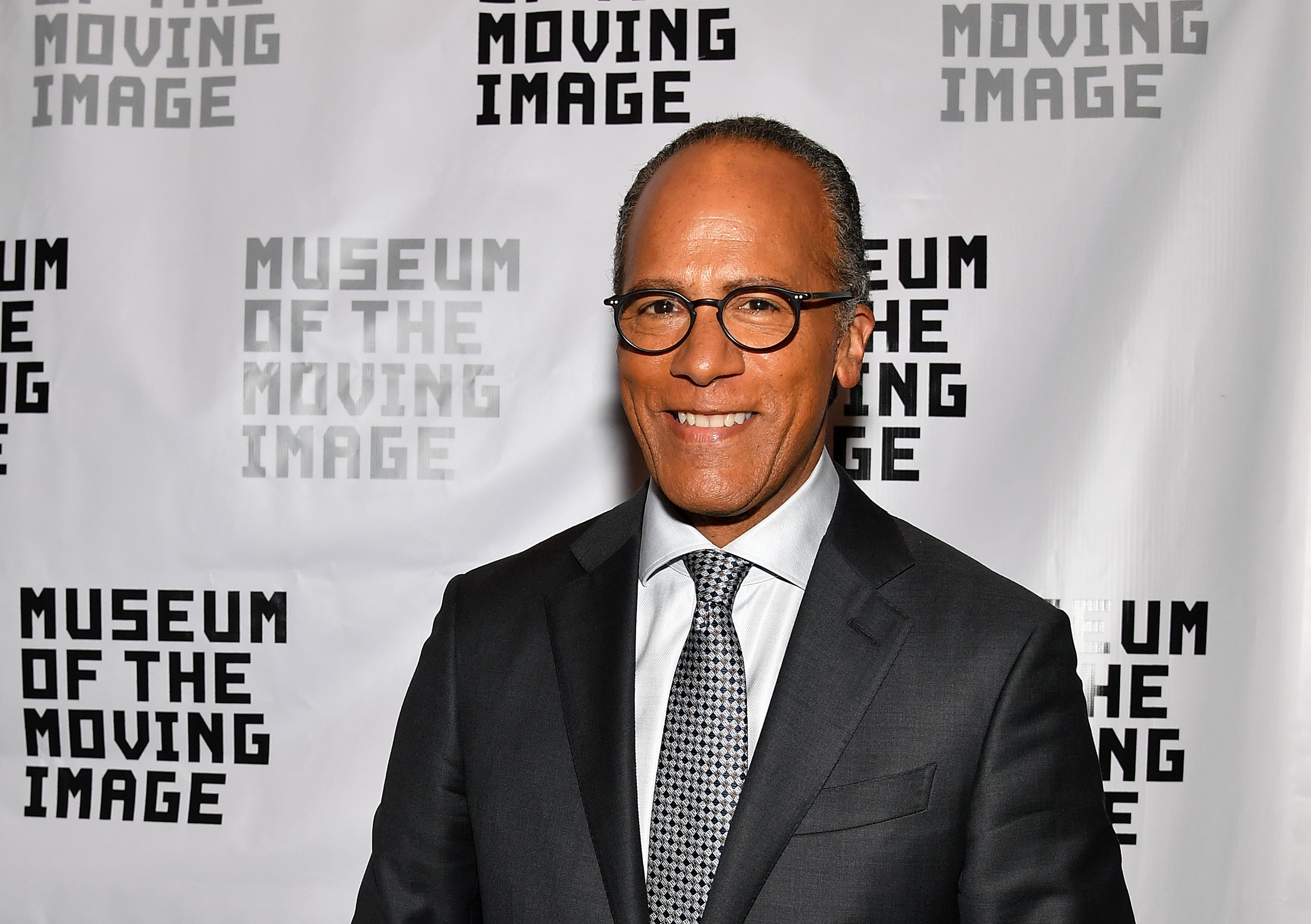 How Lester Holt came to anchor the most prestigious show in network television news
Holt has an interesting connection to his Nightly News predecessor Brian Williams: neither man completed their college coursework. According to Holt's NBC News profile, he majored in Government at California State University. He fell in love with broadcasting after landing a part-time job as a disc jockey, and never looked back.
He wanted a full-time position, and the work available was all in the news side of things. His focus on government studies made him a good fit for the job. Perhaps too good, since he dropped out of college to pursue it!
According to Sactown Magazine, Holt jumped between CBS radio and television affiliates from 1981 to 2000. He landed with MSNBC then, a relatively short stint that led him to NBC News as a regular co-anchor and fill-in for Nightly News. Williams replaced Tom Brokaw as the main anchor, while Holt's appearances steadily increased.
That changed suddenly in 2015. Williams was suspended for six months due to exaggerating details about his time covering the war in Iraq. The suspension turned into a dismissal. Williams was demoted to MSNBC, and Holt took the top job permanently.
Who is Lester Holt's wife?
As is common with news anchors, Holt is reticent to say much on his show about himself. Since taking the Nightly News role, increased attention has opened up opportunities for Holt to talk about his family on other platforms. He regularly appears at industry events and parties with his wife, Carol Hagen-Holt.
Hagen-Holt is a real estate salesperson. Holt told Extra in 2015 that the couple's decades-long marriage held up, despite their vastly different careers, because they love to tell stories that make each other laugh. He makes up for his demanding schedule by having as many late-night phone calls with Hagen-Holt as possible.
The pair met when Holt was still juggling disc jockey and news reporting duties in 1980. A memorable date in 1982 drew the two closer. Holt received an emergency call on the way to pick up Hagen-Holt. He needed to cover a fire. He asked if his date would mind coming along, turning the evening into an adventure. The two were married soon after.
Does Lester Holt have any children?
Holt and Hagen-Holt have two children — and two grandchildren, to boot! The Holt have two sons, Stefan and Cameron. Stefan also has two kids of his own, Samuel and Henry.
Cameron has two degrees from Stanford University, as Newsbreak reports. He works as a financial analyst. His LinkedIn page notes that he is currently a Vice President with Morgan Stanley.
Stefan followed closer in his father's footsteps. He also followed a career in broadcasting, and even works on the same floor as Lester. He currently serves as the anchor for WNBC's 11 P.M. nightly news broadcast, NBC News New York reports. He replaced beloved anchor Chuck Scarborough, who moved to the 6 P.M. spot.