Does Nick Jonas Get Along With Priyanka Chopra's Family?
Nick Jonas and Priyanka Chopra moved quickly in their relationship. They only dated for about three months before getting engaged, and they planned a wedding in only four months. Some parents take issue with their kids moving too fast in relationships — what do Chopra's parents think of her new husband?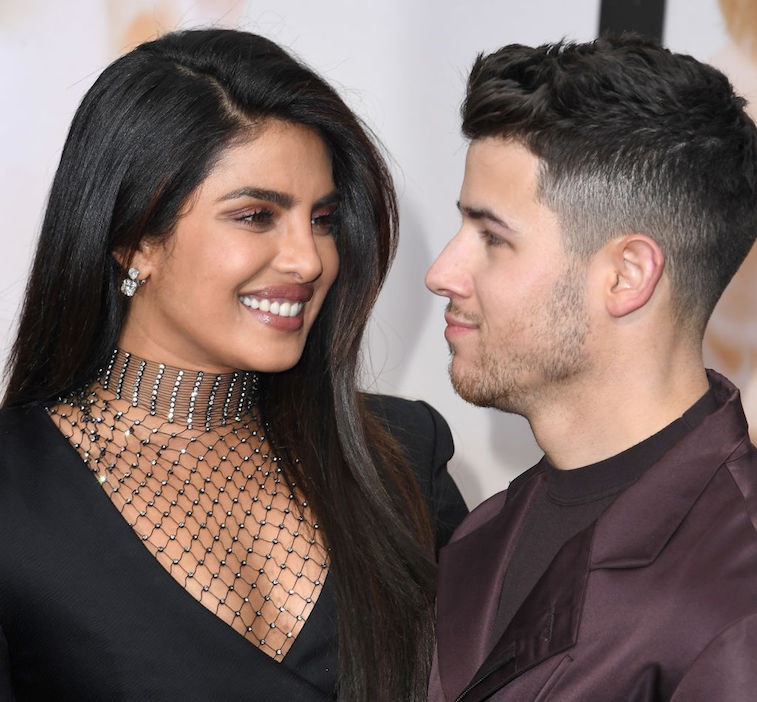 Nick Jonas' family seems to love Priyanka Chopra
It didn't take much time for Chopra to settle in to Jonas' large New Jersey family. It helps that a few have done it before her — both Kevin's wife and Joe's wife were introduced to the family prior to Chopra meeting everyone. (The three women seem to have a very close relationship.) Chopra spent this past Christmas with the Jonas family in England and referred to them as her own family. Plus, Denise Jonas, Jonas' mother, honored Chopra's Indian heritage at their U.S. wedding by wearing her sari. It showed she clearly has a lot of respect for Chopra.
Jonas willingly took part in a three-day Indian wedding ceremony for his bride
Integrating into someone's religion or heritage can be difficult if it's unfamiliar, but Jonas took it better than anyone could have imagined. He supported Chopra's Hindu religion by willingly taking part in a three-day ceremony in her native India, surrounded by both of their families and friends. And, since Jonas' mother honored Chopra's heritage at their U.S. wedding, it's clear that his whole family has been more than willing to learn the facets of her home and religion, which probably sits well with her parents.
Some of Chopra's family made their way to the U.S. for the couple's American festivities, so they must approve of Jonas
While getting someone's parents to like you can be a challenge, that doesn't seem to have been the case when it comes to Chopra's parents. Although Jonas hasn't ever commented on whether he has a good relationship with the in-laws, some of Chopra's family members did fly to the United States to attend the couple's American ceremony, which says a lot about how they feel about the two of them being together. The two had a reception at Nellie's Southern Kitchen in North Carolina, which is owned by Jonas' parents.
Jonas recently wished her mother-in-law a happy birthday on Instagram
Chopra's mother celebrated her birthday on June 17, and she got a loving message from Jonas. He posted a happy birthday photo of them to his Instagram story. Chopra's mother, Madhu, posted a photo to her Instagram account with Chopra and Jonas, thanking them for a "memorable" birthday. The three celebrated in Boston. Chopra's mother also posted a photo with Jonas' parents at the start of the new year, which shows the families must get along well.
Jonas and Chopra might come from two very different backgrounds, but at the end of the day, their love is the same. And clearly their families have integrated well among each other and get along. Being accepted by the family can be the most difficult part of a relationship sometimes, but Chopra and Jonas made it look easy.
Check out Showbiz Cheat Sheet on Facebook!