Does North West's Spider Obsession Prove Kim Kardashian Is the Best Mom Ever?
There is always something exciting happening with the Kardashians. Keeping Up With the Kardashians first aired on E! in 2007. The popular reality show is currently in its 19th season; the show will end with season 20 in the spring of 2021. Although the Kardashians have decided to take a break from filming and focus on their family, fans can enjoy the show's final two seasons.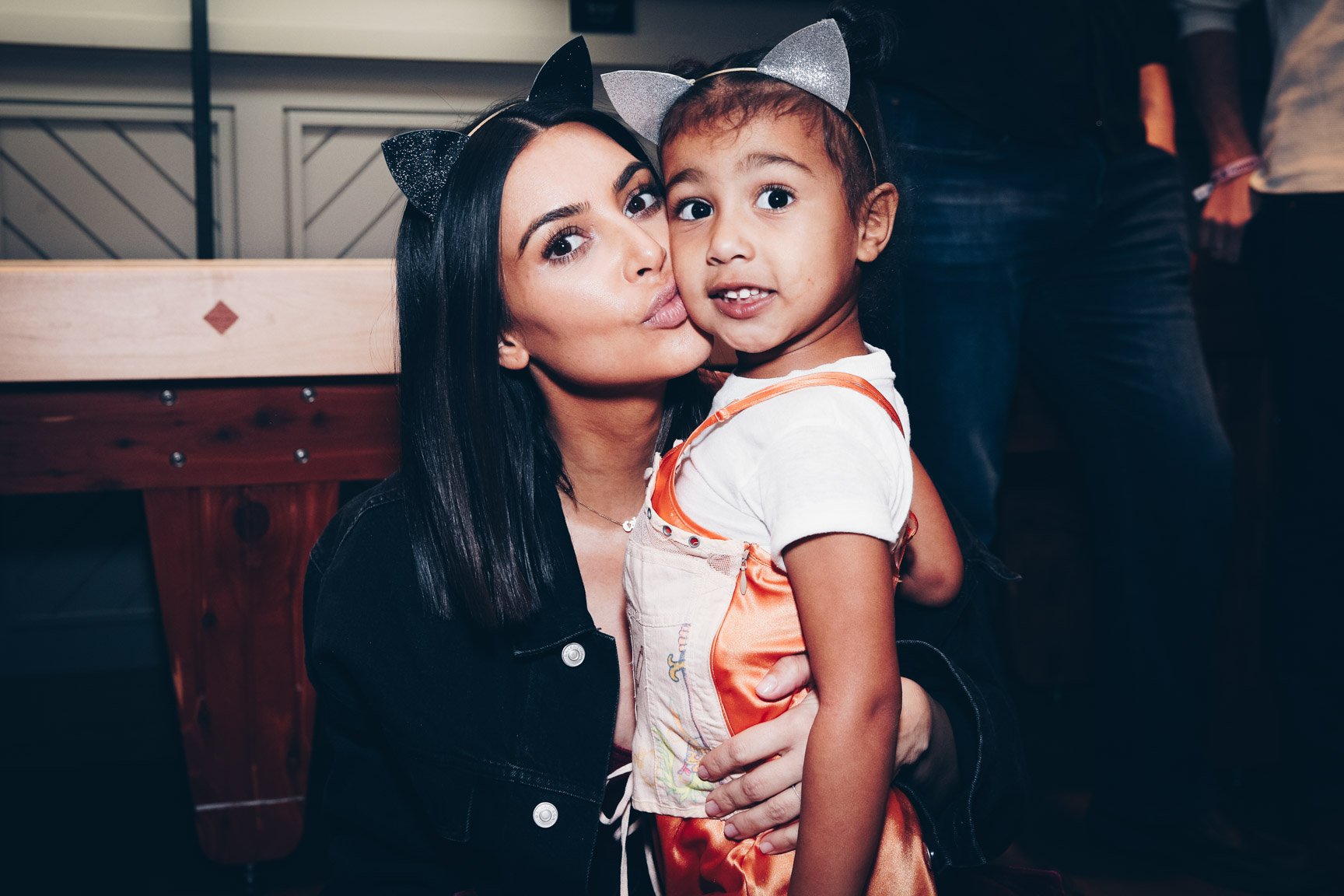 Kim Kardashian hates spiders
RELATED: 'KUWTK' Fans 'Not Really Surprised' Season 20 Will Be the Show's Last
Related post url: 
In a previous season of KUWTK, Kris Jenner told her daughter, Kim, that there was a spider on her. Kim freaked out and screamed, "Ah! No, there's not, mom. Get it away. Get it off of me." Kim ran around in a panic while she tried to get the spider off of herself. Kim definitely dislikes spiders. In a recent episode of KUWTK, Kim said, "I have a pretty awful relationship with spiders; I absolutely hate them."
Given how much Kim detests spiders, it's a little surprising that her daughter, North, 7, loves spiders. North has always had a strong interest in spiders and wants to share that interest with her mom. However, Kim is terrified of spiders and would probably much rather her daughter be afraid of spiders too. Kim's sister, Khloé, expressed that she wants to figure out a way to help Kim overcome her fear of spiders so that she can share in North's love of spiders.
Fans react to Kim's reaction to North's love of spiders
On Reddit, KUWTK fans discuss their opinions regarding Kim's reaction to North's interest in spiders. One fan expressed support of Kim's parenting skills, "I know this has nothing to do with it but I feel like Kim is a great mom."
Another fan chimed in with more support, "She is 100% a better mom than I could ever be! If my kid wanted a tarantula more than anything I'd be like 'sorry kiddo, I'm not even entertaining that idea, wait until you're out of my house.'" The fan's comment was pretty much in line with Kim's viewpoint regarding spiders as pets, "That is absolutely never gonna happen. Like, never ever ever, as long as she's living under my roof, never going to happen."
While some fans think the spider dilemma is a desperate attempt for the writers to come up with new ideas for the show, other fans feel the show writers may have just wanted to relive Kim's fear of spiders. No matter what the reason is for showcasing North's interest in spiders, it does provide viewers with a glimpse into Kim's parenting style.
North West is obsessed with spiders
RELATED: Why the Kardashians Won't Get 'Deeply Personal' About Their Lives on 'KUWTK' Next Season
Related post url: 
While the preview for the episode reveals that Kim is definitely against having any spiders in her house, she did take her daughter to a pet shop to see the tarantulas. Kim stated that she attempted to bribe a pet shop employee to lie to North and to say that tarantulas are not suitable pets. However, the pet store employee showed genuine interest in North's excitement regarding the spiders and told her all about the arachnids.
Even though Kim doesn't want any tarantulas in her house, it is evident that she does let her daughter have her own independent interests. Even though she attempted to bribe the store employee into fibbing about tarantulas, she did honor her daughter's request to stop by the pet shop to see the spiders. Even though Kim and North are polar opposites when it comes to spiders, Kim supports her daughter's adventurous spirit and innate curiosity.
Don't miss the final two seasons of Keeping Up With the Kardashians. To stay up to date with the latest developments in the Kardashian/Jenner family, tune in to E! on Thursdays at 8 pm EST.