Does Oprah Winfrey Believe in Marriage?
Oprah Winfrey is one of the most successful entrepreneurs in entertainment. She came from poverty and worked her way up to now owning a media empire.
Winfrey has always defied odds and expectations put in place for her. For instance, in a society where women are told to get married and have children, Winfrey has chosen to not do either of those things. This has led many fans to wonder: Does Winfrey believe in marriage? Moreover, why has she chosen to not have children? Here's what we know.
Oprah Winfrey is currently in a relationship with Stedman Graham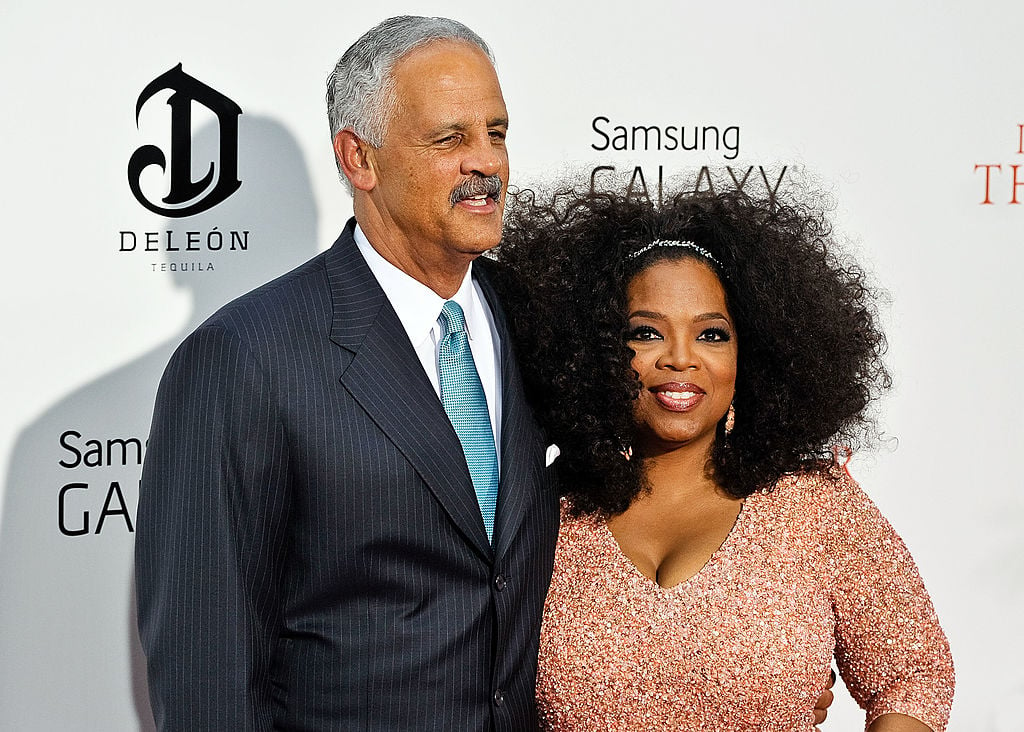 Winfrey has been in a relationship with Stedman Graham since 1986. Winfrey shared in a post for The Oprah Magazine that she and Graham began dating after she had seen him around often. However, he was always accompanied by a girlfriend, so she did not pay him much attention.
"One day, though, we were both visiting a mutual friend who was ill and later died of AIDS," Winfrey recalled. "The guy with the girlfriend had come to the friend's home alone, and so had I. We left together, and I asked if he wanted to get a beer."
Winfrey thought that Graham was a nice man, but he was also "too handsome." As a result, the people around her warned her to be careful with him as he could be a player.
Yet, as Winfrey got to know him better, she became more attracted to him and his character. She shared: "Anyone who's ever met him is always amazed by what a genuine gentleman he is. He's so positive. Wants the best for me and everyone he knows. Truly wishes people well. Doesn't curse. (I've been known to.) Never have I heard him gossip or say a negative thing about anyone. (I have, plenty of times.)"
Oprah Winfrey never wanted to marry Stedman Graham
Even though Winfrey and Graham have been together for a very long time, marriage has never been in the equation for the couple. Winfrey and Graham did get engaged in the early 1990s, but Winfrey recalled that it was more of a symbolic gesture than a real plan to tie the knot.
For Winfrey, she believes that their relationship would have changed had they decided to get married.
"I used to think about this all the time, that I was working these 17-hour days, and so were my producers, and then I go home and I have my two dogs and I have Stedman, who's letting me be who I need to be in the world," she told People in 2019. "He's never demanding anything from me like, 'Where's my breakfast? Where's my dinner?' Never any of that, which I believed would have changed had we married."
Oprah Winfrey calls her relationship a 'spiritual partnership'
Rather than being in a marriage, Winfrey refers to her relationship with Graham as a "spiritual partnership," in the words of Gary Zukav. It means that Winfrey and Graham have a "partnership between equals for the purpose of spiritual growth."
Winfrey shared with her magazine's readers that their relationship works because they both have their own identity independent of each other. However, at the end of the day, they still support each other to be the best people they can be.
Why she doesn't want to have children
Aside from not getting married, Winfrey does not want children either. She did consider the idea of motherhood back then, but she quickly came to the realization that she might not be fit to be a parent.
"I realized, 'Whoa, I'm talking to a lot of messed-up people, and they are messed up because they had mothers and fathers who were not aware of how serious that job is," Winfrey told People.
While she shared that she has the "highest regard" for women who are mothers, she herself has chosen to spend her time developing other skills in her life.