Does Prince Charles Get Along With Kate Middleton's Parents?
Prince William and Kate Middleton met in college and dated for several years before the prince popped the question. Prior to their engagement, William got to know Middleton's family well and she got to know to the royals. After they tied the knot, the couple and their families were spotted smiling and chatting while attending some of the same events.
However, there have been reports that Prince Charles has a complicated relationship with his oldest son and his wife. Because of that, and the fact that the Prince of Wales has famously feuded with other members of his family, many are wondering how he gets along with the Middletons.
Here's what things are like between the Duke of Cambridge's father and the Duchess of Cambridge's parents.
What Prince Charles and Kate Middleton's relationship is like
Every time we see them in public they're all smiles but multiple reports over the years claim that Prince Charles is jealous of William and Middleton's popularity and it's something Camilla is upset about too.
Even before they walked down the aisle, royal fans embraced Middleton which didn't sit well with Charles and his wife who had been working so hard to win over the British public. It's even been alleged that Camilla was the one who told her husband to get William to break up with Middleton in 2007. He did but the pair got back together a few weeks later.
Charles' relationship with them seems to be much better these days as William and Middleton have talked about how they'd like to have him around more so he can spend lots of time with his grandchildren.
"I would like him to have more time with the children," William said. "Having more time with him at home would be lovely, and being able to, you know, play around with the grandchildren. When he's there, he's brilliant."
How Charles gets along with Michael and Carole Middleton
So what about the Duke of Cornwall's relationship with his daughter-in-law's parents? Well, again there have been some reports that Charles is also jealous of them.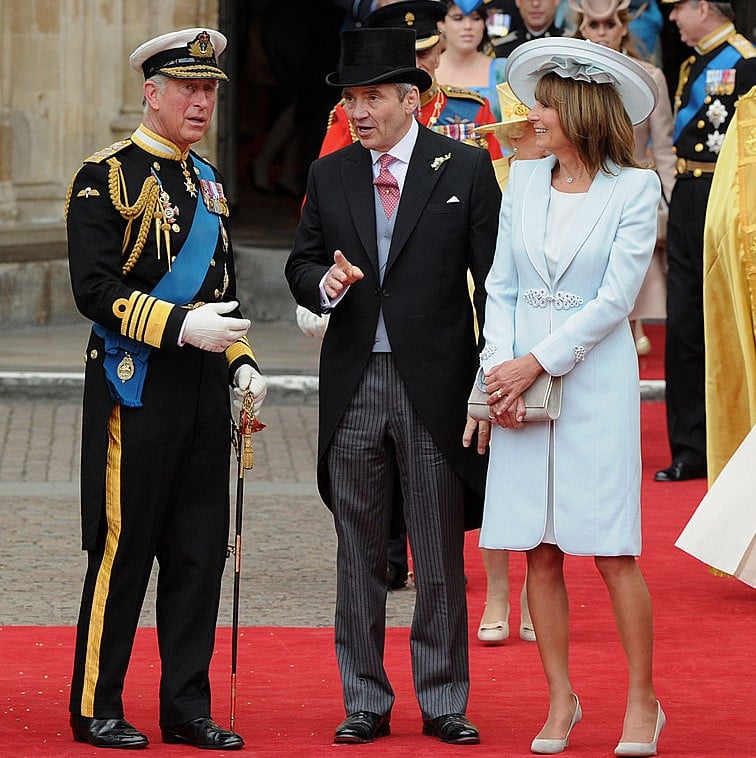 According to Tom Bower's unauthorized biography, Rebel Prince: The Power, Passion and Defiance of Prince Charles, the Prince of Wales was upset after Prince George and Princess Charlotte were born because Michael and Carole Middleton got to see them a lot more than he did. The author alleged that Charles took issue with the fact that the grandkids spent holidays with Middleton's side of the family and the duke and duchess chose to live miles away from him at Anmer Hall for some time.
Bower even claimed that the future king "slighted" Carole at royal events by having the queen's courtiers ignore her during social gatherings.
These allegations, however, have never been confirmed and there's no evidence to support them. In fact, Charles has been seen warmly greeting the duchess' mother at several functions. So we're guessing in reality they get along just fine.
Read more: The Real Reason Prince Charles Can't Stand Prince Andrew's Ex-Wife Sarah Ferguson