Does Princess Beatrice Really Want Her Fiance's Ex at Her Wedding?
Although we have had a few royal weddings in recent years, we are always excited to hear the news of another one. This time it is Princess Beatrice, the oldest daughter of Prince Andrew and Sarah Ferguson. And fans around the world couldn't be happier for her.
According to Reuters, the happy news that Princess Beatrice planned to marry Edoardo Mapelli Mozzi, a successful property developer, was revealed in September. The couple became engaged in Italy.
A royal wedding is always a huge event, with so much speculation as to the details such as the dress, the location, and especially the guests. Given that Princess Beatrice has a large circle of friends, there will most likely be a lot of high-profile people on the guest list.
However, there is one person that is somewhat questionable: Princess Beatrice fiance's ex.
Details of the engagement and wedding
According to Town & Country, the couple is all set to say "I do" in May of 2020. Princess Beatrice and Mozzi will exchange vows at The Chapel Royal, St James's Palace then will have the reception at Buckingham Palace, just like Prince William and Kate, Duchess of Cambridge did back in 2011.
The wedding is sure to be beyond amazing, as all royal weddings are; however, one thing will be different. Unlike the weddings of Prince William and Kate, Prince Harry and Meghan, Duchess of Sussex, and even Princess Beatrice's sister, Princess Eugenie to Jack Brooksbank, fans shouldn't start planning any viewing parties. It has been announced that the nuptials won't be televised. 
Does Princess Beatrice really want her fiance's ex at her wedding?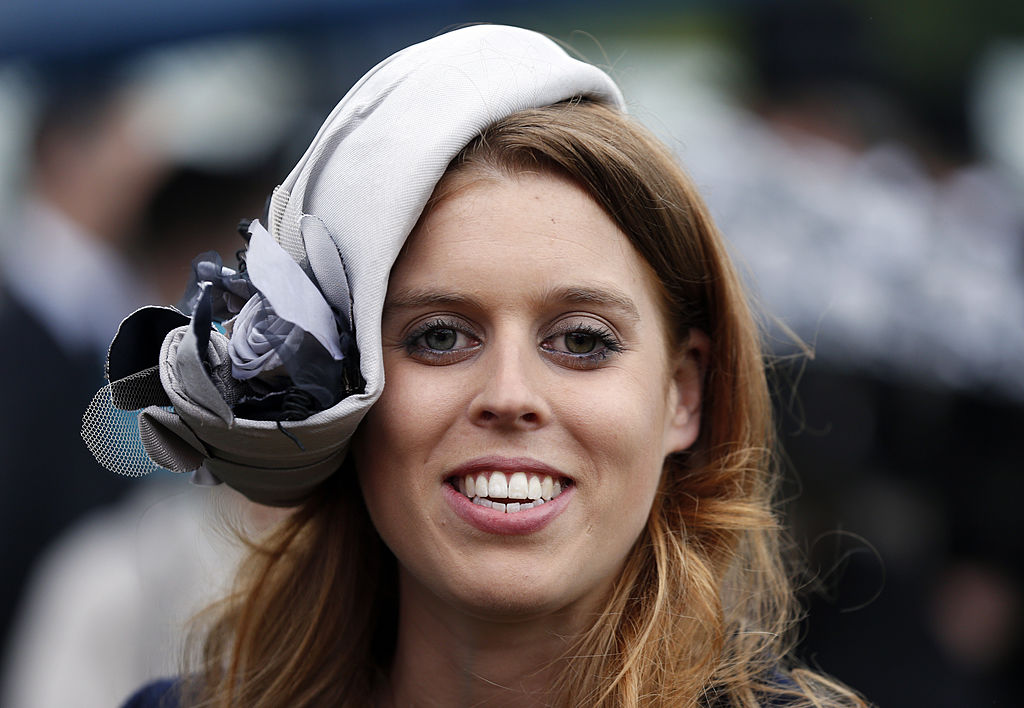 Royal wedding guest lists are typically pretty huge, with family, friends, and celebrities attending the exciting event. Now that wedding plans are fully underway, many fans can't wait to see who scores an invite.
The groom, Mozzi, is still on good terms with his ex, Dara Huang. However, it is a bit complicated, since Princess Beatrice wishes that her future husband and Huang would keep their distance just a little more.
What does this mean? According to Express, Mozzi and his ex aren't planning on getting back together, and Princess Beatrice can rest assured that things are strictly platonic at this point.
Does this mean that the princess wants her fiance's ex at her wedding? Although it remains to be seen, it sounds like Princess Beatrice would rather she wasn't there. She knows Mozzi loves her and that his relationship with Huang is in the past, and although she wants a little more distance, it has been reported that Huang has been invited to the wedding. 
Having an ex at a royal wedding is not unheard of
While some people wouldn't dream of inviting an ex to their wedding, it is not unheard of for the royals. Prince Harry invited not one, but two serious ex-girlfriends to see him marry Meghan, and it seems the bride was perfectly fine with having Cressida Bonas and Chelsy Davy attend.
However, we do know Meghan never expressed any concern or a desire for distance like Princess Beatrice has. And while there is no way for us to know what goes on behind closed doors, we have to say that we are happy that Princess Beatrice is confident enough to extend an invitation to Mozzi's ex.