Does Queen Elizabeth II Own Buckingham Palace?
When it comes to real estate, the royal family has their pickings. But, not every castle, palace, and estate house are privately owned. Which makes us wonder: Does Queen Elizabeth II own Buckingham Palace? As her main place of residence for the last 66 years, the queen — and her family — has spent much of her time at the London headquarters. So, it would only make sense that she owns the centuries-old property. But, as it turns out, it's a lot more complicated than that.
Up ahead, we take a look at the surprising history of Buckingham Palace, including who it's owned by.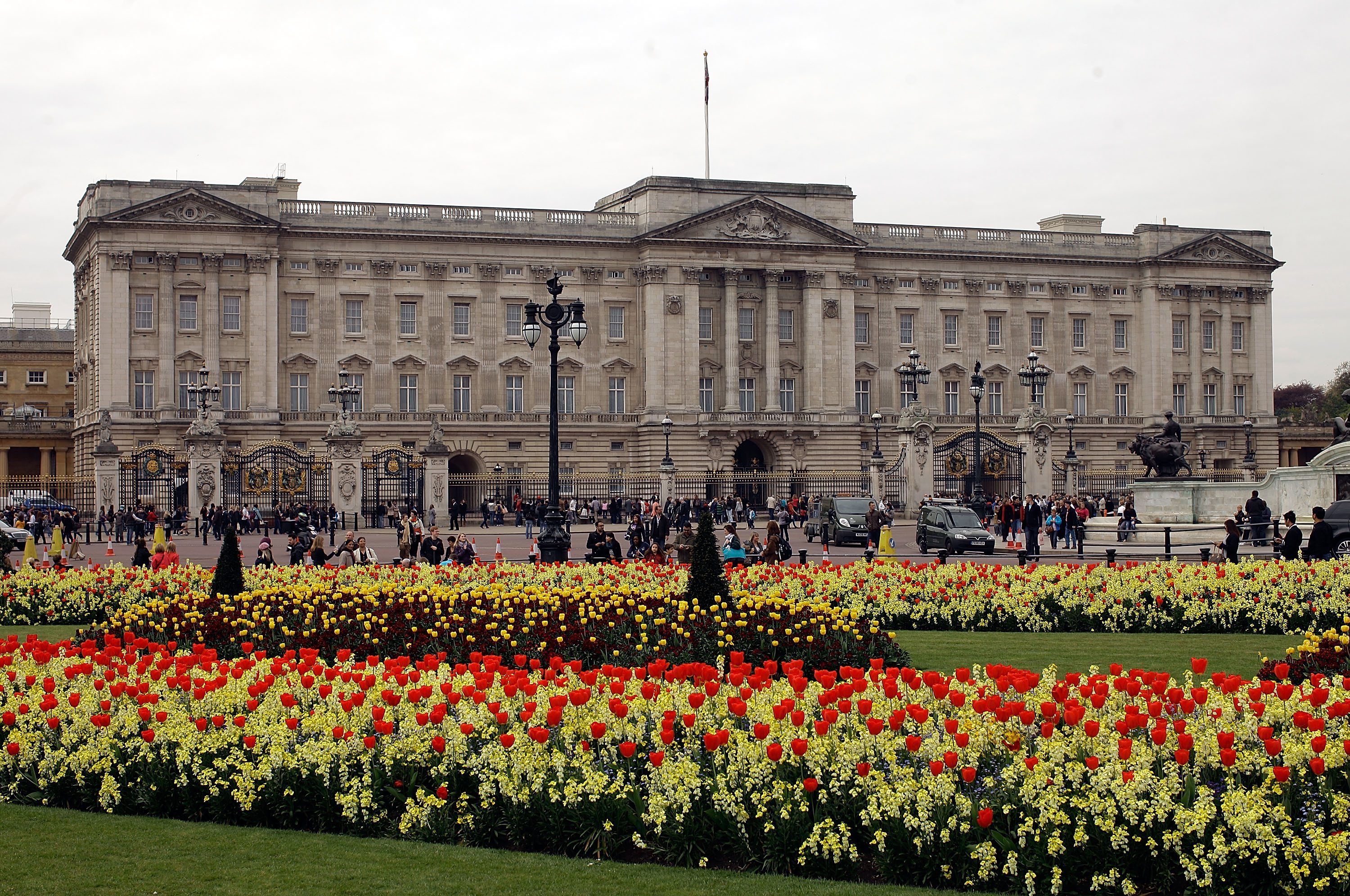 It was originally a townhouse
Believe it or not, Buckingham Palace was originally a townhouse and was originally called Buckingham House. The original structure of the palace today was a large home built in 1703 for the Duke of Buckingham.
King George III purchased it
In 1761, King George III purchased the townhouse from Buckingham's son, Sir Charles Sheffield. The home was for his wife, Queen Charlotte and to be used as her private residence. As a result, the property earned the name "The Queen's House."
It has seen major renovations
During King George IV's reign, he made some of the most significant changes to date. While he had originally intended to make it a small home, he then went big and had his friend and architect, John Nash (and then Edward Blore) turn it into a true palace. In the 19th and 20th centuries, the three wings were constructed around the courtyard and "Buckingham Palace" was born.
It became the monarch's headquarters in 1837
As you might have gathered, Buckingham Palace wasn't always the monarch's headquarters. Before 1837 — when it officially became the monarch's London residence and headquarters — kings and queens lived in St. James's Palace. But, following Queen Victoria's accession, Buckingham Palace became what we know it as today.
The balcony wasn't always there
When Queen Victoria moved in, the royal family's infamous balcony wasn't there. In the 19th and 20th centuries, the palace underwent some final structural additions. And, the balcony was one of them. From royal wedding kisses to the Trooping the Color, the Buckingham Palace balcony is now a place where royals greet their most loyal followers.
Does Queen Elizabeth II own Buckingham Palace?
Contrary to what you might think, the royal family doesn't own every building their associated with. Many properties — including Buckingham Palace — is part of a trust under the Crown Estate. That said, under the trust, these types of buildings are occupied by whoever is sovereign and protected for future generations.
That said, not all royal homes are part of the Crown Estate. Some are privately owned by Queen Elizabeth II and will likely be passed down to Prince Charles once he is king. The queen's private homes include Balmoral Castle and Sandringham House. Like Buckingham Palace, Windsor Castle is not a private property of the royal family's.
Where does the queen live most of the time?
Buckingham Palace is the official place of residence for the monarch and where Queen Elizabeth II stays when in London. However, as she gets older, she spends more time at her weekend abode, Windsor Castle. Because the queen has passed on many of her responsibilities to her son and grandsons, she no longer has to be in London as much as she used to.
Check out The Cheat Sheet on Facebook!