Does Queen Elizabeth Raise Her Pinky While Drinking Tea?
There are few drinks more English than tea, and nobody enjoys a bone china cup filled with fragrant brew more than the queen herself. In fact, Her Majesty is known to sip her favorite beverage throughout the day, typically starting with morning tea and shortbread biscuits. Learn more about how Queen Elizabeth takes her tea.
When do the British drink tea?
Morning tea is a fine English tradition, but it's not the only time the queen and her subjects enjoy a 'spot of' tea. Afternoon tea is a generally social affair where friends nibble delicate finger foods such as cucumber sandwiches to tide them over until dinner.
High tea, on the other hand, is a meal in and of itself, typically featuring savory dishes along with, of course, steaming cups of tea. As if this weren't all confusing enough, there is another midday tea known as 'cream tea' where guests are served a range of sweets, including scones with clotted cream and fruity jams, explains Vogue.
According to Britain Express magazine, the English custom of taking afternoon tea was popularized in the early 19th century by Anna, the 7th Duchess of Bedford. At a time when the more fashionable classes did not typically enjoy their main meal of the day until 8 o'clock or so, a cup of late afternoon tea and a small snack helped assuage appetites between lunch and dinner.
What is Queen Elizabeth's favorite tea?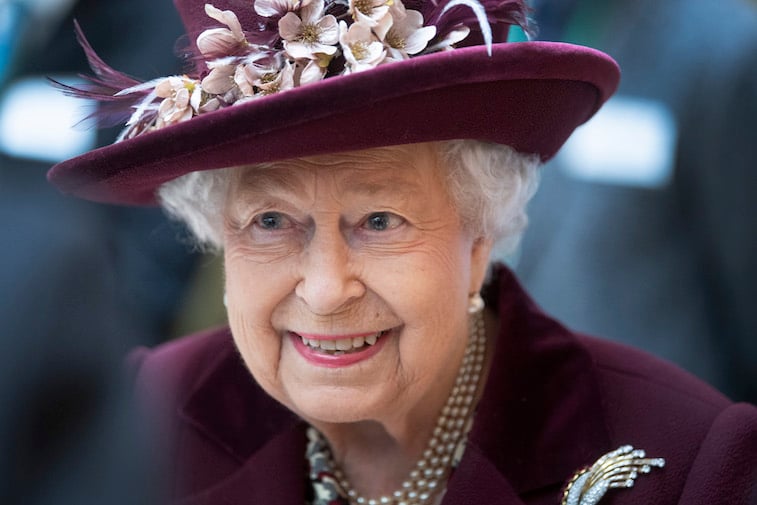 While she has certainly been seen enjoying a spot of Darjeeling now and again, the queen prefers fragrant black teas.
Queen Elizabeth's former butler, Grant Harrold, told The Sun that Assam and Earl Grey are her favorite teas, and she prefers them to be made from whole leaves steeped in a teapot, strained and served in a fine bone china cup.
"I am sure the Queen enjoys her Assam or her Earl Grey the traditional way, made with tea leaves in a teapot and poured into a fine bone china teacup," Harrold told Hello! Magazine.
Should the milk go before or after?
Before Josiah Spode introduced crack-resistant bone china in the 18th century, milk was generally placed into a crockery cup before adding coffee, tea, or other piping-hot beverage.
At first, only the uppermost crust could afford Spode's finest china. So it was England's elite who began the current queen's custom of adding milk to a filled cup of tea.
Whether to add cream before or after is a personal preference, of course, but if you wish to drink tea the way the royals do, stir it in afterward, advises Hello! magazine.
As for the queen, Harrold said she adds her milk after pouring and likely uses loose leaf tea with a strainer.
Drink a spot of tea like the queen
You might not ever get a chance to drink a cup of tea with Her Majesty, but you can surely serve and sip as she does. According to A Taste of Home, Twining's is the queen's preferred brand of Earl Grey tea, and it's easily obtained at Amazon and other retailers.
Once your Earl Grey tea is poured, add cream but no sugar, and always stir with a side-to-side motion, taking care to not chip the delicate teacup with your spoon. Extend your pinky finger or not, but do relax and take in the same exceptional fragrance and flavor the queen enjoys every time she drinks a cup of her favorite tea.
"It is also a myth that members of Royalty use their pinky when drinking, I have never seen that happen once," said Harrold.