Does Ray J's Sister Brandy Like His Wife, Princess Love?
The drama between Ray J and his wife, Princess Love, continues after the two blasted one another on social media over claims that Love was left stranded while pregnant with their second child. The two have admitted things are still not good between them and while they figure things out, they are both leaning on the support from their families.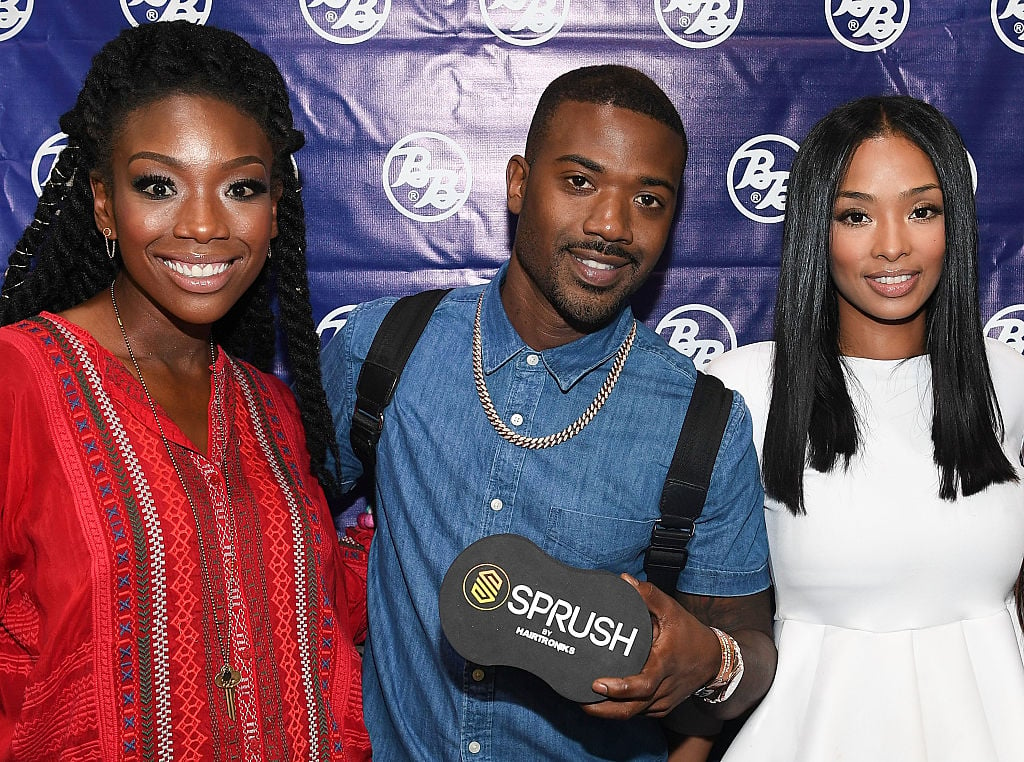 Ray J is the younger brother of singer and actress Brandy and he considers her to be her rise or die. With all the drama, many wonder how his family, specifically Brandy, are feeling about things. Love and Brandy have had their own drama in the past that could easily resurface with new issues between Love and Ray J.
Brandy and Princess Love have had issues in the past
During the first season of Love & Hip Hop Hollywood, Brandy appeared in one scene with Ray J to get clarity on the status of his relationship with Princess. At the time, the couple had been dating for a little under a year and already experienced tons of drama. Brandy warned her brother to be cautious with Love and who he decided to let into his inner circle in order to protect his brand.
Love also came under scrutiny from Brandy and Ray J's mother, who was in opposition to their marriage as they itched closer to walking down the aisle. She warned her son to have a prenuptial agreement, while Brandy supported Ray J's decision to do away with one. Brandy was even a bridesmaid in their 2016 wedding.
Marital bliss between Ray J and Love didn't last long. While Love was pregnant with their first child, they battle it out online. Love even removed Ray J's last name from her Instagram handle, which did not sit well with Brandy.
Brandy and Princess Love argued online and on 'Love & Hip Hop Hollywood'
TMZ reported that Brandy and Love got into a screaming match at Love and Ray J's gender reveal party over what Brandy and her mom perceived to be online shade toward Ray J. Brandy and her mom opted not to attend their baby shower as a result.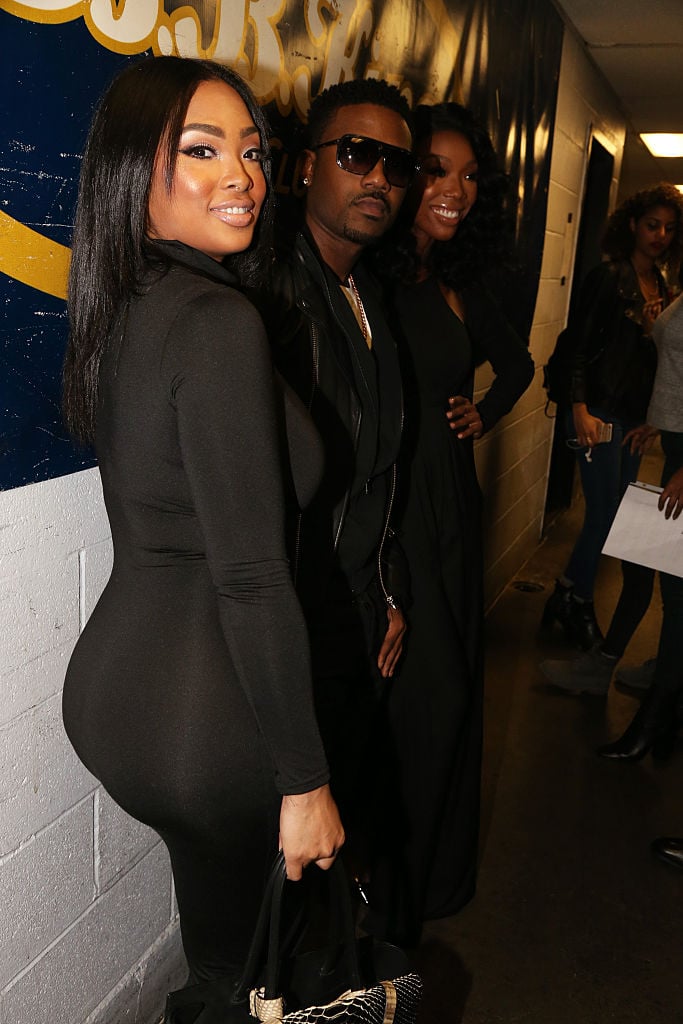 Things boiled over onto social media again after Brandy shared a photo of Love and Ray J at their baby shower to congratulate them and explain her absence. Love in return blasted Brandy.
"STFU posting this I should post what you just text me," Love commented.
The two women came face to face and cameras were there to catch it all on Love & Hip Hop Hollywood. Love and Brandy argued over what transpired on Instagram and Love accused Brandy of taking sides without knowing what truly happened. The two women later reconciled. 
How does Brandy feel about Ray J and Princess Love's current marital issues?
Love took to Instagram in November alleging that Ray J left her and their one-year-old daughter stranded in Las Vegas following an argument over Ray J's desire to want to move to Sin City. She claimed that Ray J left their hotel to check into a different one and blocked her from calling or texting him. Rumors surfaced that Ray J spent time with other women during his separation from Love.
Both Ray J and Love have kept fans updated on the status of their relationship since the public fallout. Despite several family moments – including them spending the holidays together as a family, their baby show to celebrate their second child, and the birth of their son Epik – they have maintained that they are separated and focused solely on co-parenting. YouTuber Tasha K alleged that Love confided in her that she intends to divorce Ray J.
As Love preps for a potential divorce, a new unscripted series The Conversation has debuted on the streaming service Zeus that documents the couple having their first discussion on what transpired in Vegas months ago. 
Brandy and Ray J co-hosted the daytime talk show, The Talk, and Brandy gave her opinion on the series.
"I have a soft spot for Ray J, so it's very hard to hear his life, you know, all over social media and television, you know, it's difficult," she explained. "And I just feel some things should be dealt in private, so it won't be a lot of people in his comments and business and Princess' business. I think that everybody doesn't have to have a say in what is going on in your life."
Ray J said things between him and Love remain strained but he's hoping they are able to reconcile.
Brandy maintained that she has nothing but love for her sister-in-law and remains optimistic that Love and Ray J are able to work things out.