Does Rob Lowe Have Any Kids?
Actor Rob Lowe's career has seen its ups and downs, but he's never stayed out of the spotlight for long. Now that he's poised to star in a spinoff of the popular show, 9-1-1, many people are wondering about the Parks & Recreation alumn's off-screen life. For instance, does Lowe have kids and if so, how many? Here's what we found out.
Who is Rob Lowe?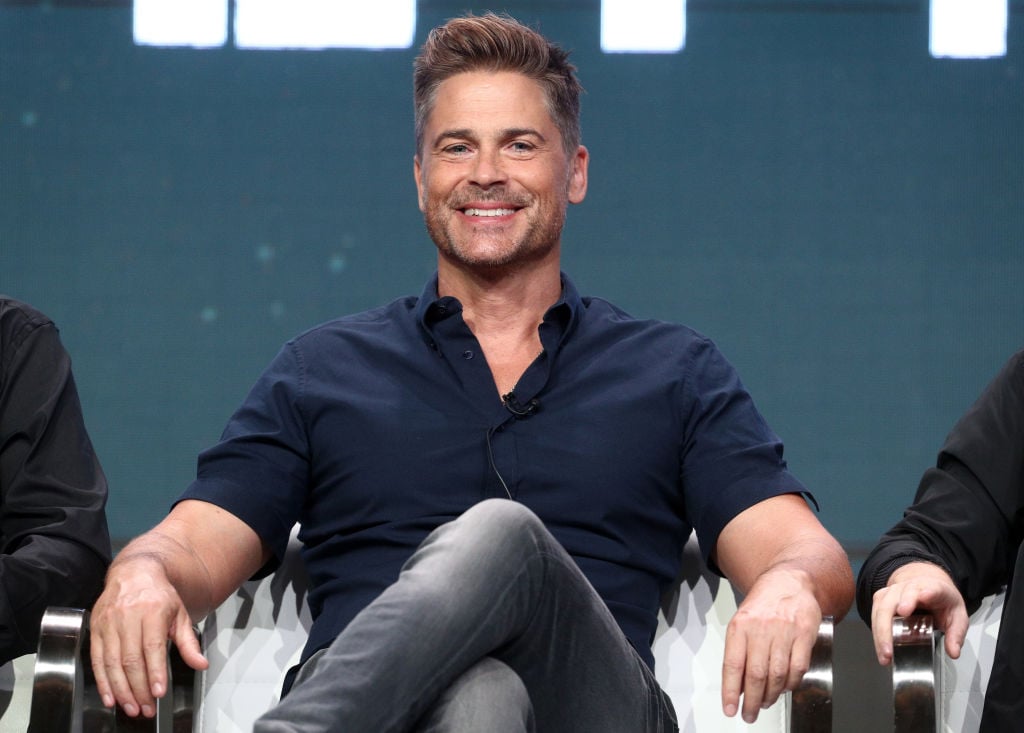 Born Robert Hepler on March 17, 1964, in Charlottesville, West Virginia, Lowe's parents divorced when he was very young. In the wake of the breakup, Lowe's mom, Barbara Lynn, relocated to Dayton, Ohio where she met and married a trial lawyer by the name of Charles Davis Lowe.
Charles Lowe adopted Robert and lent him the surname he uses to this day. In 1968, Robert received a half-brother, Charles Davis Jr. who is better known today as actor Chad Lowe. The Lowes split up when Robert was five, and the family moved to Los Angeles.
Rob Lowe made his television acting debut when he was just 15 years old. The show, a sitcom called A New Kind of Family, lasted but a single season but was evidently enough to catch the eye of casting agents who promptly placed the handsome young actor in several ABC Afterschool Specials, such as A Matter of Time and Schoolboy Father. A few more made-for-TV roles followed, including Thursday's Child.
In 1983, Lowe landed a part in a Francis Ford Coppola movie, The Outsiders and also co-starred in a comedy called Class. The following year, Lowe appeared in The Hotel New Hampshire as well as a Gogos video, Turn To You, for which he was not credited. 1984 was also the year that Lowe starred as a youthful American hustler in Oxford Blues. Saint Elmo's Fire, Youngblood, and About Last Night cemented Lowe's status in the Hollywood 'brat pack' pantheon of the 1980s.
Rob Lowe's career highs and lows
In 1988, while campaigning for presidential candidate Michael Dukakis, Lowe found himself caught up in a sex tape scandal. The incident involved a female fan who, as it turned out, was of legal age for sex in Georgia, but not old enough to be filmed in the act. Rob didn't go to jail, but he did disappear from the Hollywood radar for a couple of years.
1990 saw a refreshed and recovered Lowe return to movies to deliver a star turn as Alex in Bad Influence. It was on the Bad Influence set that Lowe re-met his future wife, makeup artist Sheryl Berkoff. Interestingly, the pair first met one another in the 1980s, when Berkhoff was dating Lowe's friend, actor, Emilio Estevez, and Lowe was fully dedicated to the wild-as-possible brat pack life.
Is Rob Lowe married?
Lowe is married to Berkoff — the Los Angeles native boasts a successful professional career that goes all the way back to makeup and hair work on music videos in the 1980s. Sometimes going by the names Sherl or Cheryl, Berkoff was part of multiple MTV-style shorts and full-length films, including 1969 with Robert Downey Jr., Meet The Hollowheads, and Renegades. The year she tied the knot with Lowe, Berkoff did makeup and hair on numerous movies, including Eve of Destruction, Dogfight, The Dark Backward, and Frankie and Johnny with Al Pacino and Michelle Pfeiffer. Today, Berkoff contributes to the Lowe family coffers with her custom jewelry designs.
Does Rob Lowe have kids?
Indeed he does. Matthew Edward Lowe was born in 1993, and John Owen Lowe arrived two years later. Today, Matthew is a graduate of Duke University, and John is a law student at Stanford. As a unit, the Lowe clan stands fast as one of Hollywood's most successful families.