Does Rooney and Kate Mara's Family Own the Pittsburgh Steelers?
Kate and Rooney Mara are two sisters who already have very successful Hollywood careers. Kate has starred in some of the hottest movies and TV shows, including Fantastic Four, Shooter, and House of Cards. Her sister, Rooney, also has her own impressive list of movies that appeared in including The Girl with the Dragon Tattoo and Mary Magdalene. Both sisters already had an impressive career, and because they are both exceptionally talented, their future continues to look bright.
While the Mara sisters worked hard to gain the level of fame that they have achieved over the years, they would have probably been famous even without their prolific careers. Kate and Rooney's family owns two of the biggest teams in the NFL. So, does Rooney and Kate Mara's family own the Pittsburgh Steelers? Here's what we know.
The Pittsburgh Steelers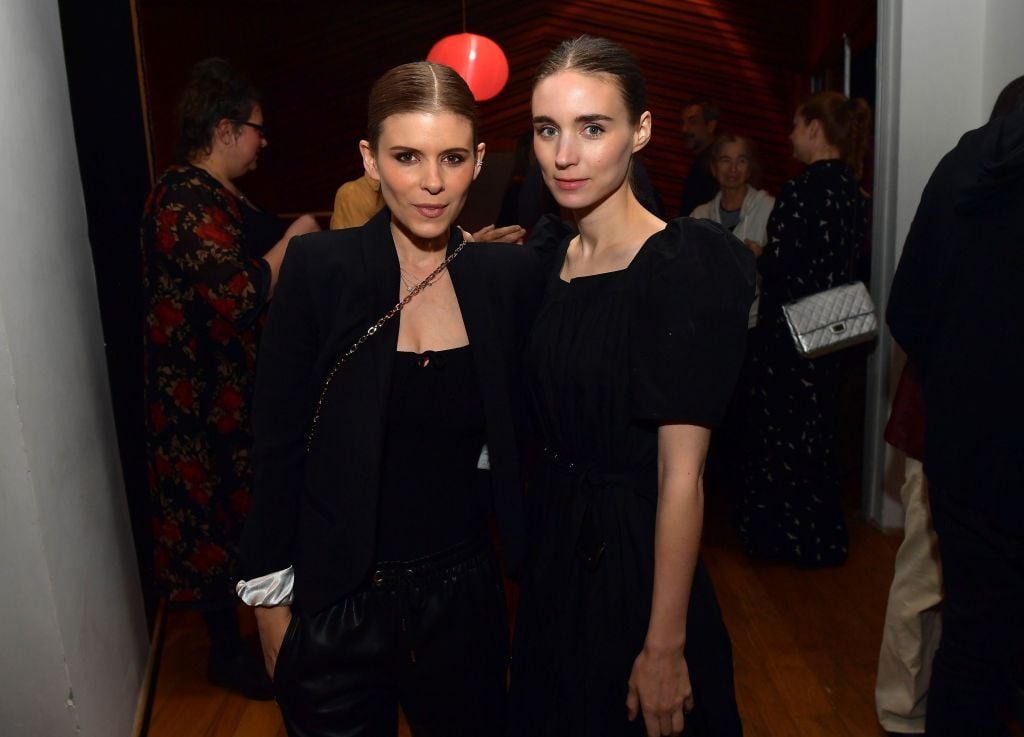 The Mara sisters' great-grandfather on their mother's side is actually the one who founded the Pittsburgh Steelers. In 1933, Art Rooney bought the Steelers for $2,500. He had sold the Steelers briefly in 1940, but he bought it back in 1941. Ever since, the Rooney family has owned the Steelers. Now, Kate and Rooney's uncle, Art Rooney II, is the owner and president of the Pittsburgh Steelers.
The Steelers aren't the only NFL team that Kate and Rooney's family owns. Their paternal great-grandfather, Timothy James Mara, was the founder of the New York Giants. Timothy Mara grew up in poverty in New York. He quit school when he was only 13 years old so he could start working full time in order to help his family financially.
In 1925, Timothy Mara had the unique opportunity to buy the Giants for only $500. For the first few years that he owned the team, he had actually lost a lot of money because he couldn't seem to get fans to attend the games. However, he used his business-savvy intellect and was able to market the team in a way that would appeal to both college and football.
After he had owned the Giants for a few years, the team started to win multiple championships. And it didn't take long before the team's popularity started to grow and he was able to recover his financial losses. Today, the New York Giants are worth $3.9 billion.
Are Rooney and Kate Mara football fans?
Both Rooney and Kate grew up attending football games every Sunday. While most of us dream about getting to just one NFL game in our lifetime, for these sisters, it was a regular part of life. Because football has always been such a big part of their routine, both sisters are still huge football fans, and they are both fans of the Steelers and the Giants.
In fact, according to Time, Kate wasn't able to see the Steelers play in Super Bowl XL because she was filming, so she now has a stipulation put into all of her contracts that she does not have to work if the Giants or Steelers go to the Super Bowl.
Kate Mara is a good luck charm for the New York Giants
When Kate was younger, she was involved in musical theater. This prompted her grandfather, Wellington, to ask her to sing the National Anthem at Giants games. Kate was only 14 years old at the time. The Giants ended up winning the game that she had sung at. She was invited to sing the anthem a few more times, and the Giants would continue to win every time she sang.
She no longer sings the National Anthem at games because she says that back then, she was too young and naive to comprehend just how nerve-wracking singing at a huge event really is. However, she did say that she would consider singing the anthem again if the Giants were to ever face a losing streak.