Does Ryan Gosling Have a Higher 2020 Net Worth Than Eva Mendes?
Ryan Gosling and Eva Mendes are two big Hollywood stars. Each has been successful in their careers. Which has a higher net worth in 2020?
In the world of Hollywood, few have become synonymous with being a real "star." Ryan Gosling and Eva Mendes wear the title well. Each has found success in dozens of projects but have drifted down different lanes in recent years. Which of the two lovebirds has a higher 2020 net worth?
Ryan Gosling and Eva Mendes found love on-set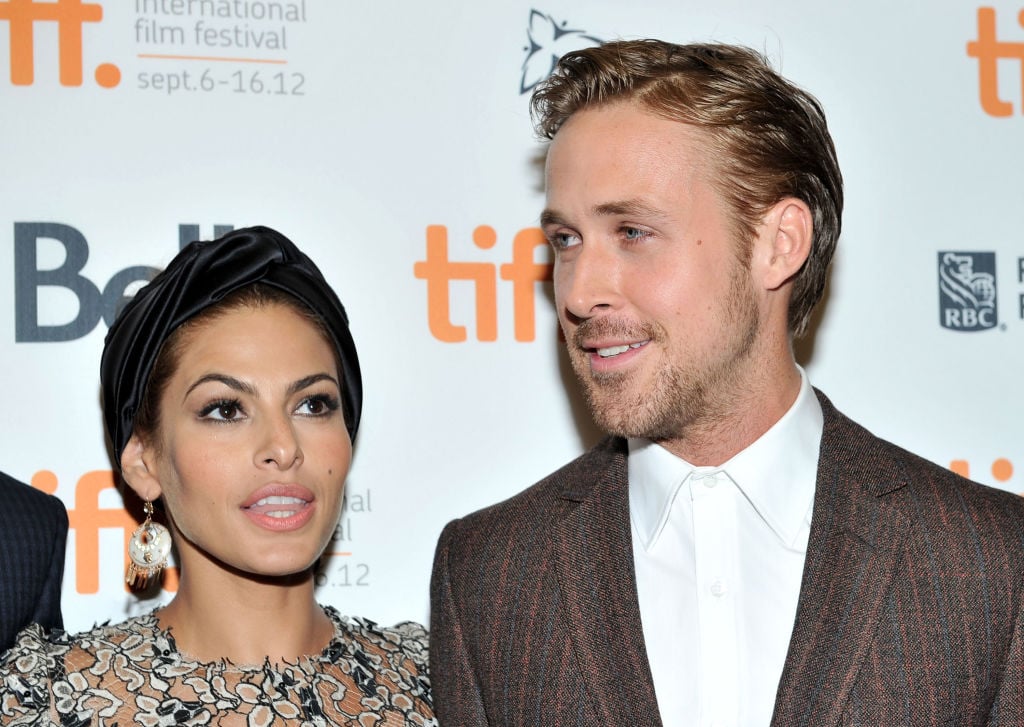 Long before Ryan Gosling and Eva Mendes fell in love, each worked in dozens of od projects for feature-length film and TV.
Mendes didn't start acting until the late 1990s but her breakout was as Sara in Training Day opposite Denzel Washington. That led to All About the Benjamins, 2 Fast 2 Furious, Once Upon a Time in Mexico, Out of Time, and Stuck on You.
In 2005, Mendes landed the leading role in Hitch, "making her one of the first minority actors to play the lead in a hit romantic comedy," according to IMDb.
At the same time, Gosling held his own as Noah in the 2004 film, The Notebook released to swarms of new Gosling fans. He'd had other roles before, but that's the one that catapulted the former Mickey Mouse Club member to super-stardom.
The next decade-and-counting brought Gosling notable projects like Crazy, Stupid, Love, Gangster Squad, and La La Land, to name a few. The multiple-award winner found love with co-star, Mendes, on the set of The Place Beyond the Pines where the two played lovers.
Mendes and Gosling live low-key lifestyles despite their fame
After settling down, the couple had two daughters together. While Gosling continued working in the film industry, Mendes found other ventures. Her last IMDb credit is The Lost River in 2014.
Since then, she's drifted into the world of fashion, developing a line for NY&Co. for the last 7 years. On her Instagram page, the star recently said she also had her "own line of bedding and makeup line," that she doesn't consider "failed businesses.
"No such thing as failing. The only way I fail is if I don't grow from the experience. I also talked about taking professional risks but trying to use other people's money to take that risk when possible," she wrote.
Meanwhile, Gosling's latest film project was the 2019 TV movie, My Favorite Shapes by Julio Torres. There are no other projects listed as of now.
Both Gosling and Mendes are doting parents, happily spending time building their family, and that's OK. They keep their lives fairly private, often shrugging off Hollywood events to stay home and be together instead. #relationshipgoals
Who has a higher net worth?
Both stars have had long, successful careers. Together they've become a power couple; a real force to be reckoned with. At home, their simply mom and dad.
According to Celebrity Net Worth, Gosling has a net worth of around $60 million. Mendes has a net worth of around $15-$20 million, including her partnership with NY&Co.