Country songwriter and artist, Sam Hunt has risen on the charts and in popularity over the last decade. His hits such as "Body Like a Backroad" and "Hard to Forget" have risen to number 1 on some country music charts.
In the past, Hunt has openly said he wants a large family. In 2017, following their long-term relationship, he romantically chased down the love of his life, Hannah Lee Fowler, asking her to marry him. Now, three years later, some fans want to know if they have started a family, or if they have plans to do so.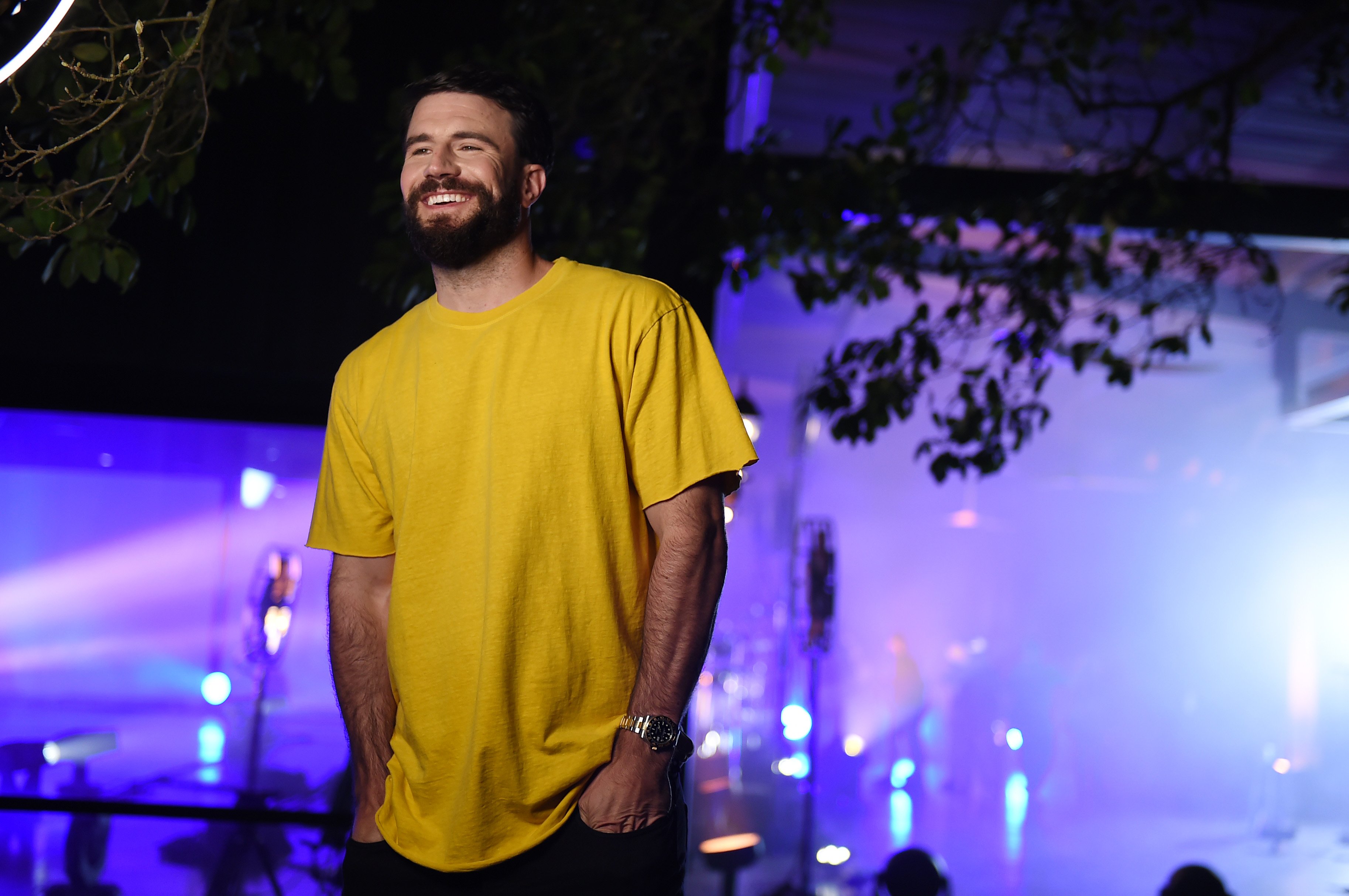 Sam Hunt's early life
Growing up in Georgia, Hunt was passionate about sports from a young age. In fact, he almost went on to become a professional NFL player before becoming the country star he is today. After playing football in high school, Hunt went on to play quarterback for the Tennessee Blue Raiders and the University of Alabama at Birmingham Blazers. Following his college sports career, he tried out for the Kansas City Chiefs but didn't make the cut. 
Instead of continuing on his football path, Hunt moved to Nashville and turned to songwriting. His first hit was a 2012 Kenny Chesney song, "Come Over," earning Hunt an American Society of Composers, Authors, and Publishers award. He later wrote the Keith Urban release "Cop Car," and "We Are Tonight," recorded by Billy Currington. Hunt also co-wrote the title track of Reba McEntire's 28th studio album, "Love Somebody."
It wasn't until 2014 that Hunt started recording his own music. His four-song EP, "X2C" debuted at Number 5 on the Billboard Top Country Albums chart and sold 8,000 copies in its first week.
Sam Hunt's wife, Hannah Lee Fowler
Before moving to Nashville, Hunt had met Hannah Lee Fowler. She was a nurse and four years his junior. She grew up in Montevallo, Alabama and it was she who inspired Hunt's first album, "Montevallo," according to Wide Open Country. The album was nominated for the Academy of Country Music Awards Album of the Year in 2016.
After a temporary break up, Fowler moved to Hawaii. It took seven trips over three months for him to convince her to move back and marry him. In 2017, they wed in Hunt's hometown of Cedartown, Georgia.
Do Sam Hunt and Hannah Lee Fowler have children?
Hunt is the oldest of three children and Fowler has five siblings. To date, the couple has not had any children of their own.
Hunt, now 36, has expressed wanting a family of his own, and he thinks his wife is "warming up to the idea," of having kids, according to Taste of Country. "I've got more baby fever than my wife I think but she's coming around," he said in a 2018 interview.
During the 2015 CMA Awards, Hunt discussed touring with Lady A and watching singer Hillary Scott with her baby girl. "I'd like to have a little girl or little boy, or both, or several," he said at the time. "Yeah, I think that's in my future, hopefully."
If there is any hint of a baby in the Hunt's near future, no one has caught wind of it yet. And while he speculated back in 2018 about her "warming up to the idea," we are all still waiting to see a little-Hunt.