Does Scarlett Johansson Get Along With Her Ex-Husband Romain Dauriac?
Back in 2014, Scarlett Johansson was in a happy and loving relationship with French journalist turned artwork curator, Romain Dauriac.
Though everything was going great in the beginning, things between Johansson and Dauriac soon turned sour.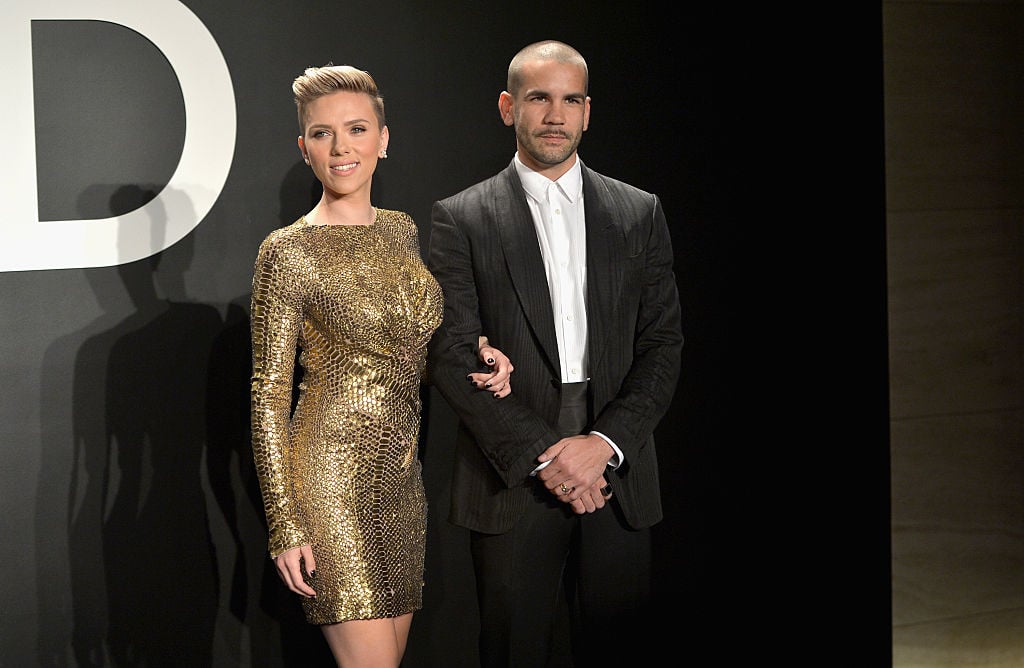 After ending their marriage in 2016, the former couple soon found themselves involved in a messy custody battle that created a little tension between them.
The divorce was a shock to Dauriac
Just two years after Scarlett Johansson and Romain Dauriac welcomed their daughter, Rose Dorothy Dauriac, the actress filed for divorce citing the marriage was "irretrievably broken." 
Though Scarlett Johansson was adamant on keeping her private life out of the public eye, her very private divorce negotiations soon became a public battle between her and Dauriac.
At the time Johansson filed for divorce, she requested to have joint custody of their daughter but wanted Rose to live with her, despite her busy schedule.
This request did not sit well with Romain Dauriac and the art curator's lawyer publicly called out Johansson for her unrealistic requests.
As it turns out, Dauriac was the primary guardian of Rose while Scarlett Johansson traveled around the world for work.
According to Dauriac's lawyer Hal Mayerson, his client was "shocked" by the divorce filing and viewed it as a "pre-emptive strike" in a potential custody battle.
Once the divorce was filed by the courts, Dauriac went on to pursue joint and primary physical custody of their daughter in addition to "economic relief" for child support and counsel fees.
Duariac also requested to raise Rose in France, citing that Johansson's busy work schedule would would be too much for the young child.
"He believes that her schedule makes it impossible for her to have [primary] physical custody," Mayerson shared.
They work together to co-parent their daughter
Though their divorce was a little hectic in the beginning, Scarlett Johansson never wanted it to go public the way it did.
Soon after it was revealed she had filed for divorce, the actress released a statement vowing she would never publicly speak out about her ended marriage in order to protect her daughter.
"As a devoted mother and private person and with complete awareness that my daughter will one day be old enough to read the news about herself, I would only like to say that I will never, ever be commenting on the dissolution of my marriage," the statement reads. "Out of respect for my desires as a parent and out of respect for all working moms, it is with kindness that I ask other parties involved and the media to do the same."
Even though Johansson and Dauriac weren't on the best of terms after she filed for divorce, the former couple have been able to remain civil toward one another.
After their divorce was settled in 2017, Scarlett and Romain have been working together to raise their now five-year-old daughter.
In a statement released by both Johansson and Dauriac, the former couple revealed that they are on good terms and their main priority is co-parenting their daughter.
"We remain close friends and co-parents with a shared commitment to raising our daughter in a loving and compassionate environment," the former couple said in a joint statement back in 2017.
Scarlett Johansson has since moved on with SNL writer/ co-anchor, Colin Jost, and the two just recently announced their engagement after dating for two years.