Does Scott Bakula Perform the 'NCIS: New Orleans' Theme Song?
Any 'NCIS: New Orleans' fan can hum the theme song. The upbeat tune is instantly recognizable. Does star, Scott Bakula, perform on the song?
Scott Bakula may play the dedicated Supervisory Agent on NCIS: New Orleans, but the actor has a musical background. Bakula's piano chops can be seen on the hit CBS series. Did he play a part in the creation of the NOLA theme song?
Scott Bakula shows off his musical talent on the show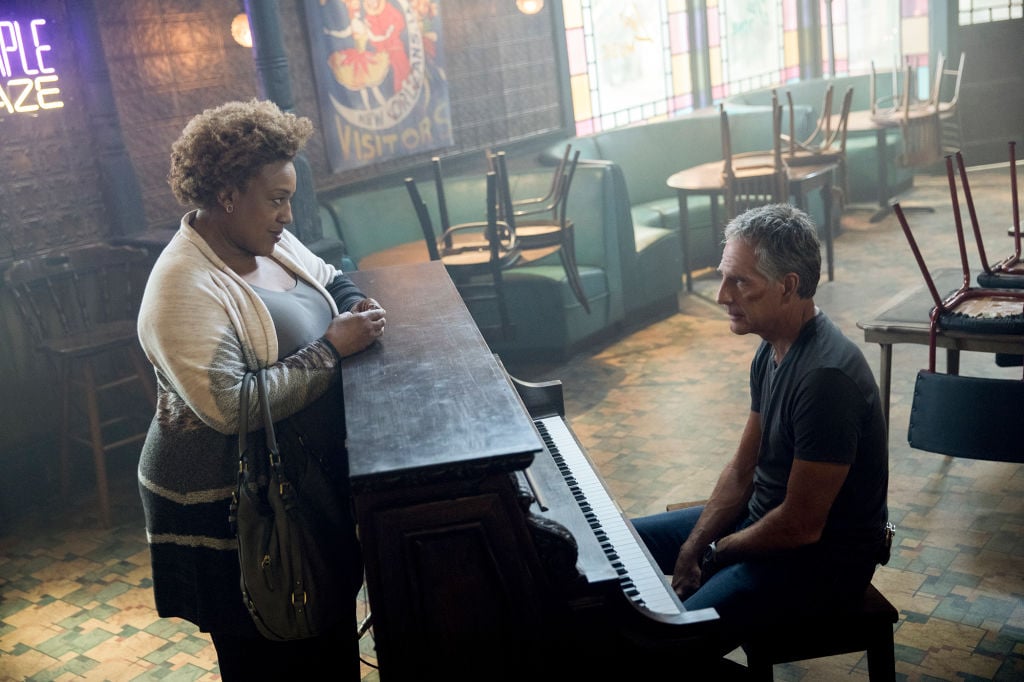 Many shows include a character who decides to play an instrument. They just won't show the whole body while it's happening. Scott Bakula doesn't need to pretend because actually plays the piano on the show.
According to Bakula's IMDb page, the actor started a rock band in fourth grade. Those musical chops stayed with him as he sang with the St. Louis symphony.
In season one, fans had their first look at Pride's skills in an episode titled "The Recruits." He played at daughter, Laurel's (Shanely Caswell) request, "God Bless the Child." 
Bakula's used his talent elsewhere, too. In his series, Quantum Leap, Bakula sang "Somewhere in the Night," on the 1985 episode "Piano Man," and is out on CD somewhere in the world for all to enjoy.
As a 1988 Tony nominee for his role in the Broadway Musical Romance/Romance, it's clear Bakula is a man of many talents.
Who sings the 'NCIS: New Orleans' theme song?
The iconic theme song that introduces viewers to the NOLA series begins with the words, "boom, boom, boom, boom." It's instantly recognizable, leaving many to wonder where the song originates.
The song, "Boom Boom," is from Mississippi blues legend, John Lee Hooker. But, that's not Hooker's version. The NOLA theme song is performed by Colorado-based blues band, Big Head Todd & the Monsters.
Does Scott Bakula play a part in the 'NCIS: New Orleans' theme song?
Bakula previously said writers incorporated piano playing into Pride's character because Bakula knew how to play. However, he had no part in the creation of the updated Hooker song.
In terms of adding those piano-playing skills to the show, "It makes the show a little different, a little unique, a little special, and it makes the world a better place," Bakula previously told CBS This Morning.
"I'm overwhelmed by, not just being here but in the history of the music, [and] the number of good players that are in the city."
That may not be Bakula's voice singing to the opening credit of NCIS: New Orleans, and he may not have contributed any piano to the final version, but the show's infused with plenty of Bakula's musical prowess.