Does Simon Cowell Get Along With the Other 'America's Got Talent' Judges?
Does Simon Cowell Get Along With the Other 'America's Got Talent' Judges?
Over the past few years as a judge on talent shows, Simon Cowell has become known as not being the nicest person on the panel.
With his very honest opinions and professional attitude, there have been disagreements between Cowell and his fellow judges in the past.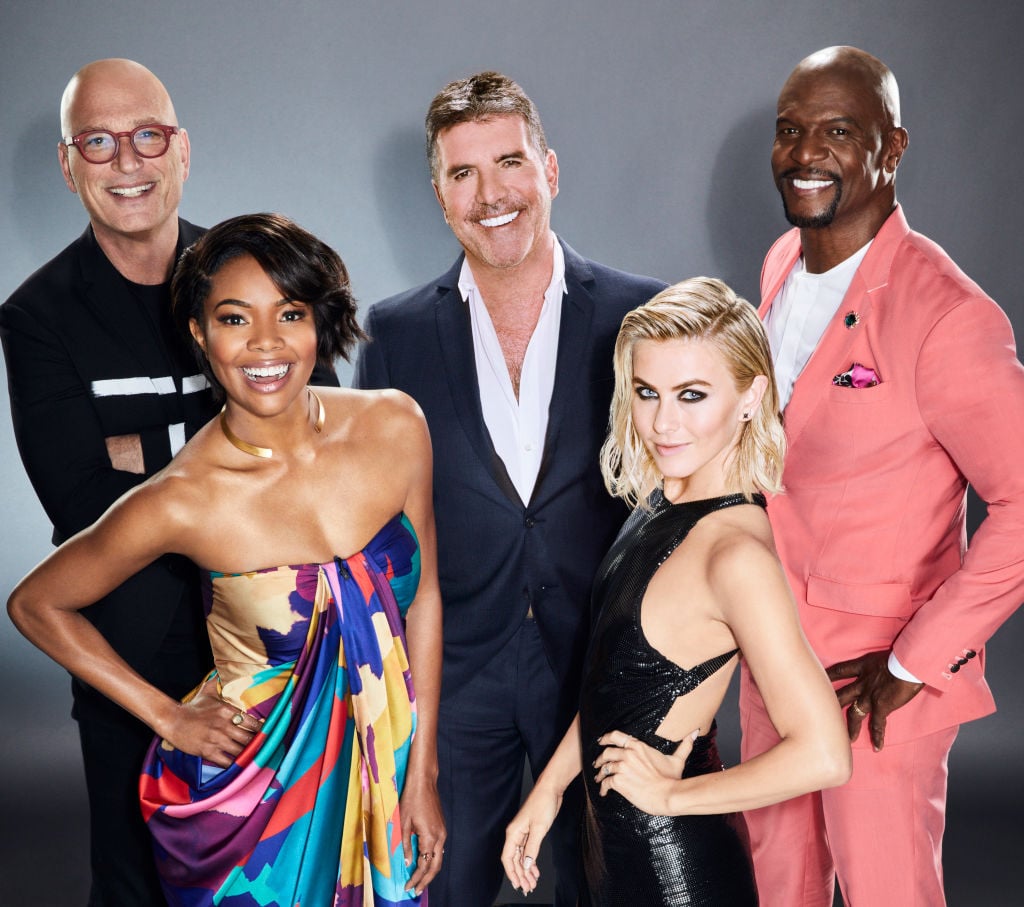 Now that America's Got Talent is back with two new judges, many of us are wondering if Simon Cowell is getting along with everyone?
Simon has had an interesting history with Mel B.
Since 2015, Simon Cowell has been one of the four celebrity judges on the hit talent competition America's Got Talent.
Though Cowell has had his ups and downs with contestants over the years, it's hard for many of us to forget his love-hate relationship with Spice Girl and fellow AGT judge Mel B.
There have been many times the two judges were not able to see eye to eye and their constant bickering was always caught on camera.
During Season 12 of the hit competition, Simon and Mel's on-air feud went up a notch.
After the judges watched Demian Aditya's escape artist act, Simon Cowell made a comment that did not sit well with Mel B.
"I kind of think it will be like Mel B's wedding night," Cowell said. "A lot of anticipation, not much promise."
Mel B. was so taken back by Cowell's comment that she walked off the stage, but not before throwing her drink at the opinionated judge.
Even though it seemed like Simon said the unforgivable, AGT host Tyra Banks and judge Howie Mandel said it was all in good fun.
"Simon loves to tease Mel like he's her little sister. Like she's his little sister. I think I need to go to bed," Banks joked.
While Mandel said, "With Mel, it looks like water, but I think it's vodka. She's had a rough year. She has to do what she has to do. The publicist is looking at me like, 'Why are you saying Mel drinks vodka.'"
There is good chemistry between Simon and the new judges
With Mel B and Heidi Klum having departed from the judging panel, Season 14 of America's Got Talent is ready to kick off with two new celebrities stepping in as judges.
Actress Gabrielle Union and dancer/actress Julianne Hough will be taking their seats alongside Simon Cowell and Howell Mandel and many of us can't wait to see how they get along this season.
Simon Cowell recently admitted to USA Today that the judges have "good overall chemistry" and that he's been able to get along with Gabrielle and Julianne pretty well.
"With Gabrielle, we spent a couple of hours talking and I really connected with her. She wants to do the show for the right reasons. She's very interested in the process for discovering talent," he says. 
As for Julianne Hough, it took her a little longer to be able to get used to Simon and his personality.
"I asked her, 'Have you ever worked for one day on a job where you thought you'd made a big mistake?' She said, 'Yes. This job.' I asked why. She said, 'You. I didn't get your sense of humor and then when the producers explained it, I understood it was you kidding around,'" he shared.
Though it took them time to get used to each other, Simon Cowell admits that Hough is, "very funny, very emotional, very kind. And she loves the talent."
Of course, Simon Cowell will still be his regular self and voice his opinions, so hopefully, the judges will continue to get along and avoid getting on each other's bad sides.
Season 14 of America's Got Talent airs on Tuesday May 28 at 8 p.m. EDT/PDT on NBC.