Does Snow White Die in 'Once Upon a Time?'
This princess is gentle, kind, and, sometimes, fearless. Throughout Once Upon a Time, Snow White goes on a several adventures and endures a few curses — one of which even brings her to the town of Storybrooke.
Here's what we know about Mary Margaret Blanchard, portrayed by Ginnifer Goodwin, from ABC's drama series.
Snow White is Mary Margaret Blanchard in Storybrooke
Once Upon a Time viewers first meet Snow White while she's under a curse, acting as a teacher in the real-life town of Storybrooke. As Mary Margaret Blanchard, she is just as kind and timid, but always warm towards the newcomer to the town, a woman named Emma.
Throughout the first season, Emma discovers that everyone living in the town is actually a character from a fairytale. Regina, the mayor, is the Evil Queen. David, a coma patient in a hospital, is actually Prince Charming. Mary Margaret Blanchard is Snow White and Emma's birth mother.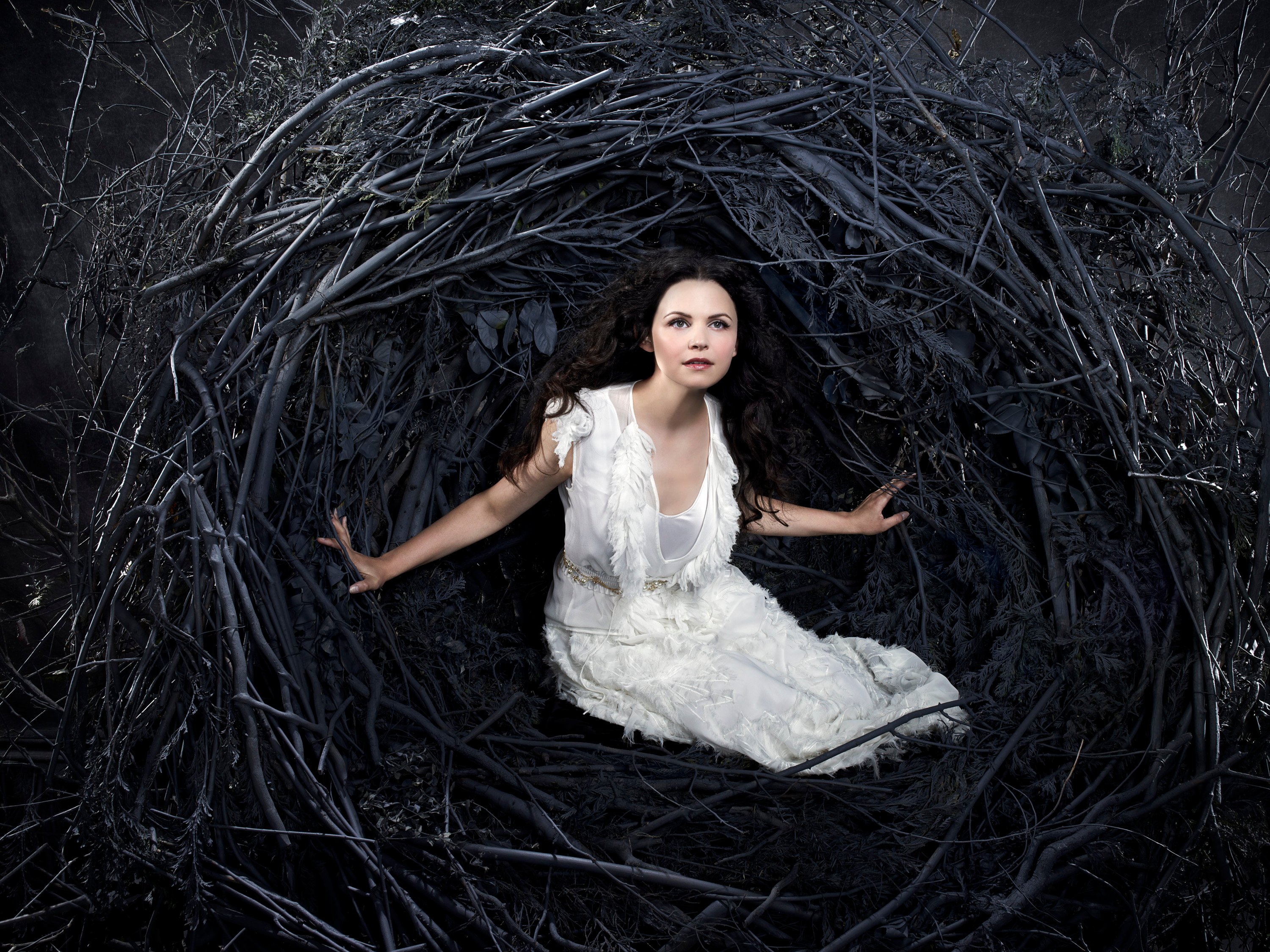 RELATED: From 'Once Upon a Time' to 'Magic of Disney's Animal Kingdom,' Here Are the New Television Shows Coming to Disney+ During September 2020
Does Snow White die on 'Once Upon a Time?'
Technically, Snow White dies in this drama series. Just like in the Disney movie and the classic fairytale, Snow White takes a bite from a poisoned apple and falls into a death-like sleep, but the reason for her "death" is somewhat different from other stories.
Regina, also known as the Evil Queen blackmails this character into eating the poisoned apple, in exchange for not killing her Prince Charming, named David. The dwarves place her in a glass coffin, where she is believed to be dead, until David kisses her, waking her up.
Thanks to Once Upon a Time, though, viewers learn about what happens after the "happily ever after." The two get married and Snow becomes pregnant with their first child, a girl who they call Emma.
Emma is, of course, the chosen one and the main character of this series, who eventually finds her mother and lifts the curse placed on them in the real world. 
RELATED: It's Fitting This Disney Character Starred in the First Few Episodes of 'Once Upon a Time'
Snow White is a main character in this drama series, appearing through Season 7
As one of the main characters in this series, Snow White appears in every season of Once Upon a Time, as does characters like Regina. As far as her relationship with Prince Charming, they eventually got their "happily ever after," despite the curse.
Plenty of characters did meet their untimely demise on this series, though. Regina literally crushed Sheriff Graham's heart in her hands, killing him. Cora, the person primarily responsible for Regina's unhappiness, dies when Snow White trades her life for Rumpelstiltskin's.
All episodes of the drama series, Once Upon a Time, though at first available on Netflix, now made the switch to Disney's streaming platform. To learn more about Disney+ and to subscribe, visit their website.