Does Sofia Richie Have A Close Friendship With Kendall Jenner?
To say it took a lot for the Kardashian-Jenner family to accept Sofia Richie would be an understatement. 
After it was confirmed that Richie and Scott Disick were dating despite their 16-year age difference, the Kardashian clan wasn't too thrilled to welcome her with open arms.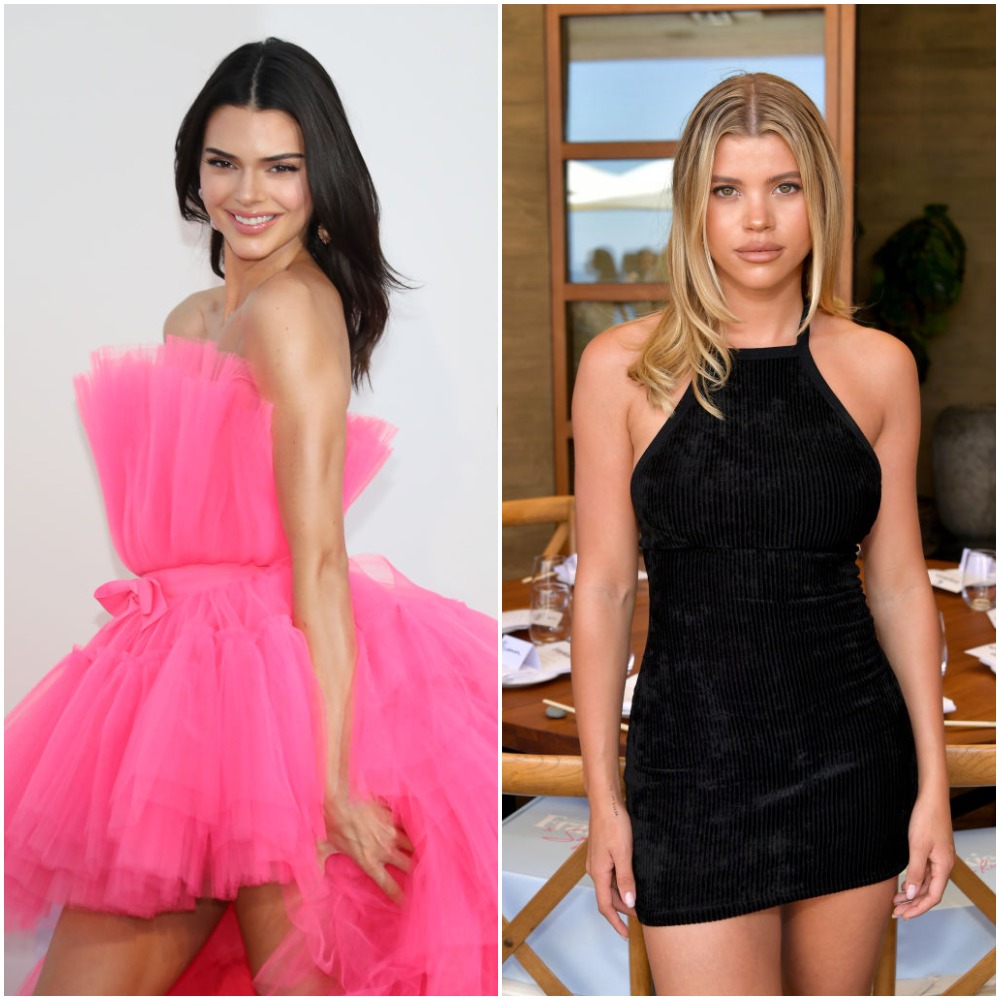 However, now that everyone has gotten to know the young model on a deeper level and can see how serious she is about her relationship with Disick, most of the Kardashians now look at Richie as a close family friend. 
While Richie has been able to win over practically all of the Kardashian-Jenners, many have been wondering if she and Kendall Jenner have been able to maintain a solid friendship over the years?
Many assumed that Jenner has always had a problem with Richie and Disick's relationship
It does not come as a shock that the Kardashian-Jenners weren't the biggest fans of Sofia Richie in the beginning.
When Richie began dating Scott Disick in May 2017, many people voiced their issue over their 16-year age difference.
Aside from Kourtney Kardashian and some fans not being onboard with this union, it turns out that Kendall Jenner was also not a fan of the couple. 
Even though Kendall Jenner was friends with Sofia Richie back when they were preteens, the models' friendship ended up not lasting very long.
With both of their careers having taken off these past few years, Jenner and Richie ended up drifting apart.
Back in February 2018, Jenner famously called out Sofia Richie and Scott Disick's relationship on Instagram to show that she definitely wasn't a fan of their union. 
After Disick posted a picture of him and Richie driving in a car with his daughter, Penelope, Jenner wrote in the comments section, "Aww Scott and his kids."
Though the post has since been deleted, many of us easily assumed that the high fashion model had a few issues with Disick and Richie's relationship.
Fans even assumed that the famous burn stemmed from the models being friends when they were young and watching Richie date Disick as adults just didn't sit right with Kendall Jenner. 
Jenner and Richie's relationship has improved over the months
Though Kendall Jenner wasn't a fan of Sofia Richie and Scott Disick's relationship in the beginning, things between them have gotten better.
Along with Kourtney Kardashian (who definitely didn't like Sofia Richie in the beginning), she and the rest of her sisters have started to get more comfortable around Sofia Richie and they now look at the model as part of the family. 
With Richie now going on vacations with Kourtney Kardashian and Scott Disick to her being invited to all of the Kardashian family get togethers, Sofia Richie has really come a long way being accepted by this famous family.
Sofia Richie has even established a close friendship with Kylie Jenner and the two recently vacationed together for the makeup mogul's Kylie Skin summer collection getaway. 
As for Sofia Richie and Kendall Jenner's relationship, the two are moving forward in their friendship and any past feelings the reality star once had about the fellow model are now gone. 
Back in June, Richie and Jenner hung out together as they celebrated a mutual friend's '70s disco themed party alongside Kylie Jenner.
From the many Instagram Stories and photos, it looks as though Kendall Jenner and Sofia Richie are once again close friends.
With Sofia Richie and Scott Disick extremely happy together and Kendall Jenner now accepting their relationship, it is safe to say these two women's friendship will definitely last.