Does Tarek El Moussa's Ex Christina Anstead Have a Higher Net Worth Than Fiancé Heather Rae Young?
HGTV's Flip or Flop stars Christina Anstead and Tarek El Moussa continue to co-host the show together despite their divorce in 2018. El Moussa is currently planning his wedding with fiancé Heather Young, while Anstead recently split from husband Ant in September 2020.
Young has a steady gig on Netflix's Selling Sunset, which brings her some hefty paychecks. Anstead continues to expand her lifestyle brand and recently launched a wellness book and new series. So which television personality connected to El Moussa has the higher net worth?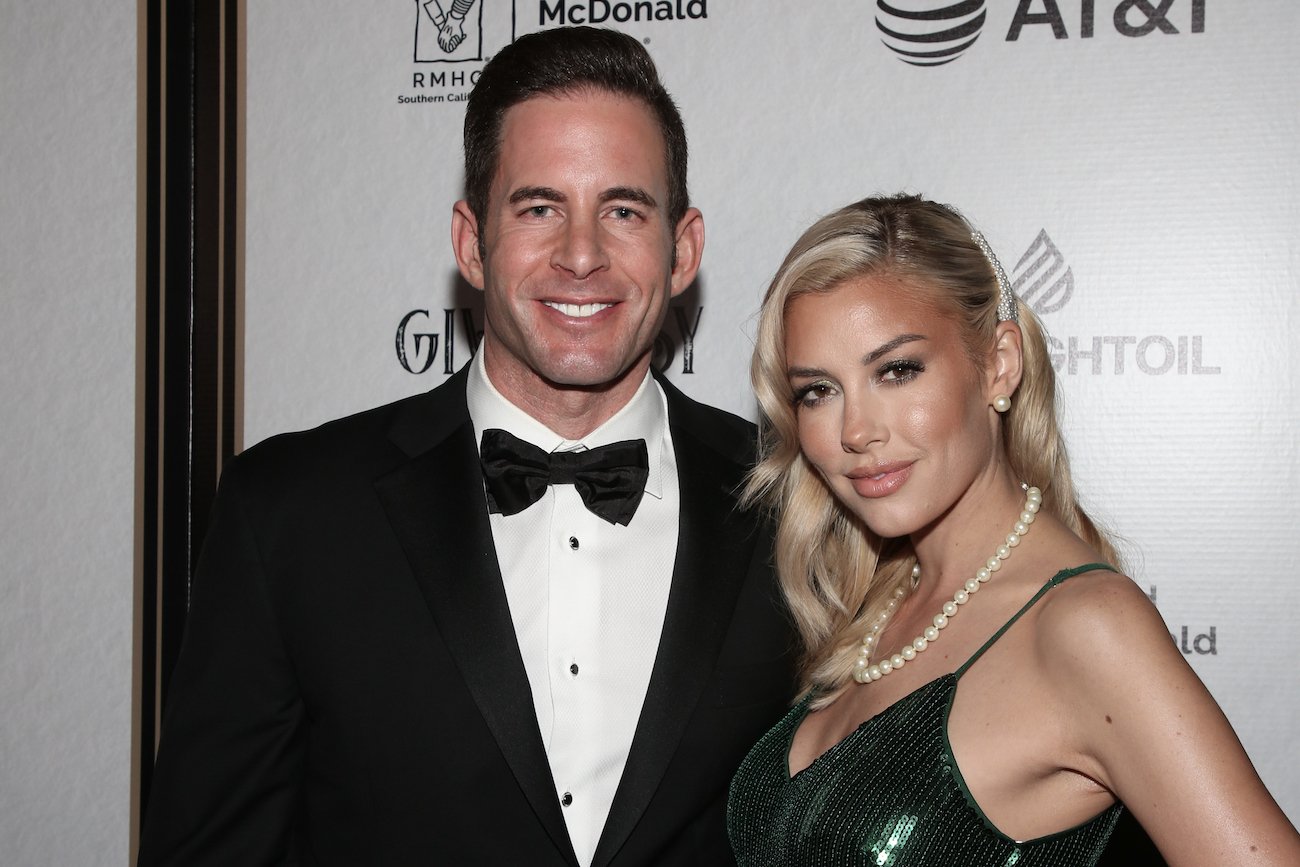 Christina Anstead and Tarek El Moussa are co-hosts and co-parents
El Moussa and Anstead share two children, Taylor and Brayden, from their previous marriage. With Young about to officially become a stepmom, she shared a bit of her journey as a "bonus mama" on social media.
"I feel so lucky to have these little sweet hearts in my life," Young posted on Instagram in December 2020. "They bring so much happiness to my life. It's so fun to watch their curious minds & teach them life lessons & watch them grow and learn. I've been close with Tay from the beginning , it took longer for me to build a bond with Bray, but now we are besties 🥰 if you would have told me 18 months ago I'd be a bonus mama AKA (soon to be step mama) I'd say yeah right!!!!"
Anstead and El Moussa have been vocal about keeping their kids as top their top despite splitting up. The Christina on the Coast star shared a picture from Halloween, illustrating their commitment to their children.
"Happy Halloween!!" Anstead captioned the photo of herself with El Moussa alongside Taylor and Brayden. "Kids come first for Tarek and Me (always)."
RELATED: Why Tarek El Moussa's Girlfriend Heather Rae Young Contacted His Ex-Wife For Advice
Netflix star Heather Rae Young appeared in Playboy
Young is originally from California, and began modeling at the age of 18. She became Playboy Playmate of the Month in February 2010 and started landing acting roles. She switched over to real estate and passed her licensing exam at 27 years old.
"Real estate felt like a good transition for me because I'd met so many people and I'm really good at building relationships and making contacts," Young previously commented, according to PopSugar. "A couple of my friends actually suggested it, and originally I said no. But you know what? I did it! I studied my ass off, I passed the test, and then within my first three months of doing real estate, I sold a $7.2 million house and a $1.5 million condo."
Now a regular on the Netflix reality show Selling Sunset, Young is prepping for her upcoming nuptials with El Moussa. The two started dating in 2019. Waiting for their new dream home to be ready, El Moussa and Young recently moved into a rental. Despite the lodging tumult, Young has her eye on the approaching wedding day.
"My sweet love @therealtarekelmoussa I can't wait to make it official!! It's getting closer and closer!!" she wrote on Instagram earlier this month.
"Let the countdown begin!!! 2021 wedding!!"
Celebrity Net Worth lists Young at $3 million.
Christina Anstead has plenty on her plate including new Discover+ show
Anstead announced her split from Ant last fall, where the two continue to co-parent their son Hudson. In November, Anstead commented on taking the time to heal.
"Sometimes our calling is bigger than our plans," she wrote on Instagram in September 2020. "I never thought I would have one divorce let alone two. I never thought I would have 2 baby daddies – but sometimes life throws us curve balls. Instead of getting stuck in these 'setbacks' I choose to look at these challenges as opportunities to grow. … I'm messy, I'm real and I'm working on healing. I'm surrounded by extremely powerful women who help me cope, build me up and push me to be better."
RELATED: Heather Rae Young Calls Co-Parenting With Christina Anstead 'Great', Though 'We Don't Mix Our Lives With Hers'
Despite her personal bumps in the road, Anstead's ambition remains undeterred. With Flip or Flop still a hit and waiting for word if there will be a fourth season of Christina on the Coast, The HGTV star keeps her followers updated on her diet and fitness regimen with her new book The Wellness Remodel with co-author Cara Clark. Anstead also has a new series, Christina: Stronger by Design, airing on Discovery+.
Anstead's net worth is listed at $12 million.