Does Taylor Swift Really Speak French?
We all know about Taylor Swift's relationships and her psyche thanks to her transparent and diary-like songwriting. There's still some mystery about Swift, though, especially in just how many talents she really has.
Despite being a once obvious prodigy playing guitar, singing, and writing songs as a young teen, she's given hints her I.Q. is perhaps higher than we know.
What we maybe didn't know all along is she's also fluent in foreign languages. A hint comes in her recent tongue-in-cheek "ME!" video where she spouts a little French in the intro.
Take a minute to see whether Taylor can speak French fluently and whether she's hiding more linguistic abilities than she lets on.
Excuse our French, but what's up with the French?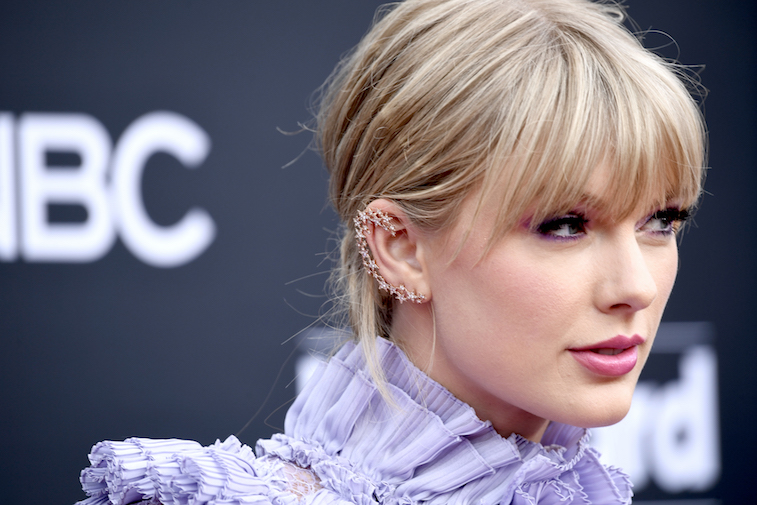 Go give a watch to Taylor's "Me!" video and see for yourself how fluent she sounds speaking the language of love. The opening to the video shows her and guest-star Brendon Urie arguing in an apartment as an obvious French couple. It looks right out of a French film drama from the New Wave era, or the classic musical The Umbrellas of Cherbourg.
While many are still trying to crack the code of this video scene, the general consensus is that it was just Swift wanting to bring something different to kick off the video's vibe. Fans went crazy over it, including from those who know how to speak French well.
Whether you think her French is truly fluent here is still up for debate. If you check out the video above, you'll see Taylor has always gone out of her way to learn the language basics of each country she visits during her tours.
In France, she's done a good job of making her French sound realistic in front of fans.
We still don't know definitively if she can speak French fluently
Based on the above video evidence, Taylor perhaps only learns basic French when it's necessary. With her intelligence, however, it seems hard to believe she isn't a master of linguistics.
Perhaps she doesn't want to flaunt it without making herself look pretentious. After all, we've learned when Americans speak French with aplomb, it's sometimes looked at as snobbery, if ultimately romantic.
Taylor placing French in her new video might have had more design than just being random, though. She threw some hints about French playing an important factor in this video a while ago. Swift has also said we'd see a hidden secret, something sounding very French on its own.
Some have scoped this out as simply being about her adopting a third cat, latter of which appears in the video.
Taylor is probably just appeasing her international fan base
Since we've seen Taylor speak French in France during media appearances, we know she can pick up languages quickly. Not many superstars take the time to learn the language of the countries they visit.
Considering we know how astute Taylor is to marketing, she's probably using French here as a nod to her European fans. According to statistics, she does very well in record sales over in Europe, particularly in France. Latter country is only second to the U.K. in amount of sales per album.
No doubt French fans are scoping out the video for clues about them as much as Americans study her videos like an artwork filled with Da Vinci symbolism.
Whatever you personally think of Taylor's French, she's clearly using it purposefully to create goodwill rather than assuming all sales overseas are automatic. For some past American artists, turning to Europe has been a saving grace when sales plummeted in America.