Does Taylor Swift Regret Her 'Girl Squad'?
Back in the day, Taylor Swift's "girl squad" was legendary, as her gal pals graced the stage with her at her shows and landed in oh-so-many an Instagram photo. The girl squad may have lost its shine and parted ways, but if her BFFs are still in her inner circle, she's decided not to share that with the world.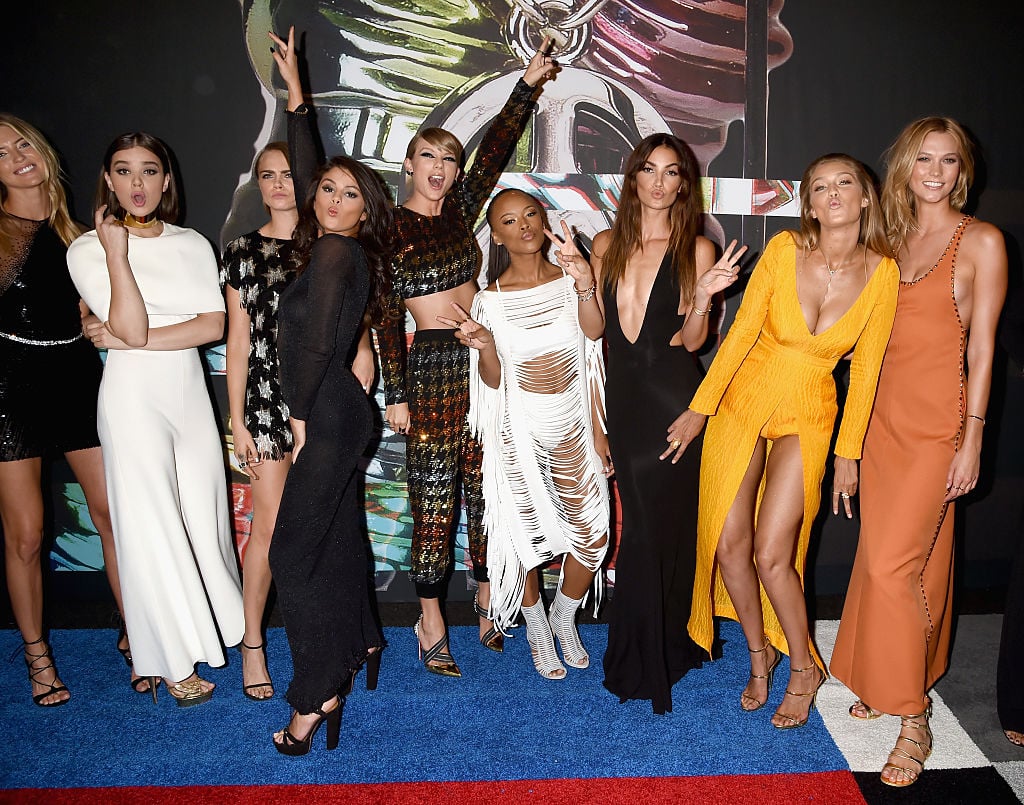 Did Taylor Swift regret the girl squad?
Swift loved her friends and it showed, whether throwing parties with the gang all there or having her fierce friends showed up on stage or in her "Bad Blood" music video. They were tight, no doubt about it, but Swift has some regrets.
It seems that in parading her famous besties around, some people didn't perceive it in the way she intended it at all. It seemed exclusive to many and, in a new interview with Rolling Stone, she admits that she had no clue.
It "hit me like a ton of bricks"
Swift shared her regret over being so public about her "girl squad," noting in the interview: "I never would have imagined that people would have thought, 'This is a clique that wouldn't have accepted me if I wanted to be in it.'"
She continued: "Holy s**t, that hit me like a ton of bricks. I was like, 'Oh, this did not go the way that I thought it was going to go.' I thought it was going to be we can still stick together, just like men are allowed to do. The patriarchy allows men to have bro packs. If you're a male artist, there's an understanding that you have respect for your counterparts."
When the interviewer asked, "Whereas women are expected to be feuding with each other?," Swift noted: "It's assumed that we hate each other. Even if we're smiling and photographed together with our arms around each other, it's assumed there's a knife in our pocket."
Earlier this year, Swift explained in an essay for Elle magazine why the squad wasn't a great idea: "In my twenties I found myself surrounded by girls who wanted to be my friend. So I shouted it from the rooftops, posted pictures, and celebrated my newfound acceptance into a sisterhood, without realizing that other people might still feel the way I did when I felt so alone. It's important to address our long-standing issues before we turn into the living embodiment of them."
She's chosen a quiet ife
Swift's squad may still be hanging out and making memories, but out of the spotlight now since Swift pulled back on how much sharing she does.
She shared in the interview: "Since I was 15 years old, if people criticized me for something, I changed it. So you realize you might be this amalgamation of criticisms that were hurled at you, and not an actual person who's made any of these choices themselves. And so I decided I needed to live a quiet life, because a quiet personal life invites no discussion, dissection, and debate. I didn't realize I was inviting people to feel they had the right to sort of play my life like a video game."