Does The Weeknd Still Have Feelings For Selena Gomez?
It's been two years since Selena Gomez and The Weeknd called it quits but it seems as though there are still a few things about this relationship the "Starboy" singer wants to get off of his chest.
It's been reported that the singer will soon release a song entitled, "Like Selena" and we're pretty sure his short-lived romance with Gomez inspired the upcoming tune.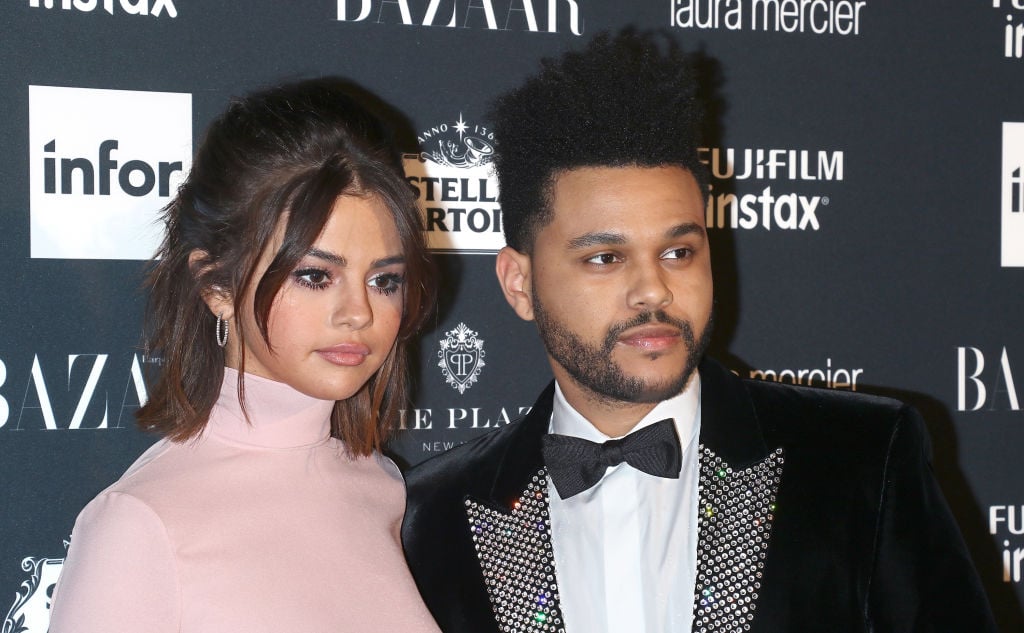 The pair split after dating for 10 months
Two years have gone by since Gomez and The Weeknd's (whose real name is Abel Tesfaye) split and many of us still consider this pairing one of the most compelling celebrity relationships we've ever come across.
After the "Can't Feel My Face" crooner called it quits from longtime girlfriend Bella Hadid and Gomez split from Justin Bieber for the third time, the stars officially started dating in January 2017.
The pair were first spotted packing on the PDA outside of Giorgio Baldi restaurant in Santa Monica, and couldn't help but showcase their infatuation for one another, despite just getting out of long-term relationships.
Soon after their romance made headlines, the couple showcased their love every chance they got. From going on romantic getaways to walking red carpet events side by side, the singers made it seem as though this pairing was a match made it heaven.
Unfortunately their love didn't last very long and the couple decided to call it quits after just 10 months of dating.
At the time, insiders claimed that Gomez and The Weeknd's busy schedules and the constant distance were what led to their split.
"Selena and Abel both agreed that this relationship wasn't going to work due to his busy schedule, but Selena was the one who wanted to end it," a source previously shared with E!. "She didn't feel secure while he was away, and the schedule conflicts got very exhausting for her."
Though they decided to go their separate ways, other sources revealed that the pair went about their split very maturely, despite it being hard for them to come to terms with.
"They are still talking and will remain friends. They have been very grown-up about it," a second insider explained. "It's been hard for them to come to the realization that this is the direction things were heading, but it's been hard for months.
The Weeknd might be releasing a new song that's all about Gomez and their relationship
Following their unexpected split, we haven't really heard anything more about The Weeknd and Gomez's short-lived romance—that is until now.
On November 25, The Weekend reactivated his Instagram, after taking a break from social media, to tease a possible music release.
The singer shared a photo of a blurry black-and-white image and captioned it, "the fall starts tomorrow night." 
Shortly after uploaded the post, he then took to his Instagram Stories to share the same snapshot but this time captioned it, "tomorrow night we start again."
While he didn't reveal whether or not new music is actually coming, it seems as though he's been working on something special.
After doing a little digging, E! News came across something no one would have ever expected. The outlet reports that The Weeknd registered a song called "Like Selena" in the American Society of Composers, Authors and Publishers directory.
Though we don't have any background info on the track, we're almost positive this tune will shine a light on the singer's romance with the "Look at Her Now" songstress.
Seeing as though The Weekend is known for pouring out his heart in his songs, we're convinced this upcoming tune is his way of expressing his love for Gomez.
Though they decided they were much better off as friends, we wouldn't be surprised if there were still romantic feelings between these exes.