Does 'The Witcher' Treat Its Female Characters Badly?
The fantasy genre is known for many things: magic, adventure, and occasionally badly-treated female characters. The Witcher might fall into the same tired tropes when it comes to women or it might not. There are definitely different perspectives out there.
How might 'The Witcher' fall into negative tropes with female characters?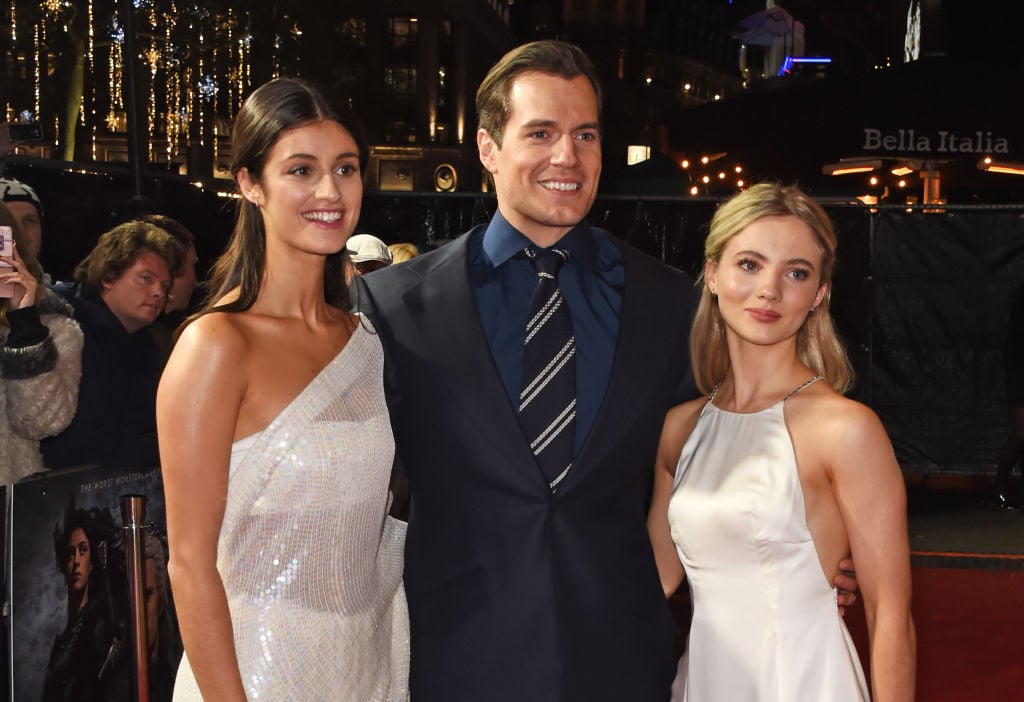 Joan Summers of Jezebel critiques the show for its treatment of female characters. "The Witcher is stuffed with dead things…And then, of course, there's the dead women," she says. She said that dead women have "been used in writing… as sacrificial pyres for those seeking enlightenment, wisdom, or even redemption." One of these dead women is Renfri.
As Summers puts it, "There is something wrong with Renfri—being born under a full moon, which led her to a life of 'crime'—and she must be stopped." At least, that is what "Geralt is told by the clearly malicious wizard Stregebor, who initially tried to [hire] Geralt to kill Renfri for him." While Geralt doesn't take Stregobor's job, "Geralt pleads with [Renfri] to leave Stregebor alone, and when she chooses to get her revenge [for her rape and attempted assassination] instead, Geralt takes it upon himself to protect the wizard and murder Renfri and her fellow brigands." After killing them, Geralt has to leave the town while Stregobor wants to examine Renfri's corpse.
Yennefer "insists that her infertility makes her incomplete." According to Summers, Yennefer's infertility does not develop her character. "It exists at the expense of the plot. It exists "to drive her relationship with Geralt along, until Ciri…his child by the Law of Surprise, [drops] into their lives."
How does the Netflix series treat women well?
Joelle Monique of Vulture, on the other hand, praises the show's writing of female characters. According to Monique, the world of The Witcher "[features] incredibly strong women in significant roles" such as "a powerful queen leading her troops into battle [and] a rape survivor taking revenge into her own hands." Though this is true, according to Monique, in the original books as well, "in Sapkowski's novels, women's stories often come from the mouths of jealous or spiteful men told from multiple angles to show the chaos surrounding a word-of-mouth culture." Monique believes that  "Lauren S. Hissrich, The Witcher showrunner, strategically made alterations to the original story."
These alterations include Geralt sharing screentime with "a sensitive bard,[Jaskier] a trauma surviving sorceress, [Yennefer] and a princess destined to become a warrior [Ciri]." Monique also praises the writing of Ciri's mother Princess Pavetta and grandmother Queen Calanthe. "The Witcher's TV version gives Pavetta not just a motive, but a deeper connection to her mother [Calanthe]." Additionally, in the show, "the bloodlust Calanthe expresses in the books reads more like a love for the fight."
"The battlefield is the one place she feels like an equal." Yennefer, too, comes off well for Monique. She states that "she comes off as unfeeling and icy [in the books]. [However,] her backstory sees a few changes in Hissrich's adaptation and Anya Chalotra's performance."
Yennefer's fertility story as well, seems to be a hit with Monique. According to her, "Hissrich…[explores] the ways in which women are encouraged to remain childless in order to obtain power." The scene where Yennefer talks to the dead baby girl is also intriguing to Monique. This scene and Yennefer's realization that she wants a child of her own "makes for… compelling television."
What do fans have to say about the female characters of 'The Witcher'?
One fan says "The Witcher…[has] a few…complex and well-written female characters." However,"they all have to be 10/10." Another fan compares The Witcher to Game of Thrones. This fan "[thinks] the characters are richer in The Witcher, especially female characters." A Twitter user adds that they are "loving all the strong female characters" in The Witcher.
Another fan says The Witcher "is only as good as it is because it has strong female characters that have rich stories [and] intricate personalities." While another fan mentions that they "loved The Witcher show…and the strong female characters were a huge part of it." A Twitter user says they "loved everything about [The Witcher]…[including the] complexity of characters, especially the female ones." Another fan is "obsessed" with The Witcher, praising its "diverse world-building [and] female characters with agency."