Does This Marvel Casting Leak for 'WandaVision' Mean 'Young Avengers' Is Happening Sooner Than We Thought?
A Marvel casting leak for 'WandaVision' may have just given fans a clue about when the 'Young Avengers' will enter the Marvel Cinematic Universe.
Marvel has yet to make an official announcement, but it seems like the studio is gearing up for a Young Avengers project. Members of the teenage squad are expected to pop up in various projects in Phase 4 of the Marvel Cinematic Universe. But a casting leak for the upcoming Disney+ series, WandaVision, teases an appearance from a Young Avenger much sooner than previously thought.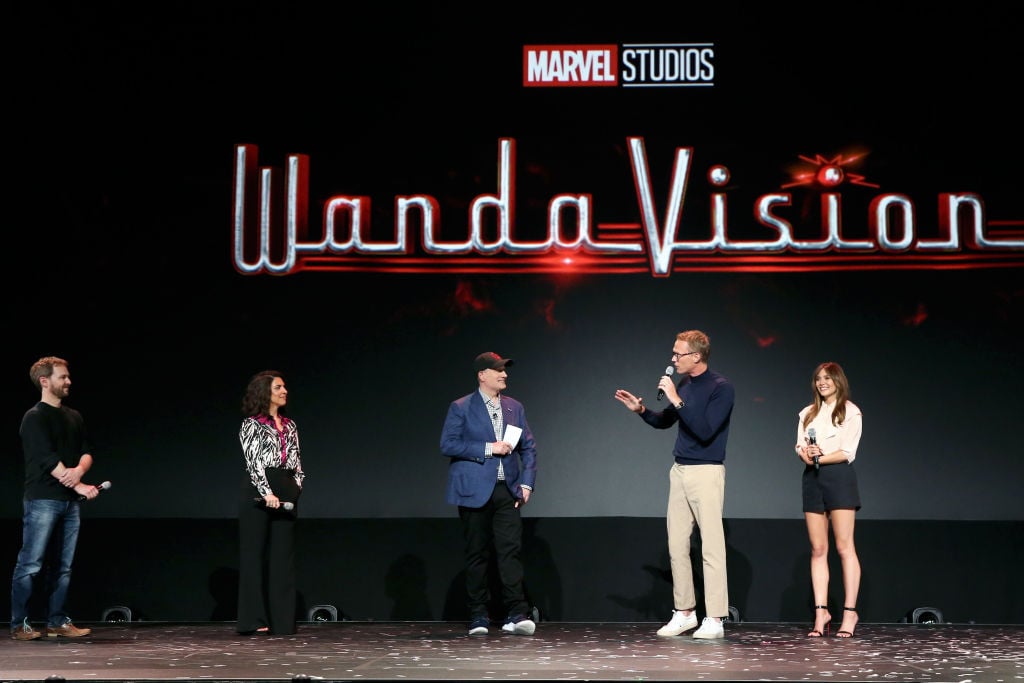 Inside the casting leak for 'WandaVision'
This past summer, Marvel announced plans to launch several television shows on Disney+, including Scarlet Witch's (Elizabeth Olsen) WandaVision. Marvel has not revealed too many details about the series, yet fans might be treated with a special guest appearance.
According to We Got This Covered, an inside source named Daniel Richtman says that Marvel is currently casting for Hulkling. The character is expected to appear in WandaVision, though details about his involvement are slim.
Although his name is similar to Hulk (Mark Ruffalo), the two characters have nothing to do with each other. Hulkling is a Skrull-Kree hybrid from another planet and is not related to Bruce Banner. In the comics, he goes by the name Teddy Altman on Earth and gets romantically involved with Wanda Romanoff's son, Wiccan.
As Marvel fans are probably aware, Wiccan just so happens to be a member of the Young Avengers.
Wiccan to join 'WandaVision'
Inside sources claim that Wiccan is going to pop up in WandaVision along with his brother, Speed — and they are not the only Young Avengers fans will see in the near future.
Cassie Lang showed up in Avengers: Endgame, while Kamala Khan will be introduced in Ms. Marvel. There are also reports that Kate Bishop will have a cameo in Hawkeye, making it clear that Marvel is already putting the Young Avengers team together.
Marvel, of course, has not confirmed that Wiccan and Speed will be appearing in WandaVision, which is set to premiere sometime this year. But considering how they are both Wanda's sons, it makes sense that they would eventually pup up.
It is also unclear when a Young Avengers project will begin development. If the characters start appearing over the next few years, it is possible that the studio launches a crossover in Phase 5 of the MCU, which would be after 2022.
Everything we know about 'Young Avengers'
Apart from the WandaVision casting leak, sources say that the beginnings of the Young Avengers will be teased in Marvel's Ant-Man 3.
Scott Lang's (Paul Rudd) daughter, Cassie Lang, is expected to lead the group, which will include the likes of Ms. Marvel, Kate Bishop, Wiccan, Speed, and Kid Loki.
Most of these Marvel characters are reportedly going to be introduced in various Disney+ shows. This includes Kid Loki, who is expected to appear in Loki at some point.
These reports, of course, have not been confirmed. Marvel has been very secretive about its upcoming projects, so fans will likely have to wait for further developments.
We also do not know when Ant-Man 3 will come out. The sequel was released in 2018, so filming for the third installment should begin by the end of the year. If everything goes according to schedule, the movie could open in theaters as early as 2022.
Who are the Young Avengers?
The Young Avengers were first introduced in 2006. The team comprised of Hulkling, Marvel Boy, Speed, Patriot, and Hawkeye. Just like their name suggests, the group is made up of teenage superheroes.
There have been dozens of Young Avengers storylines over the years, so there is no telling which one Marvel will adapt for the big screens.
But if the reports are accurate, fans will not have to wait too much longer before we learn more about the project.
In the meantime, the next movie in Marvel's lineup is Scarlett Johansson's Black Widow, which is set to premiere in theaters on May 1. The only other film scheduled for release this year is The Eternals, which is due out in November.
Marvel has not commented on the casting leak related to WandaVision.