Does This 'NCIS' Guest Star Mean We Are 1 Step Closer to the Return of Michael Weatherly's Tony DiNozzo?
Well, there is at least one DiNozzo returning to NCIS in season 17. Robert Wagner is set to reprise his role as Anthony DiNozzo Sr. in an upcoming episode of the hit crime procedural. NCIS producers recently opened up about Wagner's return, which has also sparked some talk about Michael Weatherly making a guest appearance as well. Are we one step close to seeing Weatherly return as Tony DiNozzo in season 17 of NCIS?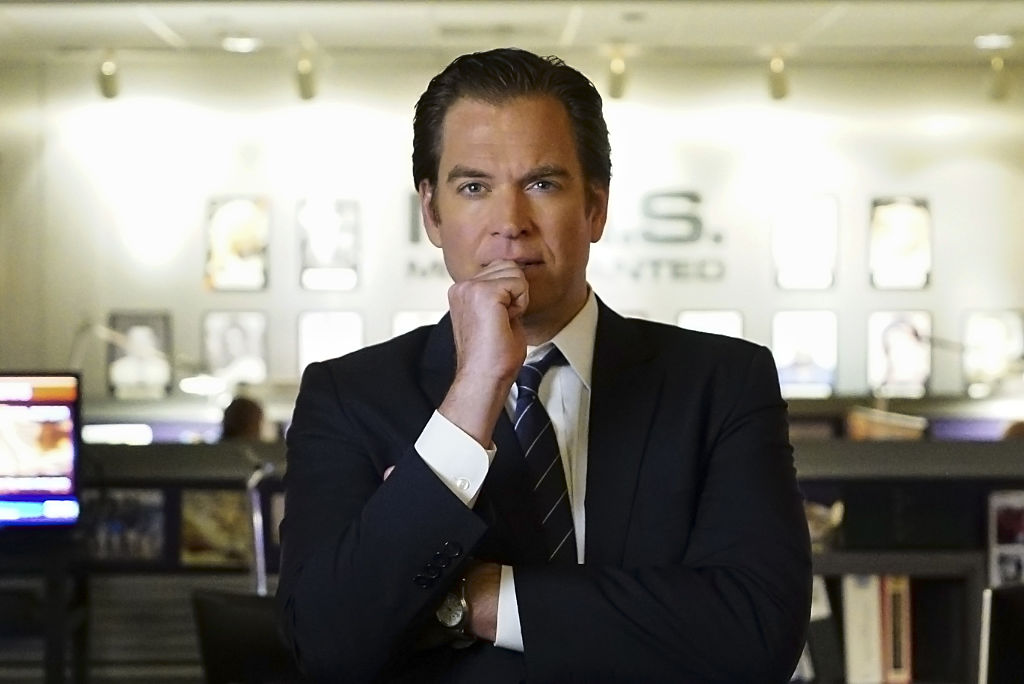 Inside Wagner's 'NCIS' guest appearance
In a new interview, NCIS executive producers Frank Cardea and Steven D. Binder revealed that Wagner will be appearing in an upcoming installment. They did not reveal which episode, but they did say that Wagner's return is very "unusual."
"He is introduced on a personal nature and then gets involved in the telling of the story of the case," Cardea shared, while Binder added that Wagner's cameo is "a very unusual departure for us."
According to TV Insider, Wagner has appeared on the series for a total of 13 episodes. Fans last saw him in season 16 during the installment titled "Bears and Cubs." We can confirm that Wagner's character has been talking to his son, which opens the door for a potential appearance from Weatherly.
That said, it is unclear if he knows that Ziva (Cote de Pablo) is still alive. Hopefully, his upcoming appearance will shed more light on that front.
Weatherly is currently starring in his own series, Bull, and scheduling conflicts have reportedly played a part in why he has not returned to NCIS just yet.
What's next for Ziva?
At the beginning of season 17 of NCIS, producers confirmed that Ziva would be appearing in a total of four episodes this season. This included the first two episodes followed by a two-episode arc starting with the midseason finale.
Ahead of Ziva's last appearance, fans were hopeful that she would finally reunite with Tony. After all, Gibbs (Mark Harmon) had taken out the person who pushed her into hiding, freeing her up to reunite with Tony and her daughter, Tali, in Paris.
NCIS returned on January 7 with the episode, "In the Wind," but fans did not get the Tony and Ziva reunion they had been hoping for.
Instead, the team picked up the pieces following the events in the mid-season finale. By the end of the episode, Ziva said goodbye to the team and is not expected to return this season.
Producers have not confirmed that Ziva will come back in season 18, though it does not make sense for the series to bring her back without giving fans a reunion.
'NCIS' producers talk about Tony and Ziva reuniting
With a reunion seemingly off the table, fans are looking forward to the next time Ziva pops up on the show. Until then, Cardea and Binder were recently asked about the chances of seeing the characters reunite on the show.
NCIS producers explained how Tony has known about Ziva's true fate for quite some time. But just because he knows that Ziva is still alive does not mean that they have kept up their relationship.
In fact, Binder teased that Ziva and Tony have not talked to each other in a long time, mostly because she wanted to ensure that he and Tali remained safe. Although they did not get back together in season 17, Binder acknowledged that they know exactly what fans want to see.
"We were playing a game of Operation with this. On the one hand, we wanted to see a reunion and we think the audience wants to see a reunion and if there has been a full-throated reunion in the past, that's a disservice to the storytelling on some level. On the other hand, when you're a co-parent, letting your co-parent believe you're dead is a pretty rough pill to swallow," Binder stated.
Cardea later added that it was going to take more than one episode of NCIS to get Ziva and Tony back together. This could explain why Weatherly has not returned yet. But it also offers hope that a reunion will happen next season.
Who else is returning to 'NCIS'?
Apart from Wagner, NCIS is planning on bringing back a few old faces as the series heads towards the end of season 17.
This includes Don Lake reprising his role as Gibbs' old friend, Phil. Fans might also see Joe Spano return as Jack Fornell, which makes sense considering everything Gibbs has experienced this season.
Even though fans did not get the reunion they wanted, there are still plenty of things to look forward to in the upcoming episodes.
De Pablo has not commented on the possibility of her returning to NCIS in season 18.
New episodes of NCIS air Tuesday nights on CBS.