Does Tyler Perry Have Children?
We know all about Tyler Perry's career, but not many people know about his personal life. So, does he have children?
We all know who Tyler Perry is. (Right?)
The actor and comedian is best known for his trademark character, Madea, whom he has portrayed in box office hits such as A Madea Christmas, Madea's Big Happy Family, and Madea's Family Reunion.
With a net worth of $600 million, Perry is one of the most successful African American filmmakers in history and the first to have his own studio.
While many could go on and on about his career, they might not know much about his personal life. Perry is a pretty quiet person in comparison to some of his Hollywood peers, which raises questions, including whether he has children.
So, does Tyler Perry have children?
Yes — he has a son, whom he shares with his longtime girlfriend, model Gelila Bekele. Perry and Bekele began dating in 2009 after meeting at a Prince concert in 2007.
In 2014, The Los Angeles Times reported that the couple was expecting their first child. Three years later, Perry recalled how he found out that they were having a baby.
"I get a FaceTime call and she's holding up the pregnancy stick," he explained to People's Jess Cagle in a 2017 episode of The Jess Cagle Interview. "I'm like, 'I guess this is happening.'"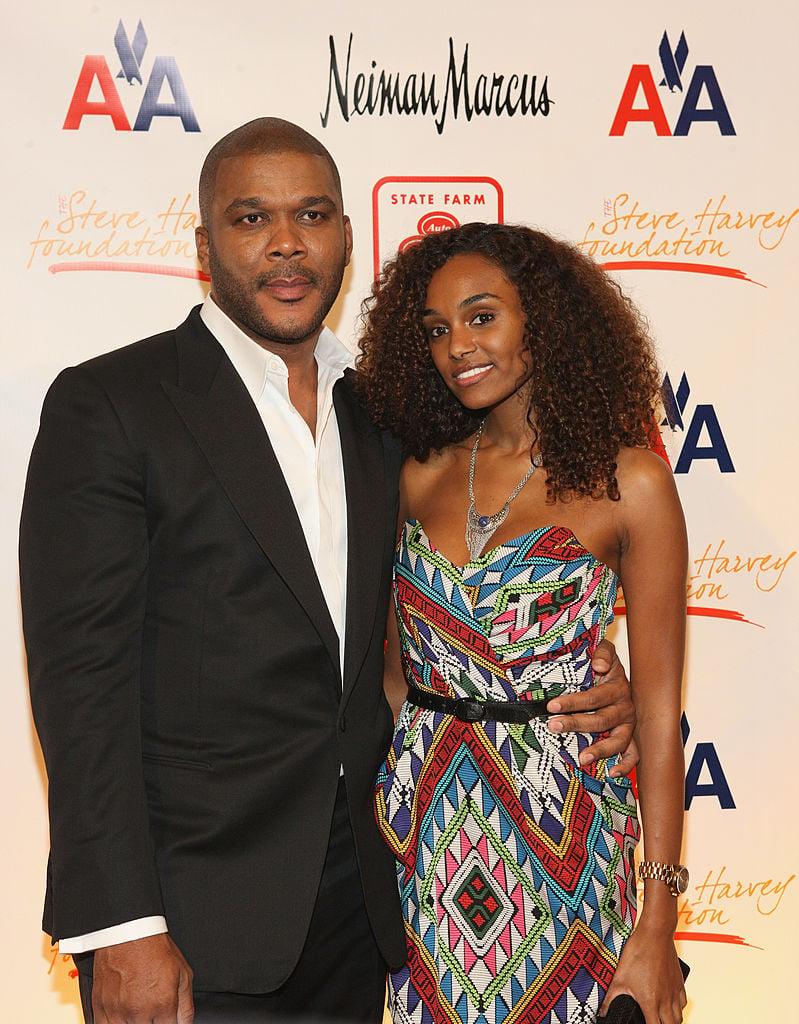 In November of 2014, Bekele gave birth to their son, Aman Tyler Perry.
"Tyler is so excited," a source told People.
"He will make a wonderful father," a second source added. "You will never find a more loving, patient, honorable or decent man than Tyler Perry. Any child would be blessed to have him as a father."
One of the insiders noted that Aman "means peace and represents the true meaning of Thanksgiving and then, of course, the holiday season."
Tyler Perry intentionally does not show off his son
Like many celebrities, Perry is not comfortable with parading his son around in front of the world.
"I know there are no pictures of him, but that's not something we do," Perry once said. "We're not the kind of parents — my son's not famous. We're trying very hard to keep him protected so that he can know who he is before he gets into the crazy bull crap of this social media world."
He went on to say that he wants to raise Aman to be as "normal as he can," not like "one of those kids sitting around here with their hand out driving this car and that car and living rich."
Does Tyler Perry want more kids?
It looks like the actor is tapping out. In a February 2019 interview with Extra, he said that he's far too busy at the moment to be able to have another child and give it the attention it needs.
"To do this right, you have to make a lot of sacrifices. And I can't imagine doing all that I'm doing and trying to sacrifice more than I have right now," he explained.
Fair enough. In case you didn't know, Perry is one busy man. In 2017, he inked a deal to produce shows for BET. Several of them started airing this month. (You can read about them here.)
Perry also unveiled his new movie studio in October. A trove of stars visited Atlanta to celebrate the grand opening, including Don Lemon, Oprah Winfrey, Beyoncé, and Samuel L. Jackson.
That said, it's understandable why he's not rushing to have more children. But there's no telling what the future holds. So, we'll see whether he changes his mind.