Does Winona Ryder Have Kids?
Winona Ryder started out as a child actor in films and plays a mom on Stranger Things, so she's inhabited a variety of roles in her career. She keeps her personal life out of the spotlight, leaving people to wonder if she has kids.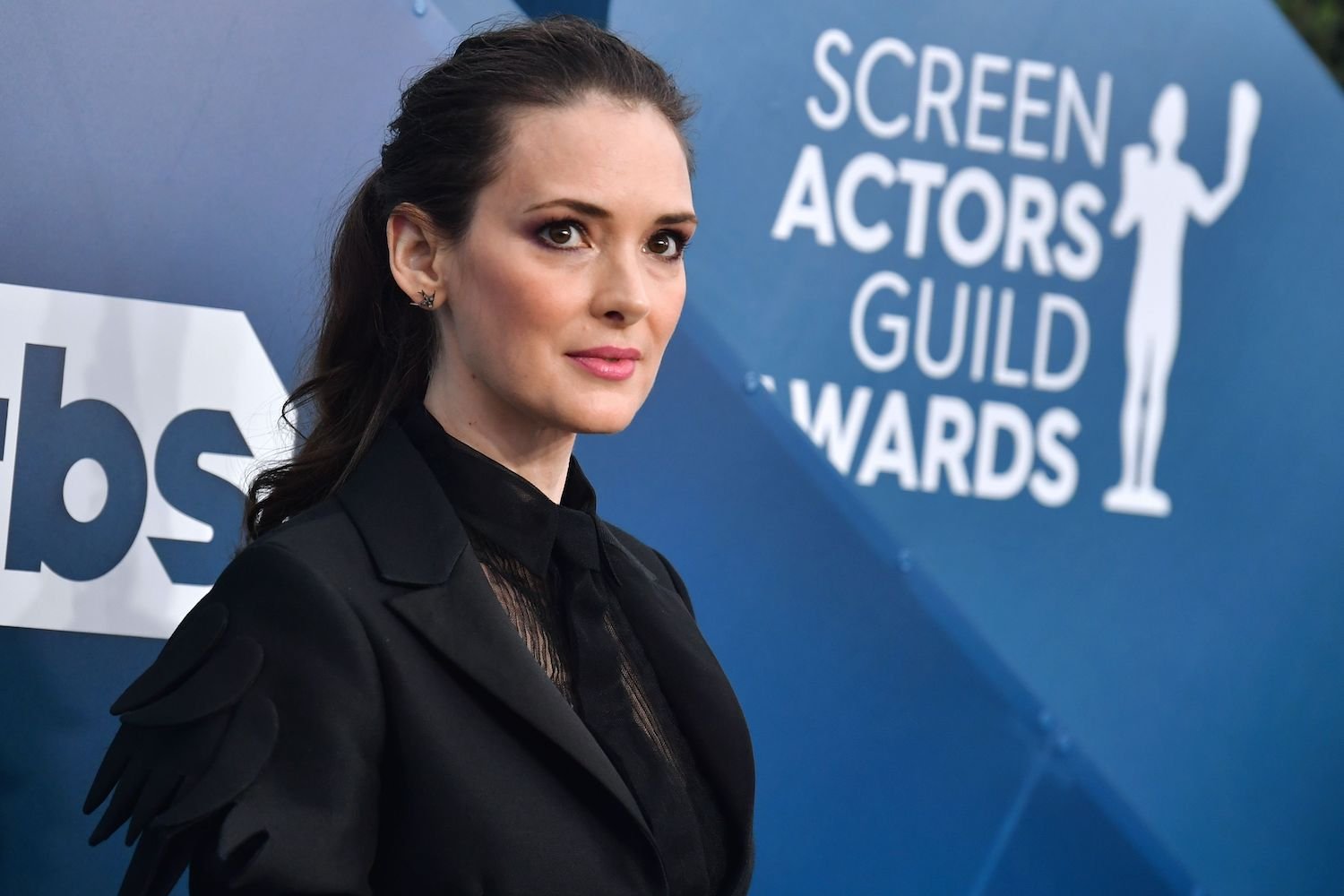 Is Winona Ryder married?
Is Winona Ryder married to Keanu Reeves? As the story goes, the two were married by a real priest while filming a scene in the 1992 movie Bram Stoker's Dracula.
"We actually got married in Dracula," Ryder revealed to EW. "No, I swear to god I think we're married in real life."
"In that scene, Francis [Ford Coppola] used a real Romanian priest," she continued. "We shot the master and he did the whole thing. So I think we're married."
Reeves wondered if it really happened, asking, "We said yes?" 
Ryder attempted to refresh his memory. "Don't you remember that?," she asked. "It was on Valentine's Day."
Reeves seemed to make peace with tying the knot with his co-star, saying, "Oh my gosh, we're married."
Even if that union wasn't legal, Ryder has shared in an interview that she would marry her frequent co-star.
During a 2018 interview with Extra, while promoting their movie Destination Wedding, the co-stars were asked if the movie made them want to get married or turned them off to the idea of getting hitched.
Ryder was quick to respond. "To him? … Yeah," she answered, causing Reeves to laugh and cover his mouth, saying, "I'm blushing."
Ryder knew that Reeves was the perfect actor to star opposite her in the movie. "I knew the only way it would work is if it was somebody that I had chemistry with and that's him," she explained.
Does Winona Ryder have children?
Since playing mom Joyce Byers on the Netflix series Stranger Things, Ryder said people are interested in whether or not she has children in real life.
During a 2016 interview with New York Magazine, Ryder shared, "I'm getting asked a lot, 'You don't have kids, so how do you know how to act like a mother?"
She added, "I know nothing could compare, and I haven't had that experience, but when my niece was born, I felt like I would jump in front of a car and die for this little person I didn't even know yet."
As for playing Joyce, she shared how she has been able to play the role even if she doesn't have kids herself.
"I actually felt tremendous compassion for her," Ryder noted. "I feel like she was one of these people that had dreams [for her life]. But she had kids. And it made me think of all the women that I know who have kids, who when they talk about [anything negative about their lives as mothers], they always say, 'But I love my kids, I wouldn't trade them for the world.'"
"Like they feel guilty for even hinting that they'd want something outside of kids! It's a weird thing," she added.