Doja Cat Explains How She Chose Her Name, Recalls 'Times Where I Didn't Like My Music'
Hot Pink still has Doja Cat on a hot streak. Released toward the end of 2019, the singer-rapper's latest studio album has become a wellspring of hits for her, turning "Juicy" into a platinum bop and "Say So" into a global wave. Get used to her – with or without TikTok.
Doja Cat's always-fresh social media presence and current list of tracks are keeping fans connected to her during this time of self-quarantine, but MTV is providing some new content.
She recently linked up with the network for a special performance and chat to highlight her music, personal tastes, and backstory.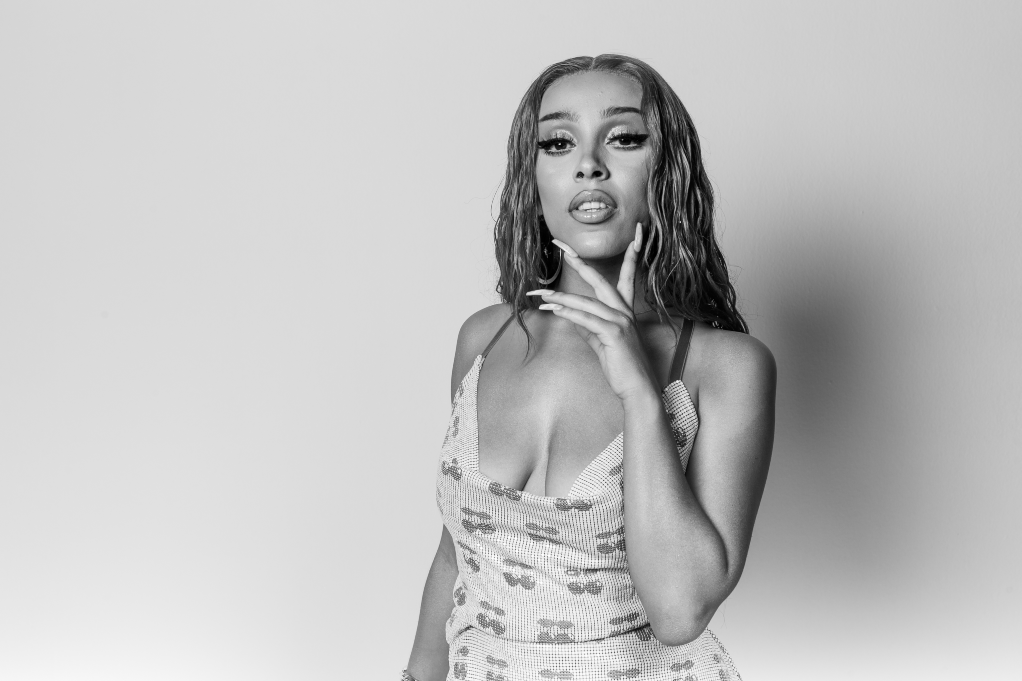 Doja Cat selected as 'MTV Push' Artist
Each month, MTV handpicks an artist to feature in their "MTV Push" series, a campaign dedicated to highlighting rising stars. In the past, Khalid, Billie Eilish, Lizzo, and SZA have been spotlighted. Doja Cat is the artist chosen for April to bring fans exclusive content and it's coming right on time.
All month, MTV Push will promote the Doja's music with live performances, interviews, and more. To kick things off, she sang both "Say So" and "Juicy" on the platform and opened up about her creative process and her love for '70s jams.
Doja Cat shares her songwriting process
For "Say So," Doja said she was inspired by the thought of two strangers locking eyes, but one too scared to make a move. She said she locked herself in her room and went to work to write it.
"It became something about when you go somewhere, you see someone, and they don't approach you, but you guys are looking at each other. And you can feel like there's something there."
She added that she has a natural slant toward '70s funk "vintage-y type of music" and feels "It's kinda my bag." That's why "Say So" has a whole disco vibe.
With "Juicy," Doja explained she thought the idea of seeing one's derriere from the front, and then the back made for the greatest hook ever.
It took her a day to write the song, and she said Tyga was the perfect choice because of his voice and flow. She just wants people to dance and feel good with this record.
Doja Cat talks her name, start in the music game
Are you just learning about Doja Cat and her origins? Well, the singer revealed the simple way she chose her name, something she's stuck with since age 16. She thought "Doja" sounded like a cute girl's name and because she likes cats, she went with it.
Doja Cat described her writing style as spontaneous and she uses different methods to build her songs. She said sometimes she writes backward, starting with the punchline and then writing the first part of the verse last.
Now, she's happy with her verses, but Doja told MTV that early on, "There was a lot of disappointment … There were times where I didn't like my music, but I just kept going for some reason 'cause I love to do it."
Keep up with Doja Cat on MTV Push for the remainder of April.