Doja Cat Has a Meltdown on Social Media, Tells Fans She Is Not OK
Doja Cat is known for being unfiltered to the press and on social media. Whether she's talking about her sex life or defending controversial topics, she has said things that are way out there and really over the top.
Things appeared to take a darker turn during the week of April 5 when Doja Cat took to Twitter and went on a full-fledged rant over something really petty. She rambled on and on before admitting that she was not OK.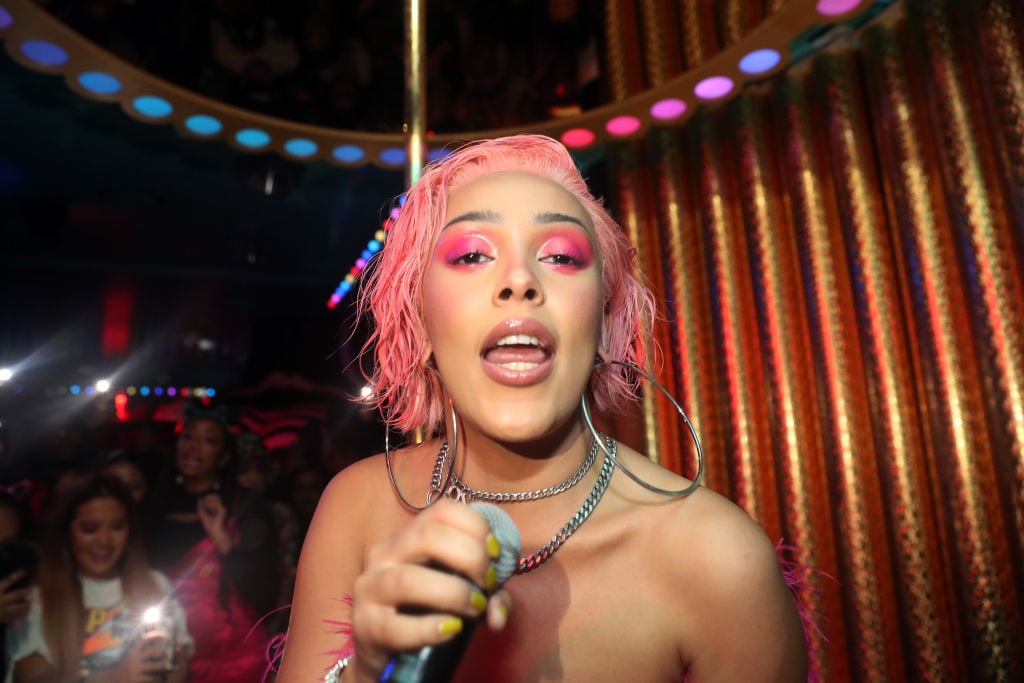 Doja Cat's Twitter rant
According to the entertainment website Ace Showbiz, the rant went down on Tuesday, April 7. It seemingly came after someone messed up the lyrics to her 2019 song "Say So" — one of her first hit records after years of trying to make it as a star.
"'I wouldn't F*CK him but he won't stop cheesing.' ? are you f*cking kidding me?" she tweeted of the misquoted lyrics. The line actually goes: "I wouldn't bug him, but he won't stop cheesing."
Continuing on, Doja Cat wrote, "IM F*CKING LOSING IT RIGHT NOW. IM GOING TO TAKE A S*IT ON MY LAPTOP AND THROW IT LIKE A FRISBY YOU F*CKING B*TCH." When one of her followers asked if she was OK, the "Mooo!" artist replied, "F*CK NO, BABY!?!?!?!?"
Fans reacted to the post
Many fans hit the comment section and expressed concern for Doja Cat.
"YOU ARE SCARING ME," read one tweet while another message said: "Damn girl you better get your self together."
"What's wrong with you," another person wondered.
"chile are u okay," said a fourth tweet.
Sadly, it's not the first time Doja Cat has made headlines for her behavior. She also faced rumors of drug use in February after she went on Instagram Live and repeatedly touched her nose while jumbling her words. Doja Cat denied the rumors, explaining that she was drunk and was only touching her nose because she was cold (via The International Business Times).
While this latest drama hasn't done anything to quell fans' concerns, it's worth pointing out that Doja Cat has an abnormal sense of humor and a love of trolling. So perhaps she was just kidding and only trying to have some fun with her followers.
Some fans appear to think this is the case, with one person calling Doja Cat "the queen of entertainment" underneath the post.
An update on Doja Cat
In case you're concerned, Doja Cat went on Instagram Live later that same week and was seen in better spirits.
She took over Levi's account and performed some of her most popular songs in front of thousands of fans — from "Mooo!" and "Say So" to "Juicy" and "Streets." She also performed renditions of songs that belong to other artists, including Roddy Ricch's Billboard-charting track "The Box," while in all smiles. Watch videos from the moment at the link above.
Read more: Chris Brown Flirted with Doja Cat and Fans Are Not Here for It