Doja Cat Isn't New to Music, Here Are 7 of Her Early Songs You Should Check Out
Learn about some of Doja Cat's early work.
Doja Cat is on an upward trajectory in her music career right now. In the past six months, her single "Juicy" went platinum, and "Say So" is in heavy rotation, hitting 200 million streams on Spotify and spawning an international dance craze.
On top of that, she was tapped to be part of the Birds of Prey soundtrack. But let's be clear, she didn't get her start in 2019.
She started building up a social media presence years ago and while she's had a few controversial internet moments, Doja Cat's Twitter and Instagram pages are full of comedy, snappy comebacks, and music-making sessions. It's how "Mooo!" came to be.
Before that cow-centric jam turned Doja Cat into a viral star, she was putting out songs and creative videos on SoundCloud and YouTube. Here's a sample of some of Doja's early bops that you should check out if you're a new fan.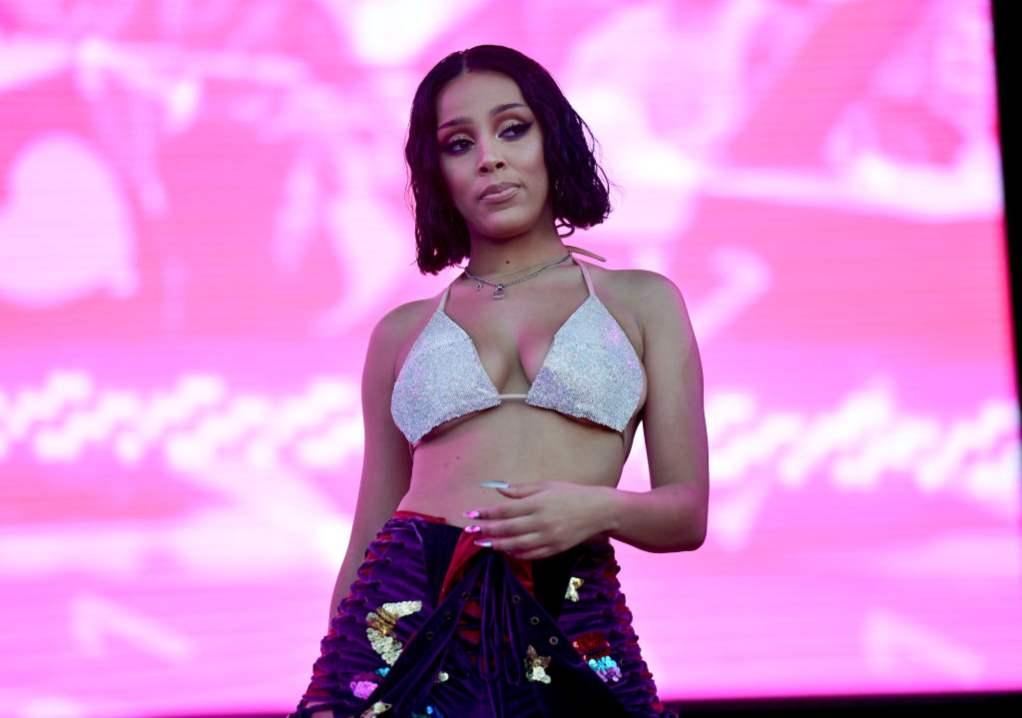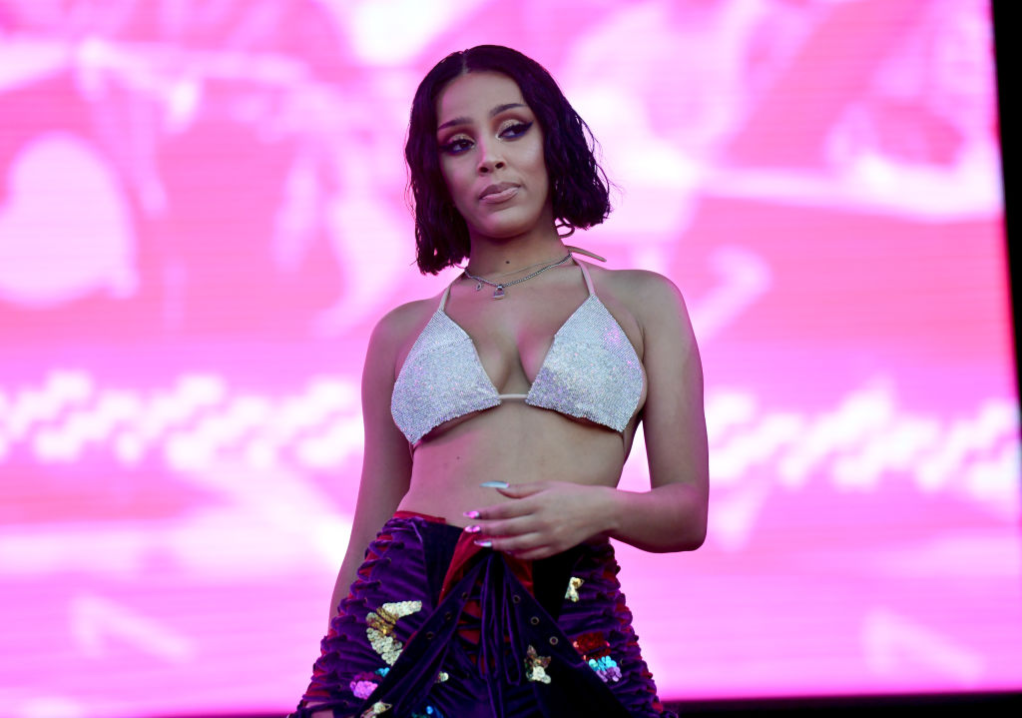 'So High'
Aside from "Mooo!" and "Say So," this song was one of Doja Cat's most popular. Yes, the lyrics to "So High" are about her love for marijuana, but they can also be applied to romance. Aye!
The trippy colors and goddess-themed visuals from this 2014 video are the perfect complement for the track.
'No Police'
If you've been curious about whether Doja's made any seductive slow jams, "No Police" is the one to add to your playlist. This song sits alongside "So High" on the artist's 2014 EP, Purrr!
'Nunchucks'
"Nunchucks" hit the web in 2014, and on it, Doja has a slow flow that flips between rapping and singing over a chill, downtempo beat. We'll let you listen to the words yourself.
'Crush'
A favorite among Doja Cat fans, "Crush" features Doja singing to a guy who's the object of her affections. Infused with an electro-synth sound and silky vocals, the track is one of her early gems.
'Go to Town'
Are you not hip to "Go To Town" already? This bop came out before "Juicy" but has a similar upbeat vibe and has Doja rapping about explicit topics that are NOT safe for work. Oh, and the video is just what you'd expect from her.
'Nintendhoe'
Prior to "Mooo!," there was "Nintendhoe." Doja Cat told The Fader she expected it to go viral because it's just as quirky. "Nintendhoe" has more than 1 million listens on SoundCloud and includes a sample from Nintendo GameCube.
"I also made a song that's all about video games called 'Nintendhoe.' It's pretty crazy, you should probably give that one a listen. I thought THAT song 'Nintendhoe' was gonna go viral. The hook is incredibly annoying but in a good way in my opinion."
'Popping'
This one kicks off with a sample from the PowerPuff Girls hero Bubbles, and then Doja Cat launches into a rap that warns her challengers to get out of her bubble. You know why?
Because you're not popping like her. It's fitting, entertaining, and the "No one wants to be me!" line from the beloved cartoon character makes it worthy of a listen. Check out "Popping" on SoundCloud.