Doja Cat's Father Dumisani Dlamini Gains Attention From Her Fans, But Who is the Actor?
Before her career hit monumental proportions, Doja Cat established her social media presence through entertaining and amusing antics.
Years ago, she was tapping into her musical creativity alongside fans who watched her through the process. Many have been with her from day one and know much of her story.
That's why when a viral video began circulating of her telling Whoopi Goldberg that she never met her father, some fans felt heartbroken – protective even – over the "Say So" singer. Now, the spotlight is searching for Doja's father, Dumisani Dlamini.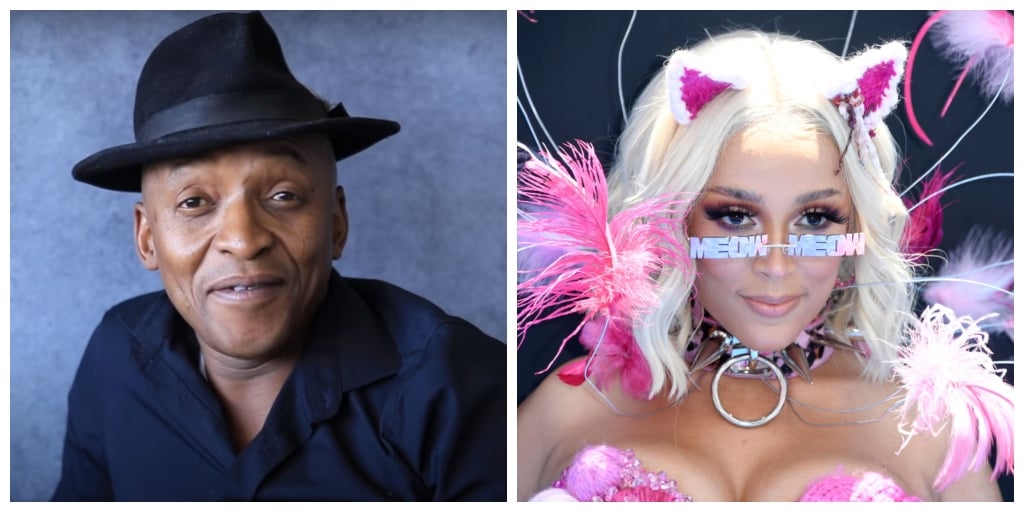 The viral video with Doja Cat sparked a fan response
A clip of Doja Cat's first meeting with Whoopi Goldberg started making the internet rounds, and in it, the singer explains how the moment felt "crazy" because the host once worked on Sarafina! with her father.
Goldberg played the teacher Mary Masombuka, and Dlamini was one of her students whose nickname was Crocodile.
Though Doja Cat said she never met her father, Goldberg seemed pleasantly surprised to find out about the connection. She called Dlamini a good man. Some fans didn't appreciate that comment since Doja admitted she didn't have a relationship with him.
Who exactly is Dumisani Dlamini?
Doja Cat, whose full name is Amalaratna Zandile Dlamini, is the daughter of Dlamini and Deborah Sawyer. She also has a brother who shares both parents.
Dlamini is a South African actor and director who was not only in the musical Sarafina! (which is both a stage play and film), but also the famous South African series, Yizo Yizo.
His producer and/or acting credits include Drum, Homecoming, and Love and Kwaito. He's also done choreography for theater productions such as Nomathemba, receiving many accolades for his work over the decades.
Doja Cat and her father have been estranged for a while
Doja Cat has spoken about her father's absence in the past and this video just heightened interest in Dlamini's whereabouts. In a 2017 interview, he asserted that he has great relationships with his children and that he's close to all of them. This caused Doja Cat fans to raise an eyebrow.
Dlamini told Times Live that he left the US after 15 years due to homesickness and originally intended to send for his family. That didn't happen. He said, "I am close to my kids, all of them. I love them and they love me."
At that time, he proudly told the paper about his daughter making waves in music. For her part, Doja Cat has always maintained that she doesn't know Dlamini, but there have been times when he's made comments on her Instagram page.
In an interview with Radio DC, she said he's a great dancer and an accomplished actor, and added they tried to connect once when she was about 13. Doja is now 25. She did say she's down to meet him in the future.
The viral video causes Dlamini to speak out
After the video between Goldberg and Doja Cat went viral this past week, Dlamini spoke out about the situation. He appeared on a radio interview with Metro FM and was asked why his daughter keeps saying she never met him.
Dlamini blamed social media, Doja Cat's management team, and the fact they're both "superstars."
"What I can say is I've been looking for my daughter as well. And you mustn't forget these Americans. Americans will always want to have something to cause a stir so that she stays in the media and it becomes the talk all over the world."
Dlamini said Doja's team has blocked him from connecting with her and the idea that they've never communicated is "made up." According to him, Doja Cat will soon come home to South Africa.