'Dollhouse': Eliza Dushku Hid Her Injury Filming the Rest of the Finale
For over three decades, Eliza Dushku has been working as an actor, appearing in some very popular shows, including Buffy the Vampire Slayer.
For over three decades, Eliza Dushku has been working as an actor. She's appeared in some very popular movies and TV shows, such as when she played Faith in Buffy the Vampire Slayer.
One series she starred in was the Joss Whedon show Dollhouse. While they were filming the intense series finale, Dushku suffered a painful injury. But she didn't let that stop her, and viewers never even knew she was hurt. 
Eliza Dushku as Echo in 'Dollhouse'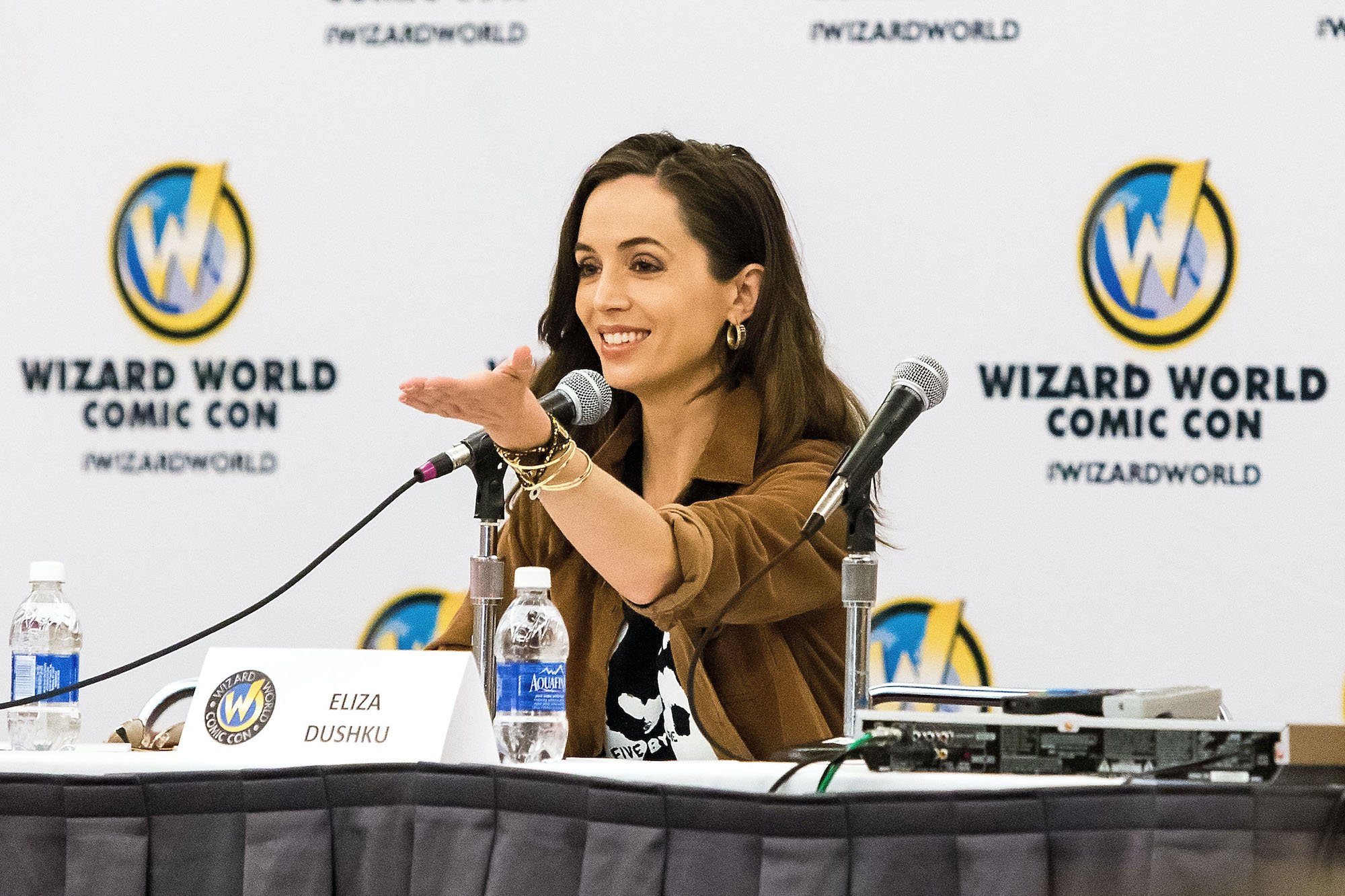 Dollhouse only ran for two seasons, but according to Gizmodo, that was enough time for Dushku's character Echo to show impressive growth. The series focused on Echo, a woman who was a "doll" or "active," working for a Dollhouse.
The company that ran the Dollhouse had created a scary technology to use on the actives. These women had their minds downloaded to computer files, then their memories wiped. This was so they could have other memories installed, which changed their personalities. The actives were made into different people, to suit the needs of their clients. 
Echo, however, was different. She was able to retain memories after having her brain wiped. In the second season, she even became able to control the personalities that were downloaded into her brain. This unusual ability gave her the capacity to fight to hold onto her original personality, a woman named Caroline.
Filming the finale with an injury
The final episode of the show was called "Epitaph Two." According to Screen Rant, it was a dark, apocalyptic storyline. The mind-wiping technology used on the actives had spread, and it was being used to enslave people worldwide. Echo and her friends battled to overcome this malevolent force.
What viewers didn't know as they watched Echo fight for the future of humanity was that Dushku had an injury. She'd fractured her arm during the intense, physical work of filming the finale. But she didn't let it slow her down. Dushku simply hid her arm with careful wardrobe choices. With her fracture concealed, she went on to finish the series strong. 
Eliza Dushku has faced pain before
This isn't the first time Dushku has persevered despite suffering. According to The List, she started her career as a child actor. She later revealed that she was molested on the set of the movie True Lies when she was only 12 years old. That led to her trying drugs by age 14. 
Dushku became addicted to drugs and alcohol, and she said she "didn't make good decisions" when she was using and drinking. When her family told her she wouldn't be allowed to see her niece until she got help, it gave her the motivation she needed. She's been clean and sober since 2008.
Another problem she faced was in 2017, when she worked on the CBS series Bull. Fans were surprised when she left the show after appearing in only three episodes. A year later, she revealed that she was being sexually harassed by Michael Weatherly, the star of the series. When she complained about his behavior, she was fired. Eventually, CBS paid a $9.5 million settlement over her treatment. 
Despite all this, she's still doing well. After her experience on Bull, she started her own production company, Boston Diva. She's produced two movies so far. The first was called Dear Albania, and it was about her exploring her Albanian roots. She's also produced Mapplethorpe, about the famous photographer. 
These days, Dushku has returned to her hometown of Boston. She went back to college to finish the degree she abandoned to work on Buffy. She also revealed in February that she and her husband are expecting their second child. She's not one to give up easily, whether she's filming with a broken arm, or building a life she loves.