Dolly Parton's $500 Million Expansion of Dollywood
One of the world's top theme parks is nestled in the breathtaking mountains of Tennessee. Dollywood, named for the iconic country singer, is a phenomenal amusement park brimming with beautiful sights, exciting rides, and delicious eateries. The park also offers visitors top-notch resort amenities at its DreamMore Resort & Spa. 
Parton recently announced that the fantastic park will be undergoing a massive expansion over the next few years, and fans can't wait to see what she has in store for them next…
Dollywood: Smoky Mountain fun for the whole family
Since 1986, Dollywood has attracted Dolly Parton fans from around the country to Pigeon Forge, Tennessee. Of course, the park wasn't solely created for Parton fans–it was made to be a fun, relaxing getaway for everyone, fan or not. It's a place where you can step back from daily stress and just enjoy the company of people you love. 
Although Dollywood received that iconic name in 1986, the grounds of the park have been around for decades before. In 1961, a small attraction called Rebel Railroad was opened. It consisted of a coal-fired steam train, general store, saloon, and a blacksmith shop.
In 1970, the park became Goldrush Junction when it was purchased by the owner of the Cleveland Browns. Art Modell rebranded the site, calling it "Tennessee's Million Dollar Fun Attraction." Modell expanded the park by adding an outdoor theater, log cabins, a campground, and a log flume taken from the New York's World Fair.
Goldrush Junction became Silver Dollar City in 1977 when it was purchased by the Herschend Brothers (the Herschend family is still a co-owner of Dollywood). The brothers were experienced in the tourist attraction business. They had several other theme parks already up and running at the time, including a water park and a paddle boat with shows and entertainment. They put about a million dollars into improving and expanding Silver Dollar City in the late 1970s. 
In 1986, the Herschend Brothers welcomed a co-owner into the mix–legendary country singer Dolly Parton. The park was rebranded yet again, using Dolly's name to attract even more tourists. Over the years, Dollywood doubled in size and became Tennessee's top attraction. Over $110 million has been put into expanding the park since 1986, and it seems that Parton is at it again.
Parton is embarking on a $500 million expansion of Dollywood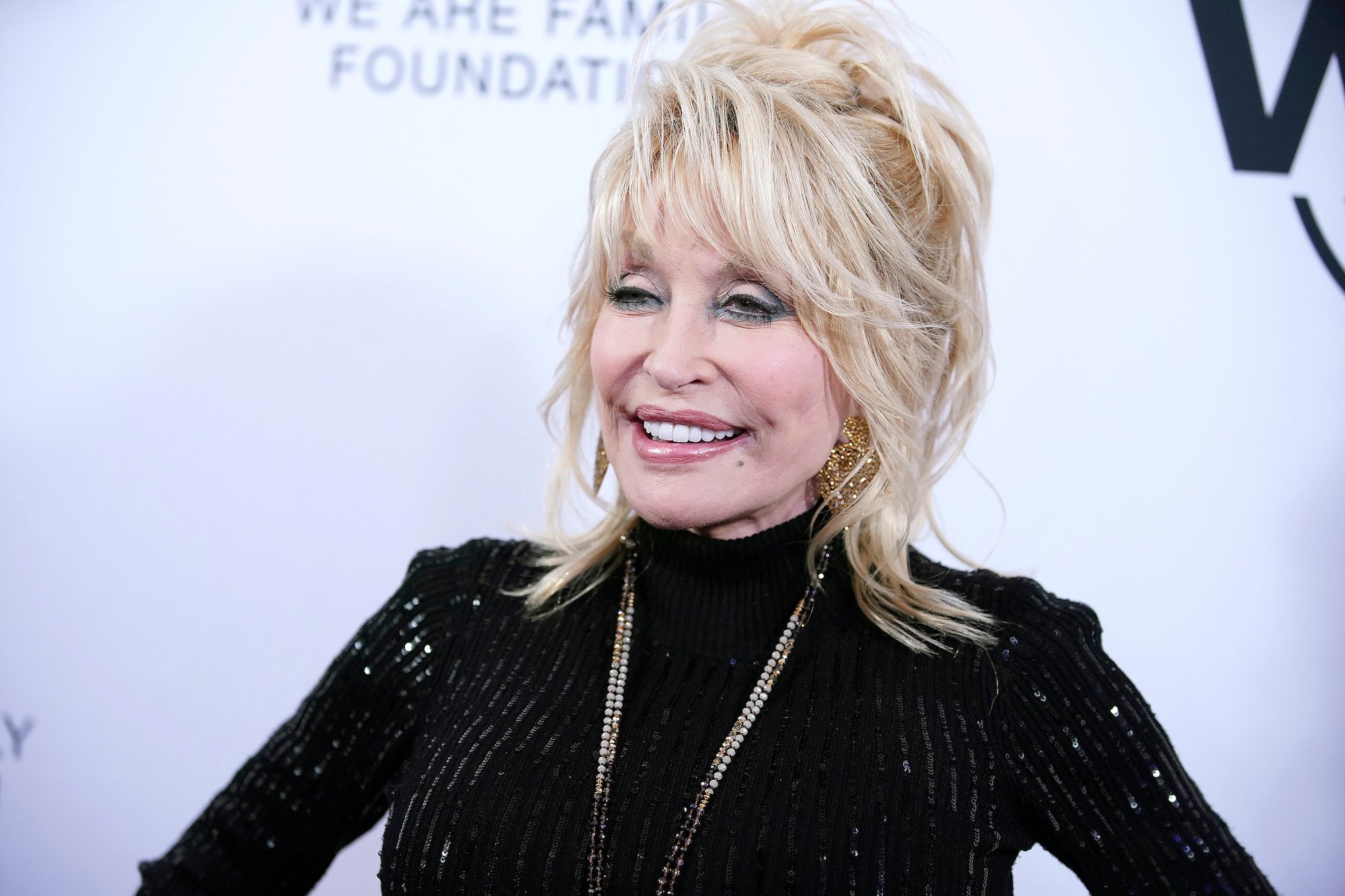 According to Today, Parton recently announced a $500 million expansion that is going to take place over the next 10 years. A large part of the expansion will be the HeartSong Lodge & Resort, which will be located next to the current DreamMore Resort & Spa.
The new lodge will boast 302 rooms with themed suites, spacious lofts, and adjoining balconies so large families can gather together and enjoy the beautiful landscape. It will also include 26,000 square feet of indoor and outdoor meeting spaces for large gatherings (maybe some fans are planning a Dollywood wedding…), a fire pit, and multiple pools. 
In addition to the HeartSong Lodge, Parton has other exciting plans as well. According to MSN, the company's president, Eugene Naughton, has hinted at a few of these plans, "And the good news is, we're not only pushing forward with the HeartSong Lodge, but we're master planning resorts three, four, five and an epic new outdoor campground."
What else is Dolly Parton doing today?
Obviously, Dolly Parton has her hands full dreaming up exciting new ways to expand her already successful theme park. The country star is always brimming with good ideas, though, and she has plenty of other interesting projects underway. 
Parton recently released a new perfume in partnership with Scent Beauty. "Scent From Above" hit shelves at the end of July, and the sweet scent combines mandarin, peony, jasmine, vanilla, sandalwood, musk, and patchouli. Parton calls it "excellently heavenly" and says she hopes "you feel as blessed and as pretty as I do when you wear it."
To make her perfume release even more exciting, Parton also released a new song! She used a play on words to connect the two, calling the new song "Sent From Above." She recently made an appearance on Good Morning America to promote both her new song and her very first perfume.