Dolly Parton Says '9 to 5' 'Didn't Do Enough Good' for Women in the Workplace
The first movie Dolly Parton was ever in was 9 to 5, directed by Colin Higgins. Parton played the character of Doralee Rhodes, starring alongside Jane Fonda and Lily Tomlin. While Parton typically doesn't like to get political, she said in an interview in 2019 that the movie "didn't do enough good" for women experiencing sexism in the workplace.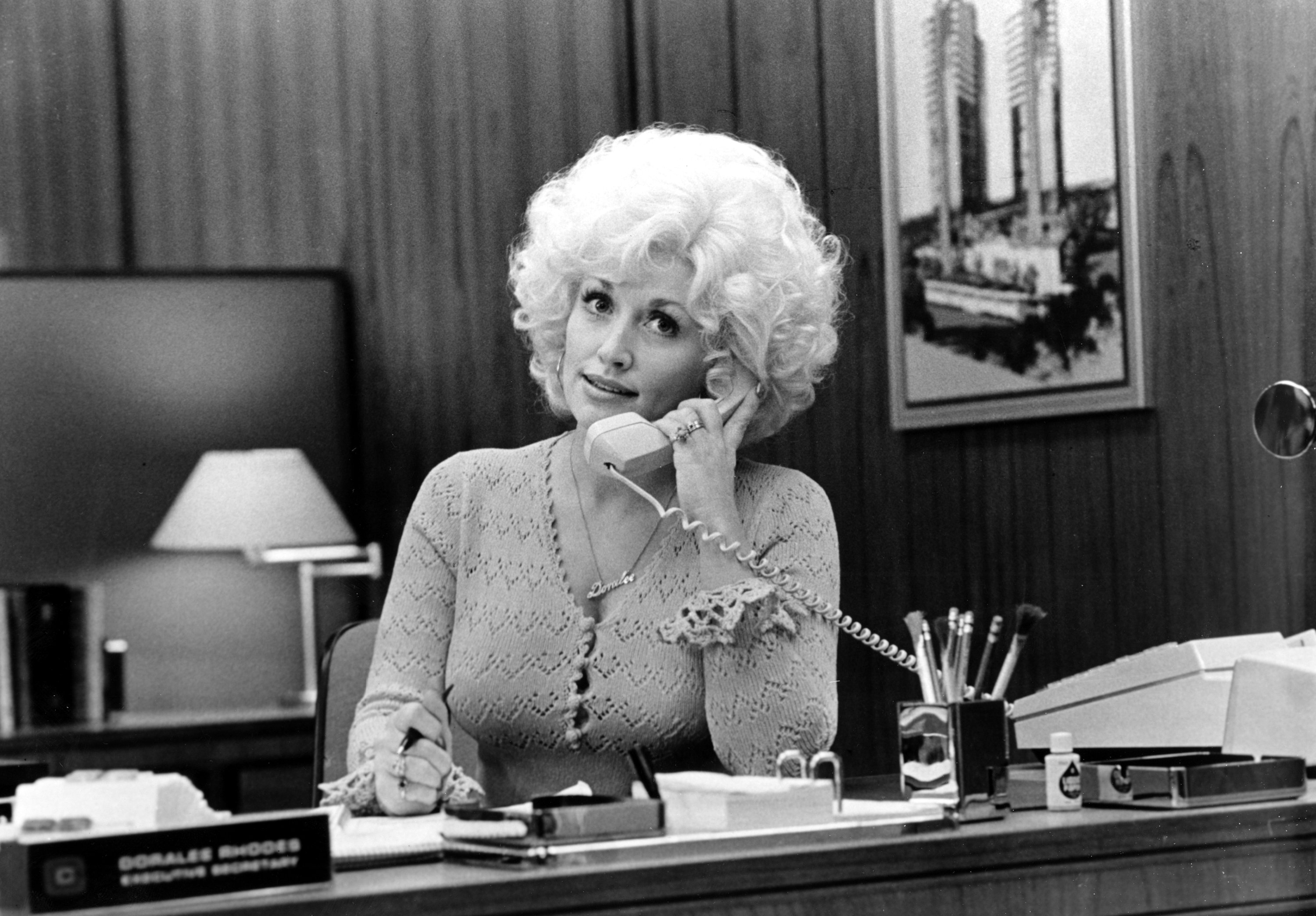 Dolly Parton had no acting experience when she was cast in '9 to 5'
When Parton was interviewed by Playboy Magazine in 1978, she spoke about a deal she was making with 20th Century Fox. Back then, she admitted she'd never "wanted to be in the movies."
"I have never done any acting at all, never thought I'd be particularly good at it," she told the magazine, according to the book Dolly on Dolly: Interviews and Encounters with Dolly Parton. "But the people at 20th Century-Fox really feel like I can be, or that I am, a natural actress."
When the studio approached Parton about acting, she was unsure, initially, because she lacked experience.
"All I said was, 'I don't know if I can or can't, but if you think I can and you want to take that chance, I'll take it with you,'" she said. "It's as simple as that. Can you imagine me bein' an actress? But a lot of people are interested. Sandy Gallin, my manager, is making a hellacious deal, but no one knows if I can do it at all."
Dolly Parton in '9 to 5'
9 to 5 was Parton's film debut in 1980. In her 2020 book, Dolly Parton, Songteller: My Life in Lyrics, she wrote about working with Fonda and Tomlin.
"Lily and Jane were very helpful," wrote Parton. "Jane is the one who got me in the movie. She was thinking, 'Dolly will get us the South.' I told her later as a joke, 'Well, I might get you some North and East and West, too,' because I had a lot of fans."
The cast and crew all kindly showed Parton the ropes.
"Jane said, 'Don't worry about acting," wrote Parton. "Just be yourself. The director will tell you what to do, and you'll learn.' Dabney Coleman [who played Mr. Hart] taught me a lot, too. He's a Texas guy, and we had a great connection. They all knew it was my first time in the movies, so they were all helpful. People are generous."
'I write about it'
When Parton was interviewed by Good Morning America co-anchor Robin Roberts for the ABC News special, "Dolly Parton: Here She Comes Again!" in 2019, she reflected on the impact 9 to 5 had as a film. Parton has always been passionate about workplace equality — both in the office and in show business — but acknowledges that we still have a long way to go.
"[That movie] did a lot of good, but evidently didn't do enough good because we're going to always have the same problems in the workplace with women and men," she said. "I still believe that women should get paid equal and should be treated with respect. I'm all about that. And like I say, I don't get out and have to preach it or march in the streets. I write about it."