Dolly Parton Once Admitted She Has a Crush on Billy Ray Cyrus
Dolly Parton is married, but she isn't afraid to dish about her celebrity crushes. She once told Billy Ray Cyrus that she had a crush on him.
Dolly Parton's decades-long marriage has never gotten in the way of her being candid about her crushes. The singer nimbly dodges most questions about rumored affairs and is honest about her celebrity crushes. At one point, she directly told her friend Billy Ray Cyrus that she had a crush on him. Here's how he responded.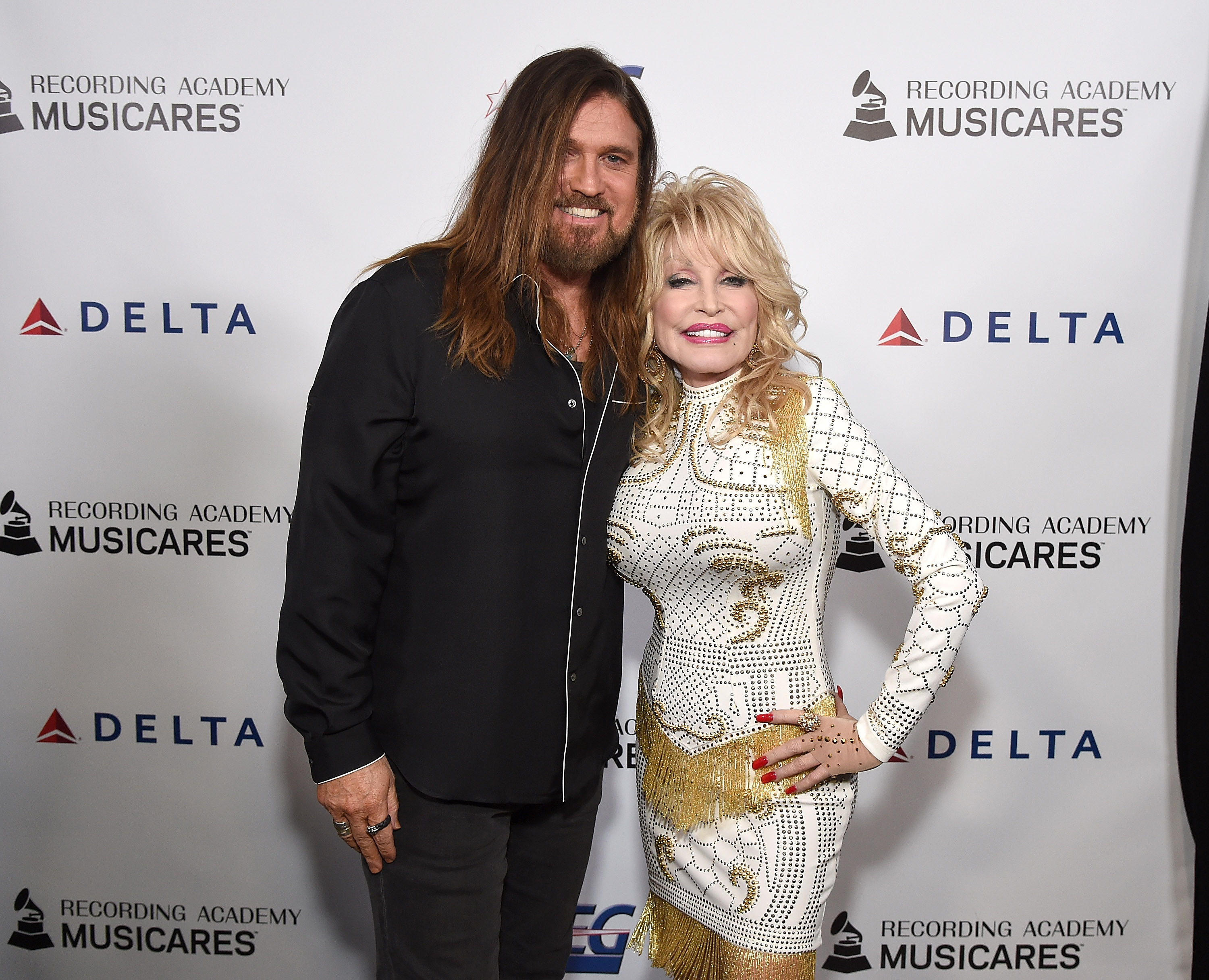 Dolly Parton grew close to Billy Ray Cyrus after collaborating with him
Not long after Cyrus rose to fame with the release of his song "Achy Breaky Heart," he began to tour with Parton. He credits Parton for his success.
"I love Dolly. I probably wouldn't be doing what I'm doing without her," he told Closer Weekly. "Keep in mind, she was there in 1992 when I went from living in my Chevy Beretta to recording my first album," Billy recalls to Closer. "Pretty soon after that, I was opening her shows! She sent a letter to my dressing room and we just bonded from that night on."
After the birth of Cyrus' daughter, Miley, Parton became her "fairy godmother."
"I've known Miley before she was even born, I rubbed on her mama's belly knowing that she was going to be kind of like my little goddaughter," Parton said on her official website. "Because Billy Ray and I had got to know each other, we performed together when he had 'Achy Breaky Heart.'"
She told him she had a crush on him
People often speculate on the nature of Parton's relationship with most of her collaborators, and Cyrus is no exception. Many wondered if the two were romantically involved while touring together.
"When I was on her tour, there was a headline that she and I were romantically involved," he explained. "My manager took me to meet her for the first time and I said, 'I'm so sorry.' Dolly looked me straight in the eyes and said, 'Honey, that s*** sells records!'"
Years later, Cyrus appeared on Today, where hosts Hoda Kotb and Jenna Bush Hager surprised him with a video message from Parton.
"Hi Billy Ray!" she said, per Outsider. "I wish I could have been there with you today, but I sure had a fun time singing a duet with you on 'Christmas Where We Are' on my new Holly Dolly Christmas album and singing with Miley, too. But of course, you know I've got a crush on you."
The shocked Cyrus blushed.
"My face is as red as this bandana," he said, gesturing to the fabric on his hat. "I'm gushing over here. I hope that doesn't show as much as what that feels."
Dolly Parton shared another of her celebrity crushes
Unfortunately for Cyrus, he isn't Parton's only crush. She admitted that she's currently infatuated with Jimmy Fallon.
"Well, I have a crush on Jimmy Fallon now, but I'm big now, I can't excuse myself on that," she joked to W Magazine. "I think he is precious. He's so funny. We get along so good, and sometimes you never know who you're going to connect with, and I've always had really good luck with late-night guys."
Despite all her talk of crushes, Parton is still happily with her husband Carl Thomas Dean.