Dolly Parton Admitted She Recorded Albums She Wasn't 'Particularly Proud of' to Move Her Career Forward
Article Highlights:
Dolly Parton's purpose in life is to be a superstar
Why she made a few albums in the '70s she didn't "particularly even like"
Dolly Parton got back to making the music she loves in 1980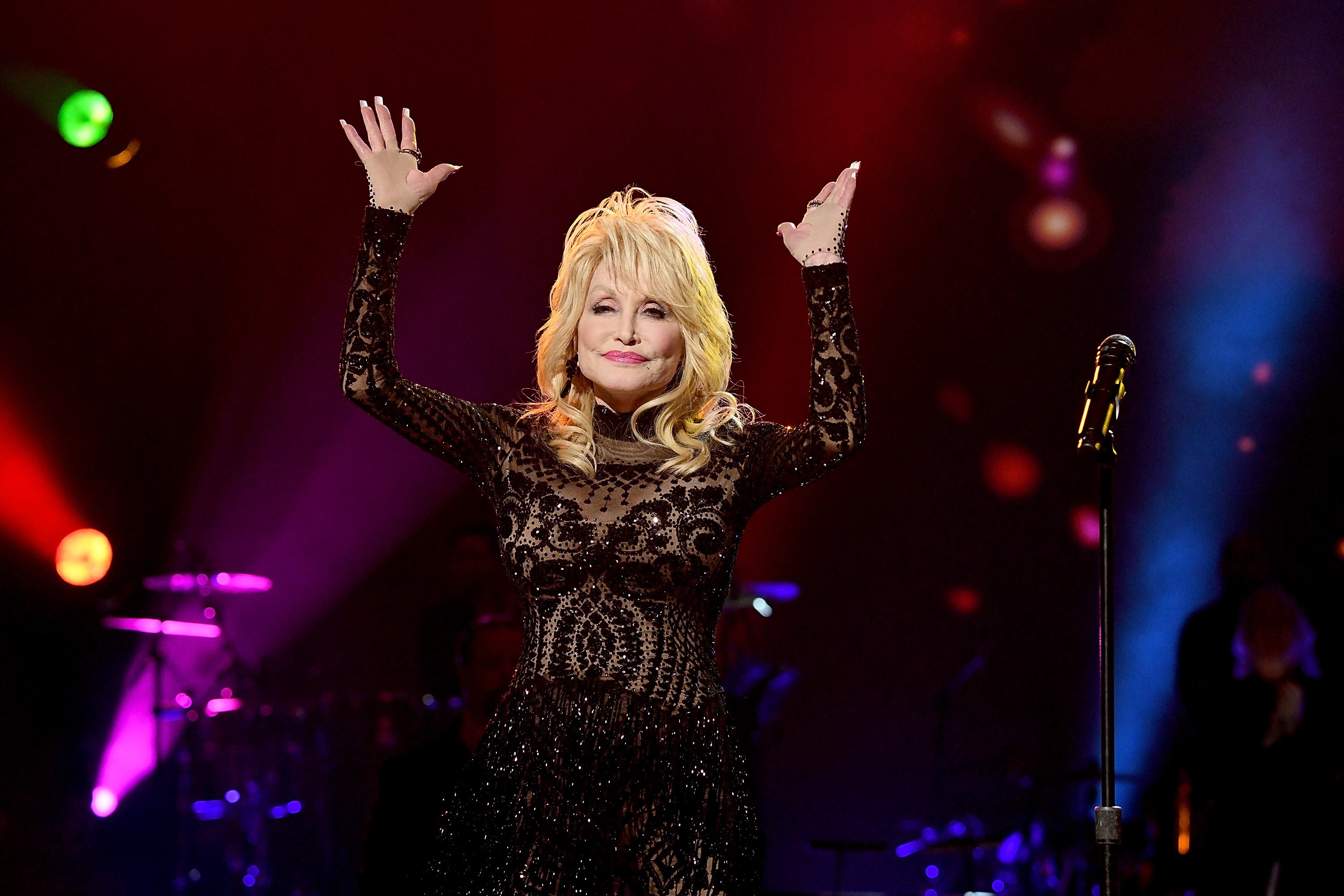 You don't get to where Dolly Parton is without making a few big, strategic career moves. From the time she was a little girl performing on the front porch to the family chickens, the Queen of Country knew she wanted to be a star. And not just any star — a superstar. So, in the late '70s, she made a few albums she wasn't proud of. But they got her to where she is today.
Dolly Parton once said her purpose in life is to be a superstar
In an interview with Rolling Stone in 1980, the "9 to 5" singer said she was "on [her] way" to achieving her goal of becoming a superstar.
"It's not just a selfish thing; I've thought a lot about it, about exactly what makes me want to do it," she said. "I've always felt like everybody was born for a reason. Everybody has a purpose. Lots of people don't ever really find it, but I was luckier than a lot of people. I was born the fourth in a family of twelve, so I was kinda independent and really didn't have a lot of things pulling at me. I was always kinda free to think, and I had the opportunity to do more than I realized for a long, long time."
So the day after graduating high school, she headed to Nashville to make her dream a reality. Before long, Parton was known as one of the big country artists in town. "But I still wasn't really selling any records," she said.
Dolly Parton recorded some albums she didn't 'particularly even like'
Since the "Jolene" singer wasn't selling as many records as she'd hoped, she decided to make some big changes.
"So after takin' all that into consideration and knowing that I had the freedom to do what I wanted, that I had the talent to back it up – and I had more personality and guts than I had talent, I guess – I just tried to figure out what things were workable and usable and tried to combine them to make something special," she said.
RELATED: Dolly Parton Says Her Song About Men Who Leave Their Wives for Younger Women Is 'Nothing but the Truth'
First, she needed new management. Next, she needed to make a few albums that appealed to more people and kept up with the times, even though she didn't like the music herself.
"I'm certainly not your greatest writer, although I feel one of my strongest talents is songwriting," she said. "And as a singer, I'm just different – I don't always hit true notes and all, but I'm a stylist. So I went all out and tried to find good management, which I did, and to record stuff that I don't particularly even like and am not even particularly proud of, other than the fact that it worked."
In 1980, the Queen of Country got back to making the music she loves
Parton's interviewer, Chet Flippo, told her: "To be frank, I didn't like your last few albums."
"To be even franker, neither did I!" Parton laughed. "But, the thing is, it got me where I wanted to be. Now you will like, you will like the next one, because I finally got myself to a point where my personality was strong enough."
RELATED: Dolly Parton Thought the Way Johnny Cash Moved Around Was 'so Sexy': 'Found out Later He Was Just Having Withdrawals'
It had been a long-time goal for Parton to have her own show in Las Vegas, Nevada. But she didn't want to pursue it until she had the kind of star power to design exactly the performance she wanted to give. Her career moves in the late 1970s helped her do just that.
"I got to the point where I could have a big deal in Vegas; I didn't want to work Vegas until I could go there as myself with good music, until I could have the power to draw people and also have enough power to say what kinda show I would do," she said.
Since then, Parton has played the strip countless times. And she's done it exactly the way she wants.