How Old Is Dolly Parton, and What Are Her Beauty Secrets?
Dolly Parton is a jill-of-all-trades. As a singer, actress, and businesswoman, this multi-talented woman is an icon. But just how old is the living legend?
Dolly Parton is a renaissance woman. Initially, she achieved success for the songs she wrote for other singers. However, in 1967, Parton took a leap of faith and debuted her first album, Hello, I'm Dolly. From there, her music career exploded. The "Jolene" singer has 25 number-one singles on Billboard's Hot Country Songs chart and became a Country Music Hall of Fame inductee in 1999. Considering her lengthy career, many fans might wonder, how old is Dolly Parton?
To Dolly Parton, age is just a number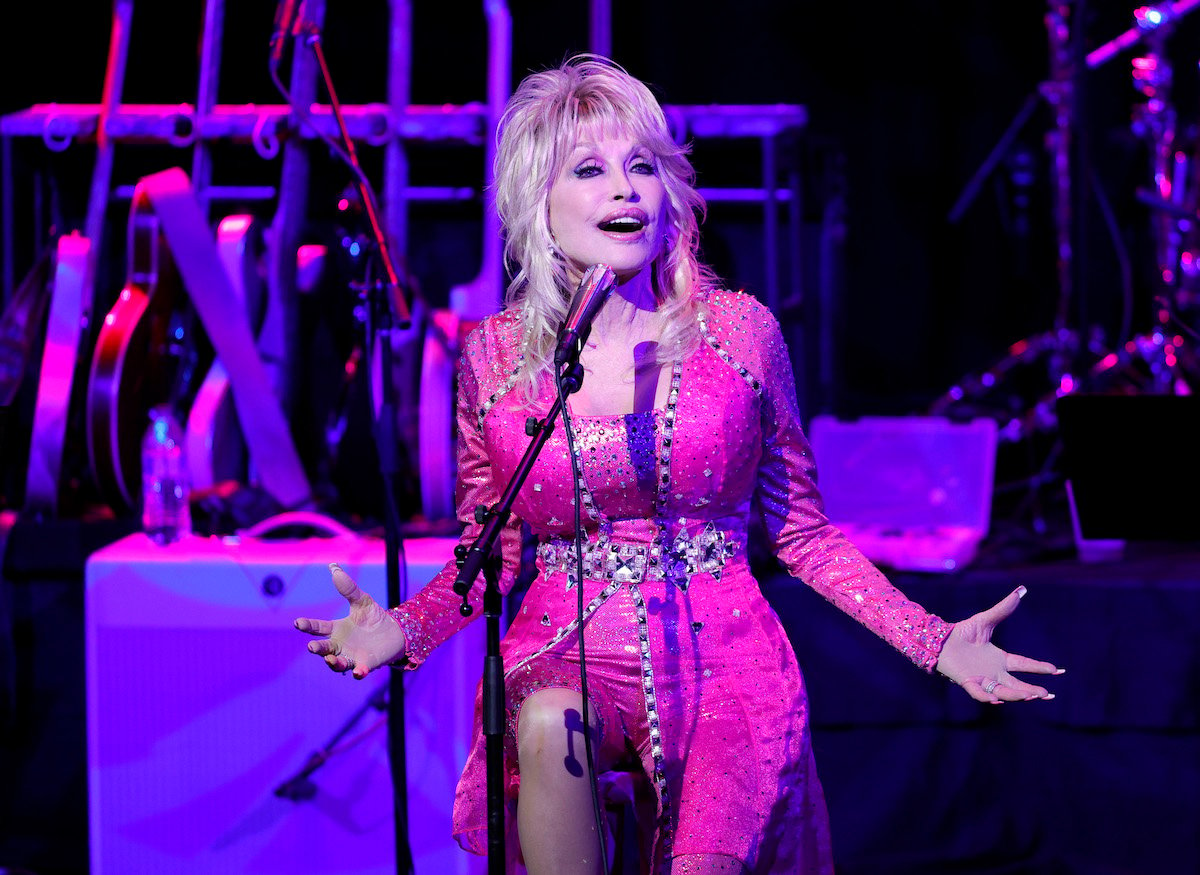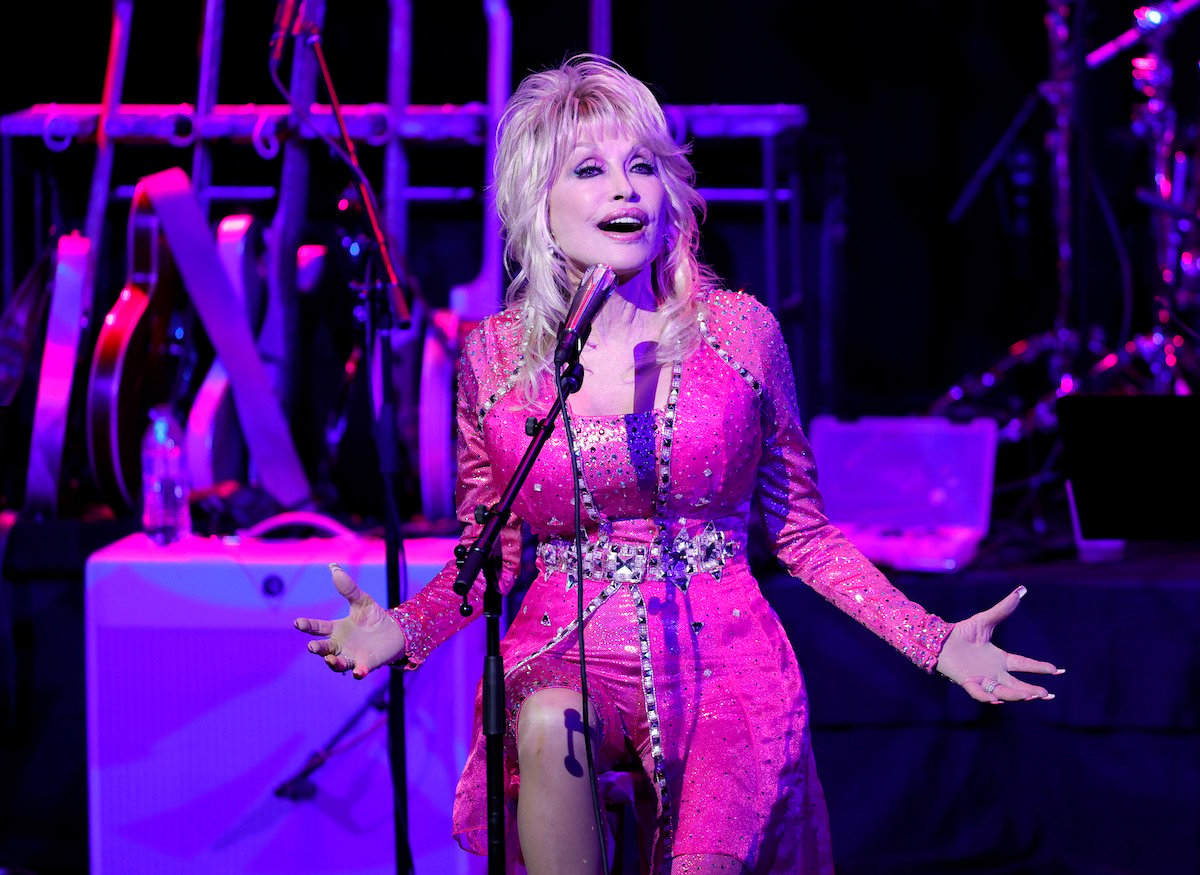 Dolly Parton has been in the limelight for over half a century, but it's still hard to believe the multitalented artist — born on Jan. 19, 1946 — is 76 years old. 
It's even difficult for the Queen of County herself to accept. In a January 2022 interview with Prevention, Parton said, "I don't feel old." Instead, she chooses to think like she's "35 all the time … No matter what the numbers say. Numbers lie."
And for all her time in the spotlight, there's scarcely been a day when a hair on Parton's head has been out of place. She admits the real reason for her seemingly flawless appearance is that she wears makeup to bed.
Dolly Parton's beauty routine is surprisingly simple
"I clean my face in the mornings. You never know if you're going to wreck the bus; you never know if you're going to be somewhere in a hotel and there's going to be a fire. So I leave my makeup on at night and clean my face in the morning," Parton confessed in a 2019 New York Times interview. 
She also credits bacon grease for her clear skin.
We can practically feel the horror of dermatologists and aestheticians everywhere, but that's just the price of Dolly Parton's beauty.
However, the music legend is more than a pretty face. She's a jill-of-all-trades and a philanthropist.
The entertainer segued from singing to acting
After achieving massive success in the music industry, the country star explored other entertainment areas. The "9 to 5" singer began a successful acting career, appearing in the 1980 movie of the same name with Jane Fonda and Lily Tomlin. 
Parton also starred in the musical comedy The Best Little Whorehouse in Texas, for which she earned a Golden Globe for Best Actress. In addition, she appeared in Steel Magnolias and Joyful Noise and even guest-starred on the Disney TV show Hannah Montana alongside her real-life goddaughter, Miley Cyrus. 
With her impressive singing and acting chops, it's no wonder Dolly Parton is one of a select few to earn at least one Emmy, Grammy, Oscar, and Tony nomination.
She also opened a theme park, Dollywood
Outside of her work in showbiz, Dolly Parton is a shrewd businesswoman. One of her most successful ventures is Dollywood, which opened in 1986. She co-owns the theme park nestled in the Great Smoky Mountains. Parton recently expanded Dollywood to include Wildwood Grove, also located in the singer's hometown of Pigeon Forge in Tennessee.
In another interview with The New York Times, the country singer opened up about why investing in her home state rather than other places in the world is important to her. 
"I think you should be able to be proud of where you're from," the "I Will Always Love You" singer-songwriter told The Times in 2019. "I didn't leave here to get away from my people. I wanted to do other things, I wanted to go see the world, but I was always proud to be a country girl." 
Dolly Parton's net worth allows her to give back
Though Dollywood was a smart business decision for the singer, Dolly Parton's net worth — an estimated $350 million to $650 million — allows her to give back to the community. 
She explained to The New York Times how the Dollywood expansion would positively affect the area where she grew up. 
"I knew this would be a wonderful business venture, but I also knew it would really bring a lot of joy and happiness and a lot of jobs, too. That was important to me. Growing up poor, I know how important it is to make a living. And take pride in it," she said proudly.
Beyond the theme park, Parton founded the Dollywood Foundation in 1988. The nonprofit awards scholarships to high school students in and around Parton's hometown. 
According to Billboard, the singer also supports the Black and LGBTQ communities and causes such as childhood diabetes. In addition, Dolly Parton's net worth has allowed her to give money to local hospitals, telethons, and benefit concerts to help Tennessee communities. And at the onset of the COVID-19 pandemic in April 2020, she donated $1 million to coronavirus research. 
So, beneath her flawless makeup, perfectly coiffed hair, and embellished finery, Dolly Parton proves beauty lies within.