Dolly Parton Almost Caused a Car Crash When She Flashed Her Friends
Dolly Parton ain't no chicken.
In an interview with Rolling Stone in 1980, the Queen of Country was asked about the most outrageous thing she'd ever done. Initially, she had to think — "Boy, that could be a number of things… a lot of this stuff I can't hardly tell you about." But, eventually, she landed on a story about her and her friend Judy Ogle trying to top each other in a game of strip chicken.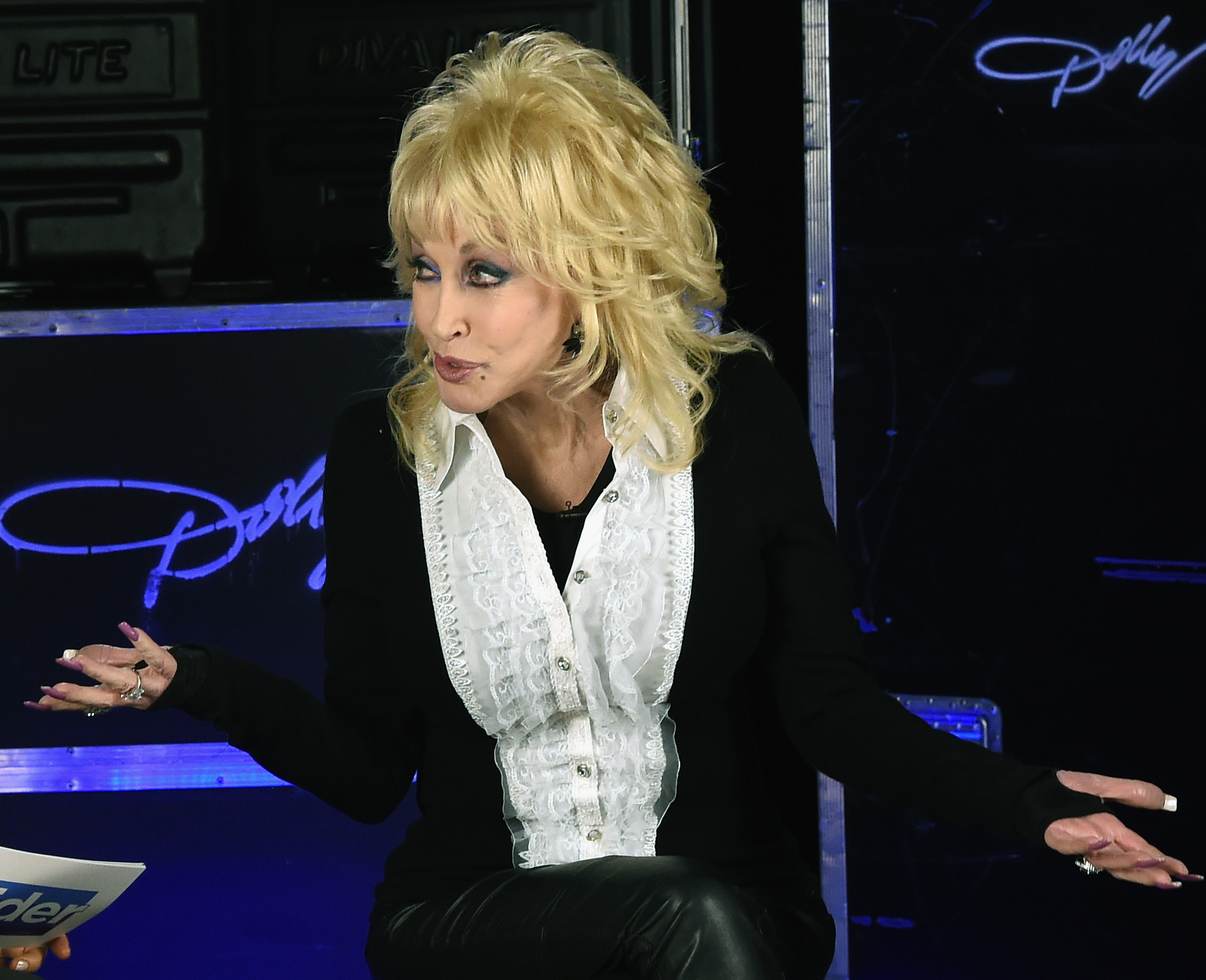 Dolly Parton and Judy Ogle started the night with a few margaritas
"I have a real stubborn, mischievous streak," Parton told Rolling Stone. "And I have a girlfriend, Judy, who thinks she is just as stubborn and as mischievous, but she backs down a little easier than I do."
It all started after Parton and Ogle went out to dinner at Lucy's El Adobe restaurant after a day of shooting 9 to 5, where the two indulged in a couple of margaritas. The girls got into separate cars — Ogle with two of her friends in one and Parton with Gregg Perry, her keyboardist and producer, in the other.
"Well, Judy started doin' silly little things – they started givin' me the finger or something," said Parton. "Then it got to where we were trying to top each other. Judy thought she was gonna flash me; she started unbuttoning her blouse. Anyhow, I just pulled up my shirt and I flashed them with one of them. Well, they just about wrecked; they just about died because they thought it was so funny. So anyhow, they did something else, and the next time around, I mooned them!"
Dolly Parton had to top Judy Ogle
Parton knew her friend Ogle would be cooking up something that would take the game to the next level.
"So I thought, 'I must take off all my clothes,'" said Parton. "And I thought, 'Well, now how can I?' Because this next stop we were gonna make was a stop sign going toward the Bel Air Hotel. So I said, 'Gregg, I'm gonna ask you to do something that I don't think anybody should ever ask another person to do. I'm gonna take all my clothes off – I have to – but you can't look. You've got to look straight down the road!'"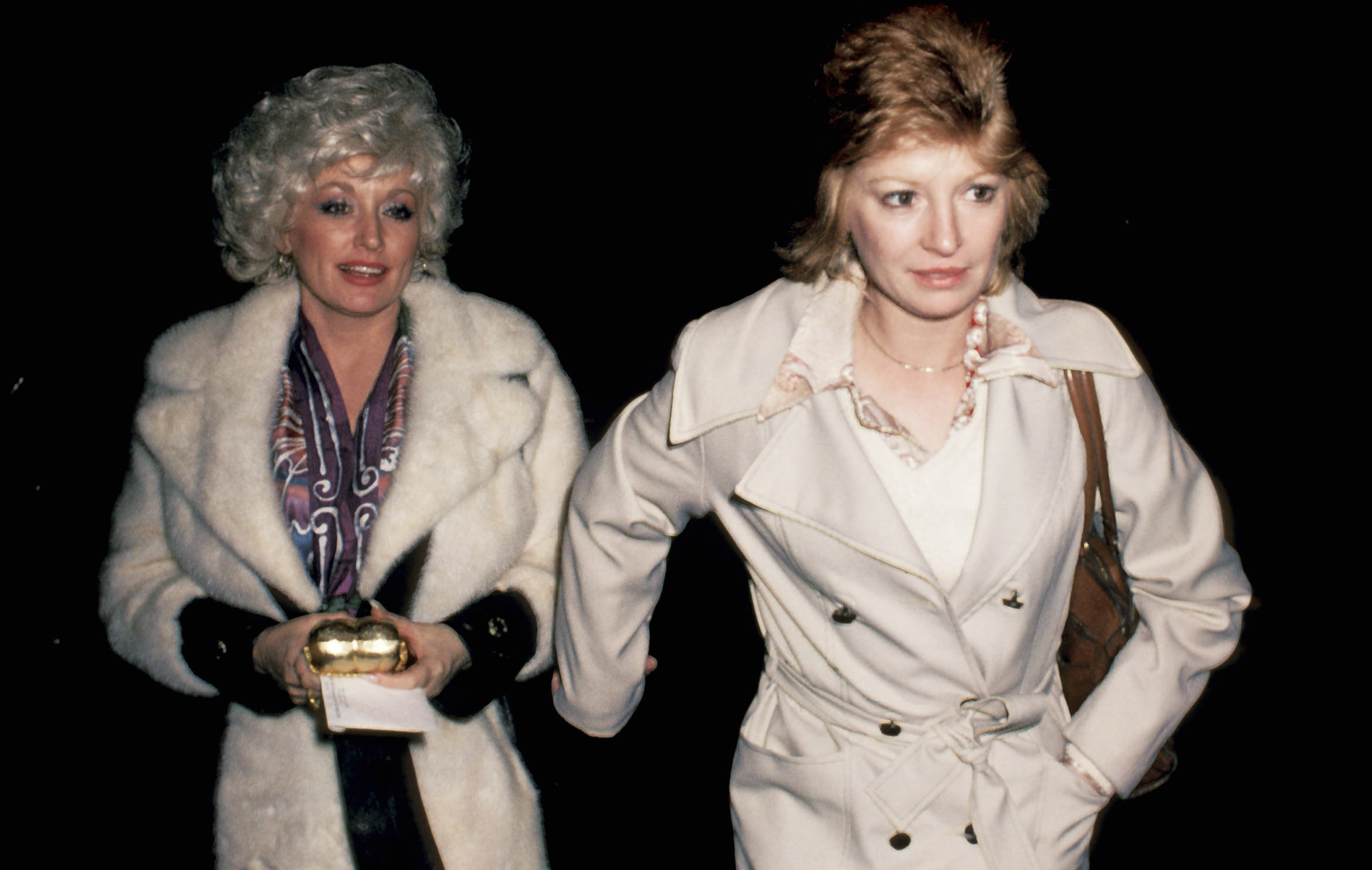 RELATED: Dolly Parton Thought the Way Johnny Cash Moved Around Was 'so Sexy': 'Found out Later He Was Just Having Withdrawals'
He thought Parton was kidding but she assured him she wasn't.
"I was getting upset 'cause I had to get this done real fast," she said. "I just had to do this, because I knew that Judy was gonna get out in her panty hose or something."
The Queen of Country walked around the car naked
Parton got to business in her friend's car while he kept his eyes on the road.
"And I tell you, I had 'em peeled off," said the "Jolene" singer. "I had my clothes layin' on the side and I was just threatening Gregg at all times. All I could think of, mainly, was that stop sign, because I knew Judy was gonna get out in her panty hose or something. I knew she was gonna think she had really done something. When we stopped, I saw the door scramblin' open, and they were letting Judy out. She took off her pants, so she was gonna come out in her panty hose as if that was some big deal."
After Ogle paraded around her dare, Parton got out of Perry's car.
RELATED: Dolly Parton Admitted She Recorded Albums She Wasn't 'Particularly Proud of' to Move Her Career Forward
"So I waited, then I just casually got out," she said. "I opened up the door and I started walkin' around the car in the moonlight. Here I was, just Snow White – you know how fair my skin is. There I was, and I tell you, I thought the girls were absolutely goin' to die. I just did it real casual, and then I just flew back in the car."
And then the act was over.
"It was like I was immediately exposed!" she said. "It was like nothing had mattered until then. Then all of a sudden I realized I was naked. I was so embarrassed, but feelin' so proud that I had done it – that's the kinda stuff I'll do."
Let this be a lesson — if you ever think you can beat the "Dumb Blonde" singer in a game of chicken, you can't.
"Sometimes one of the great thrills is just to go ahead and do something nobody would expect me to do," said Parton.