Dolly Parton Once Said She 'Was Amazed at How Little Talent There Is Among the Writers of Hollywood'
Article Highlights:
How Dolly Parton started her film career
The Queen of Country was disappointed in what Hollywood script writers offered her
Dolly Parton on her first-ever film role in 9 to 5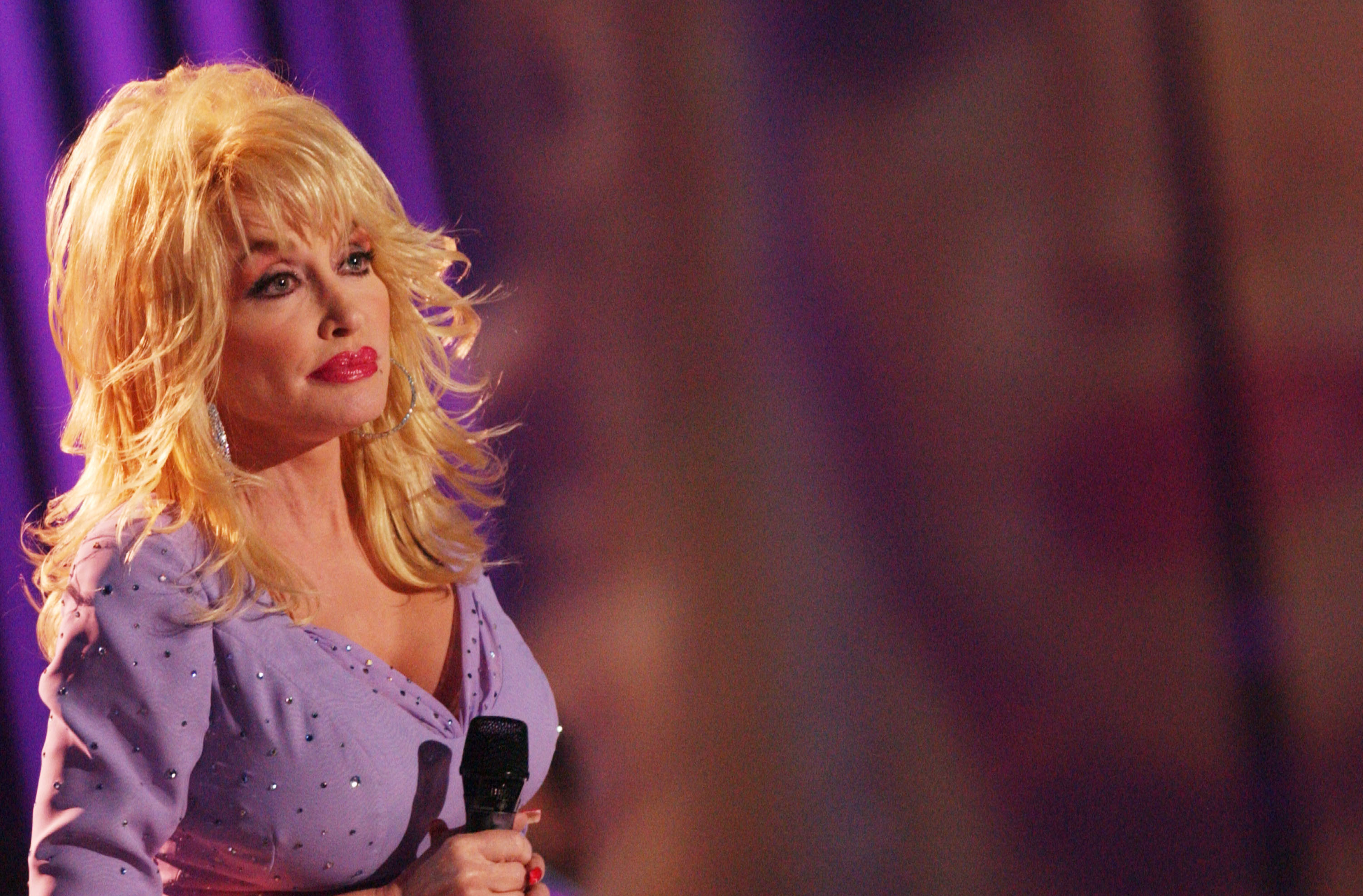 9 to 5 was the first film Dolly Parton was ever in. But it was not, by a long shot, the first script she'd read. Before the Queen of Country played the role of Doralee Rhodes, many other film teams approached her about starring in their projects. But she didn't like any of them.
Dolly Parton 'never wanted to be in movies'
When Parton was interviewed by Playboy Magazine in 1978, she spoke about branching out into acting. She said she was getting approached to star in films.
"I never wanted to be in the movies," she said. "I have never done any acting at all, never thought I'd be particularly good at it. But the people at 20th Century Fox really feel like I can be, or that I am, a natural actress. When they approached me, all I said was, 'I don't know if I can or can't, but if you think I can and you want to take that chance, I'll take it with you.' It's as simple as that. Can you imagine me bein' an actress? But a lot of people are interested. Sandy Gallin, my manager, is making a hellacious deal, but no one knows if I can do it at all."
RELATED: Dolly Parton Admitted She Recorded Albums She Wasn't 'Particularly Proud of' to Move Her Career Forward
A couple of years later in an interview with Rolling Stone, Parton repeated that she "never really had a big desire to be in the movies" but she knew that if she became as big a music star as she wanted, "the movies and all that stuff would eventually come." That year, she starred in 9 to 5.
'9 to 5' was not the first film Dolly Parton was offered
Parton told Rolling Stone that 9 to 5 "was not the first movie I was offered; it was the first one I accepted." And she was picky for good reason. The "Dumb Blonde" singer wanted her first film to be of a certain quality.
"If one I were to do on my own flopped, it would have been Dolly Parton's flop," she said. "That was why I was so picky – I hadn't found a script I thought was good enough. I was amazed at how little talent there is among the writers of Hollywood. But Nine to Five fascinated me, and I knew instantly that I should do it – I knew that it was a career move. And it fell together really well."
The Queen of Country learned a lot starring in her first film, '9 to 5'
Parton went into 9 to 5 completely green. She'd never done any acting — had never even taken a lesson. But everyone on set was eager to show the singer the ropes. To prepare, Parton memorized the entire script.
"It was so funny, 'cause I didn't know exactly what the movies were all about; I just knew that I would do it as good as anybody else," she said. "I just assumed they would start in the front and follow the story to keep up the excitement, so I memorized the whole script: my part, Lily [Tomlin]'s part, Jane [Fonda]'s part, every part. But it really worked out great. I got a kick later when I saw how few lines they do a day and how they shoot out of sequence."
RELATED: Dolly Parton Thought the Way Johnny Cash Moved Around Was 'so Sexy': 'Found out Later He Was Just Having Withdrawals'
"And it's funny how everybody gets into character," Parton continued. "I've never had an acting lesson in my life. A lot of people probably say I should have, but I didn't feel that what I played was phony."
Thankfully for Parton, Doralee was just like her.
"I was lucky in the respect that they had written it according to my personality; I carry a gun, and she carries a gun in the picture," she said. "She was really just me as a secretary, so I played it like that."