Dolly Parton and Willie Nelson's Loving Friendship – Was It Ever More?
Superstars Dolly Parton and Willie Nelson are two of the most legendary icons in country music. But they've also been friends for a long time. That might have led some fans to wonder if the two stars were ever involved in more than friendship and making music.
As it turns out, Parton already answered that question. What did the "Dumb Blonde" singer have to say about whether the two ever "had a thing going" in all their years as friends?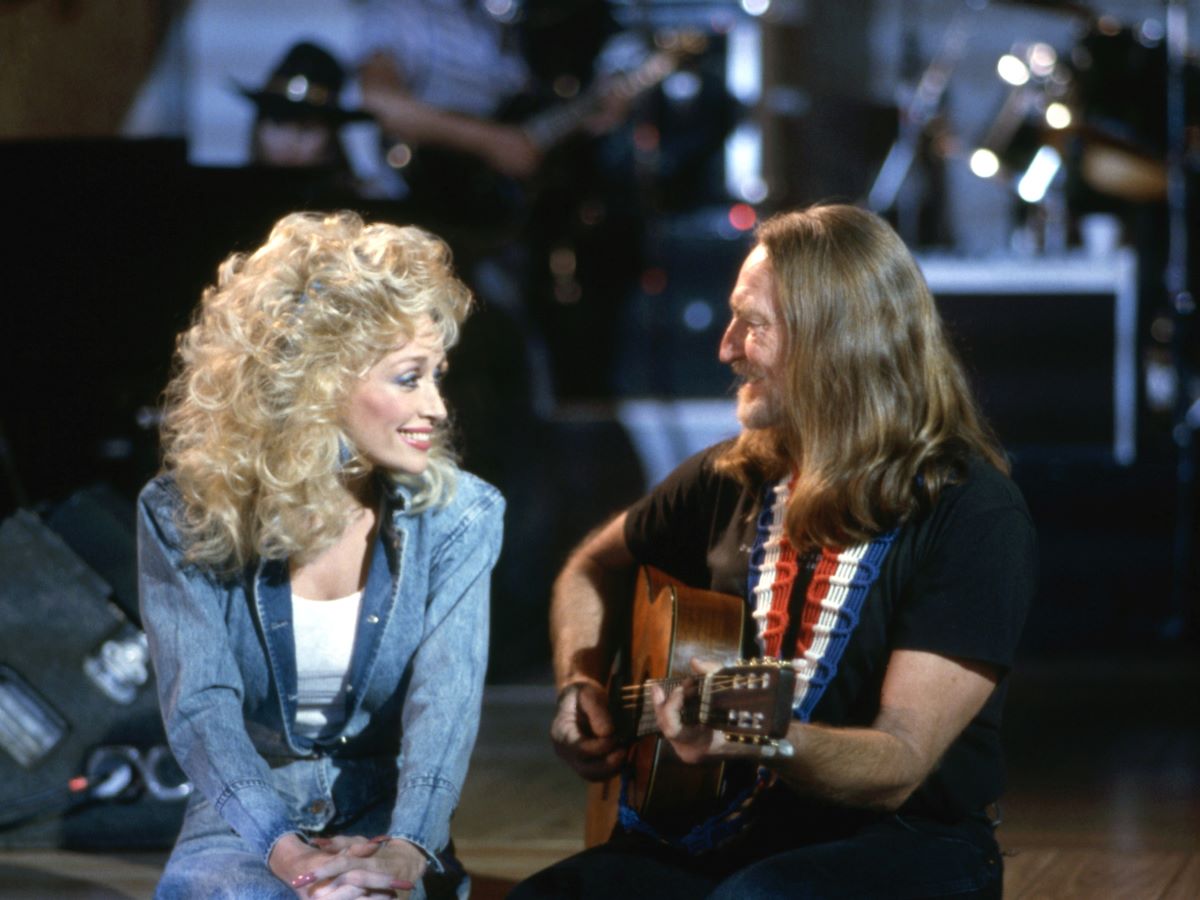 Dolly Parton and Willie Nelson 'came to town about the same time'
With both Parton and Nelson being highly celebrated figures in country music and pop culture for a remarkable amount of time, the two have obviously crossed paths. More than that, they've been friends for more than 50 years.
According to CMT, Parton once told reporters in Nashville, "Willie and I came to town about the same time," which was around 1965. She said they "used to hang out a lot together" in those early days – and write songs with other young country music stars. But her bond with Nelson seemed different. She noted, "Willie and I are so similar."
Parton summed their friendship up nicely by saying, "I've known him all the days I've been in Nashville, and I just love him."
That's such a long time to be friends and occasional collaborators. But have the two ever been more than that?
Dolly Parton never had a 'thing going' with Willie Nelson, but said, 'It's a wonder'
While Parton once said, "I was one of the girls [Nelson] loved," she also said the two were never romantic. She made the comments while she was talking about making music with him, according to CMT.
She said, "He was doing his album, All the Girls [I've] Loved Before or Made Love To," and clarified, "I was one of the girls he loved."
But Parton made it clear they were never more than friends. She explained, "We never had a thing going. It's a wonder, though."
So, maybe nothing romantic ever came out of their friendship – but some great collaborations did.
Dolly Parton: 'One of my very favorites is Willie Nelson'
It seems like the root of their relationship is a mutual love for country music and a shared appreciation for one another's talent. According to Time Life, Parton once gushed about Nelson, "I loved everything [Nelson] did and I thought he's such a stylist anyway."
"One of my very favorites is Willie Nelson," she said. The "Down From Dover" singer eventually added, "Nobody can sing like Willie."
That's a lot of high praise from a legendary icon like Parton! And the two apparently love working together so much, they joined up again in 2020. They recorded "Pretty Paper" — a song originally written by Nelson in the '60s. The song was included on Parton's album A Holly Dolly Christmas.
So, while the two may not have ever been romantic, the love is clearly real between them.
RELATED: Did Living Legends Dolly Parton and Reba McEntire Fight Over Late Friend Kenny Rogers?