Dolly Parton Once Answered if 'Dolly' Is Really Her Name
Article Highlights:
Dolly Parton's real birth name
If the Queen of Country changed her name when she married Carl Dean
What she and Dean call each other at home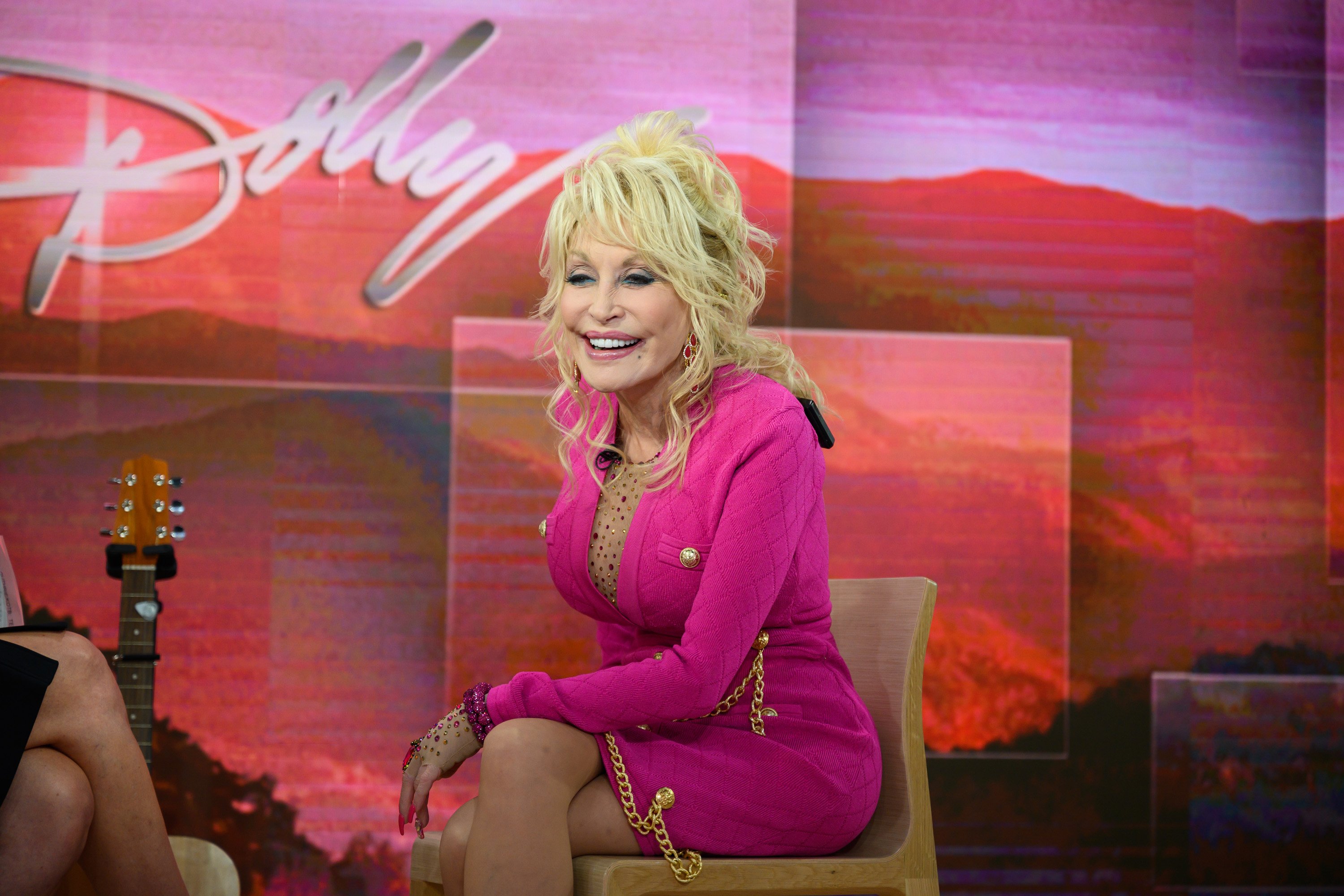 A rose by any other name would smell as sweet. But what if a person's name just suits them? Take for instance Dolly Parton. It's hard to imaging the country superstar going by any other title. But when the "Dumb Blonde" singer was coming up, she often got the question, "Is your name really Dolly?" Here's the truth.
Is the country singer's real first name 'Dolly'?
Yes, it is. Parton was born to Robert Lee Parton Sr. and Avie Lee Caroline Owens as Dolly Rebecca Parton. Because "Dolly" isn't the most common name, people often thought it was a stage name. But it's not. Parton says her mother must have known she'd become a star.
"A lot of people ask me if Dolly's my real name," she told Ralph Emery on his radio show in 1981. "They think it's a show name, but I guess my mama knew I was gonna wanna be a star, so she just named me Dolly to start with."
Dolly Parton technically changed her last name when she married Carl Dean
The "Jolene" singer was "Dolly Parton" legally until she married her husband of 55 years, Carl Dean. Leading up to their wedding, Parton's record label had warned her not to get married because it could ruin her career. So she got married in secret and just kept referring her herself as Parton in public.
"My passport is Dolly Parton Dean," she told The Guardian in 2014. "I sign a lot of my contracts Dean. I didn't change names [publicly] because I already had a record deal. It made no sense. He never asked me to."
Parton went on to say that her two different names allow her to have two different identities: Home Dolly and Work Dolly, both of which are equally her.
"At home, to me, I'm Dolly Dean," she said. "But then I'm also Dolly Parton. I'm Dolly Parton Dean. I'm myself!"
"Anyway, if I had chosen the name Dolly Dean… I'd have been Double D. Again!" she added.
What Carl Dean calls his wife at home
Dean and Parton have never called each other by their first names. They feel it's too formal.
"Carl and I have never called each other by our first names," she wrote in her 2020 book, Songteller: My Life in Lyrics. "Never have, never will. It just seems so impersonal to us to do that."
So what do they call each other?
"We call each other all kinds of pet names," she wrote. "He calls me 'Kid,' and I call him 'Dad.'"