Dolly Parton Ate This Ferocious Food Growing Up
Since becoming an across-the-board celebrity, Dolly Parton has dabbled in just about everything. The country star helped in the development of the coronavirus (COVID-19) vaccine, developed a perfume, and won an Emmy. She's also published a cookbook to share some of her favorite recipes. One meal fans won't be able to find in the book is one of the more unique ones from her youth: bear. Parton once explained why her family ate this surprising meal.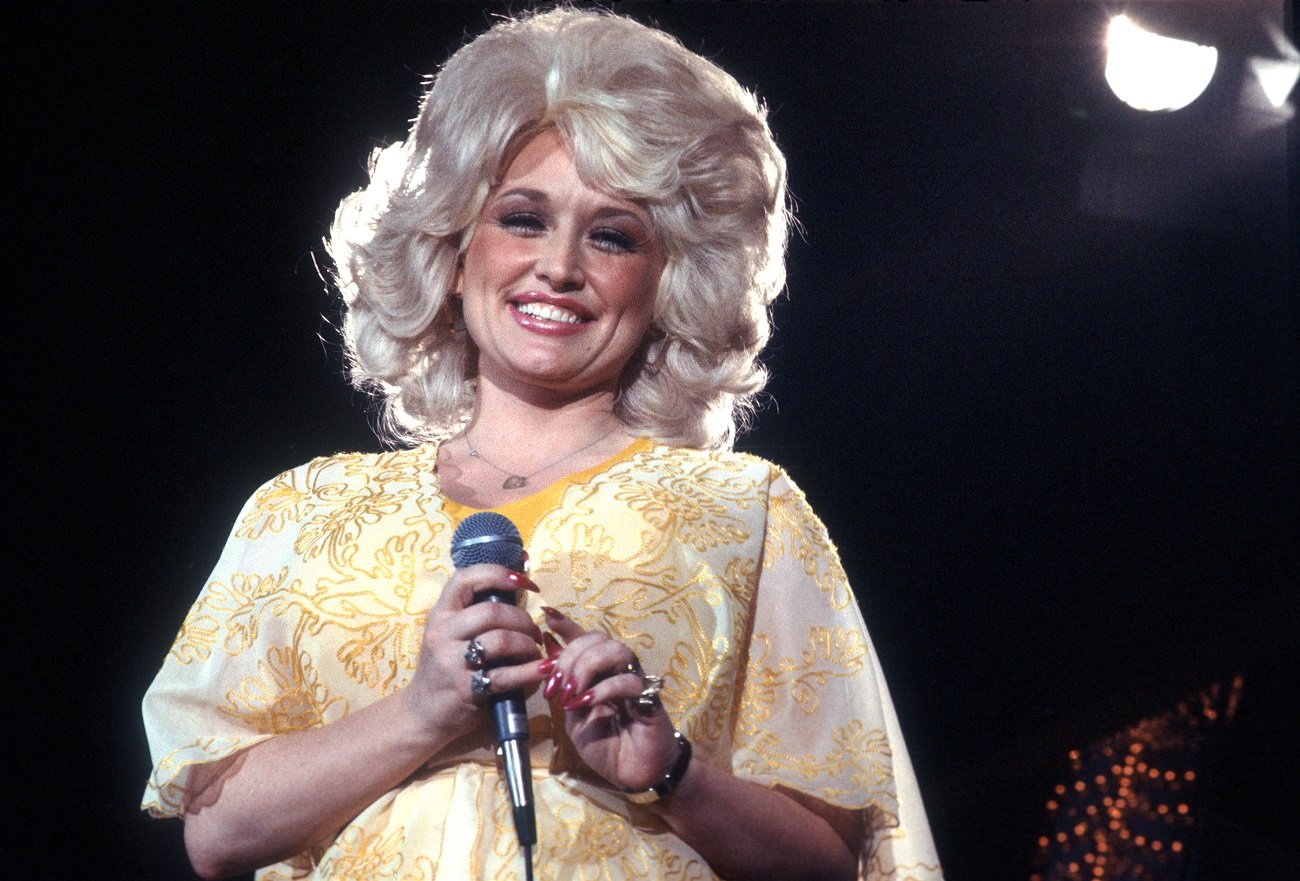 Dolly Parton grew up in rural Tennessee
Parton was born in 1946 in Locust Ridge, Tennessee. Her Smoky Mountain home had no running water or electricity, and the 14-person family shared just two rooms. The situation — both their poverty and remote location — required them to make the most of what they had.
For the Parton children, this meant sharing beds and bathing in the nearby river. In the winter, they'd clean themselves with a pan of water in the house. They also didn't have toilet paper, instead using newspaper when their aunt brought it from Knoxville. 
She had a unique childhood diet
The family's make-do attitude also extended to their diet. According to Parton, they typically ate what they were able to get near their home. The closeby river meant they ate a lot of frog legs, river fish, and catfish, which she said was "almost always fried."
She also ate a good deal of stone soup. Parton told the Hallmark Channel that her mom would send the kids out in the yard to pick the best rocks. If she determined that one child needed more care or support that day, they'd get to put their stone in the pot of soup. 
"We all felt like we were helping feed our family for the day," Parton explained. 
Outside of these foods, Parton's family also ate some surprising meats. The largest of these, by far, were bears.
"In the Smoky Mountain National Park there were a lot of migrating bears," she told The New York Times. "My father and my uncles were big bear hunters, and they had bear dogs. We ate a lot of bear, rabbit, squirrel, and groundhog. See, we were country people, and when you grow up in the mountains you grow up eating whatever's running around."
Some of Dolly Parton's favorite foods are linked to her Southern roots
Though she likely doesn't eat much bear anymore, some of Parton's favorite foods are Southern cooking classics. When entertaining guests, she has a go-to meal: roast pork, green beans, turnip greens, and fried okra.
"I love roast pork, especially the fatty part," she explained. "I can't help it. The greasier the food, the better."
She also loves biscuits and gravy for breakfast, though she admits she can't eat too much indulgent food anymore.
"This morning I made breakfast for my husband and me," she told RuPaul for Marie Claire. "I made some sausage patties, and I baked some biscuits, and I made some milk gravy. He likes that once in a while. Now, I can't eat like that all the time, but I enjoy eating it when I do."
These recipes and more are included in her cookbook Dolly's Dixie Fixin's: Love, Laughter, and Lots of Good Food.