Why Dolly Parton's Band Had Such High Turnover in the 1970s
Dolly Parton's music has changed through the years, particularly in the '70s and '80s when she branched out from country into more pop and rock. Along the way, the "Light of a Clear Blue Morning" singer has played with a variety of different people. Here's a look at Parton's various dynamics with her bands, and why she had such high turnover during the 1970s.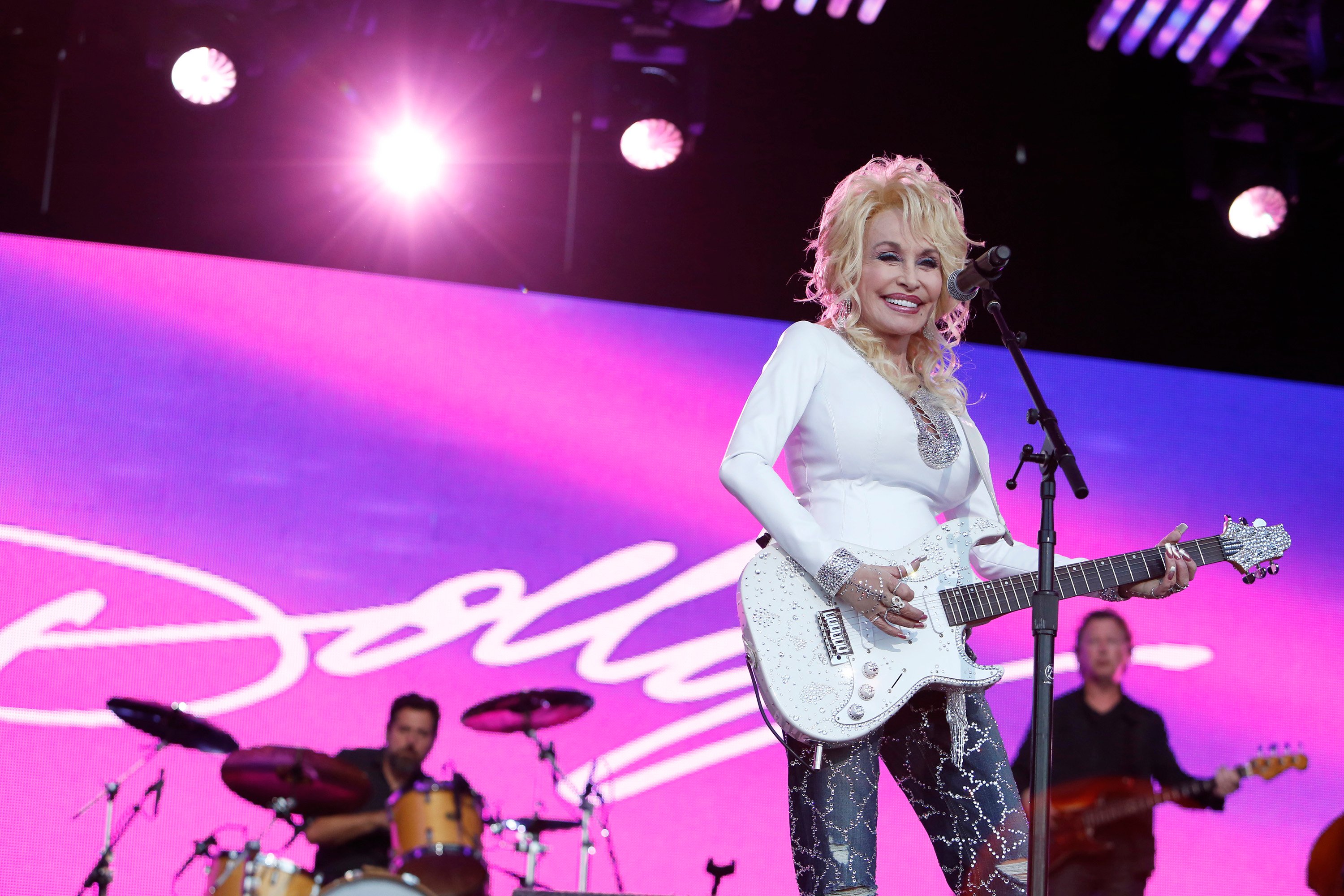 Dolly Parton played with 'well-mannered men and women in their 20s'
When Parton was featured by Rolling Stone in 1977, writer Chet Flippo noted the vibe of the "9 to 5" singer's band on the tour bus before playing a show.
"Her musicians and backup singers are orderly, too; what one would call well-mannered men and women in their 20s," he wrote, as recorded in the book Dolly on Dolly. "They are sitting in the lounge area of the bus listening to a Lou Rawls tape. They unanimously praise Dolly as the finest person in the world to work for."
Why Dolly Parton went through lots of band members in the late '70s
Flippo also noted Parton's "considerable turnover" in band members. She was looking for the perfect combination of both "competent and compatible." When it became clear that a person didn't fit the bill, Parton wasn't afraid to get rid of them.
"There was the time she took the band out for dinner after her London show," wrote Flippo. "I was at a table with Dolly and Gregg Perry, her piano player. Perry does not drink and one of the other musicians started razzing him about that. No one said anything, but Dolly's expression changed. When I caught up with her in Connecticut, the offender was no longer with her."
"I'm gonna have to make changes musically," said Parton at the time. "I love everybody in my group, but I don't have the right group yet. I'm willing to sacrifice to get the right group. I cannot let friendship or nothin' enter into it. But it's not a matter of whether they can pick or not; it's a matter that it's not the right combination."
The Queen of Country's Travelin' Family Band
Before Parton started playing with Gypsy Fever Band, she played with members of her family (the Travelin' Family Band). But Parton wasn't happy with the quality of her shows and decided to shake things up. In an interview with Playboy Magazine back in 1978, she said the press' coverage of her shake-up caused "a lot of hurt."
"[The press] made it sound like I had fired my family," she said. "I did not fire my family. I had brothers and sisters and cousins in my group and I was really havin' to go through things I shouldn't have—poor lighting, poor sound, poor management, poor everything. I just decided I was goin' to quit for a few days, just stop everything and do some thinkin'. Because I won't let somethin' run me to a psychiatrist or to a doctor; I can take care of my own things, me and the Lord can talk it over."
At the end of the day, the Queen of Country cares about quality. You don't get a sound and performance like a Dolly Parton show without being picky about who's in the band.