Dolly Parton's Beauty Secret Is Simple and Cheap—'I Don't Buy for Fame'
Dolly Parton recently revealed her beauty secret.
Dolly Parton may be best known for her music, her acting roles, and her philanthropy. She is an award-winning country music star and has been since her first album, Hello, I'm Dolly, was released in 1967. She has also had a few popular acting roles, such as Doralee Rhodes in 9 to 5.
Even though she has been in entertainment for so many years, many fans wouldn't believe it because of how well Parton takes care of her skin. It's no surprise that entertainers have to keep that youthful glow, but many may be interested to know that Parton doesn't spend a lot of money or use fancy treatments to get the job done.
Dolly Parton is an award-winning singer, songwriter, and actor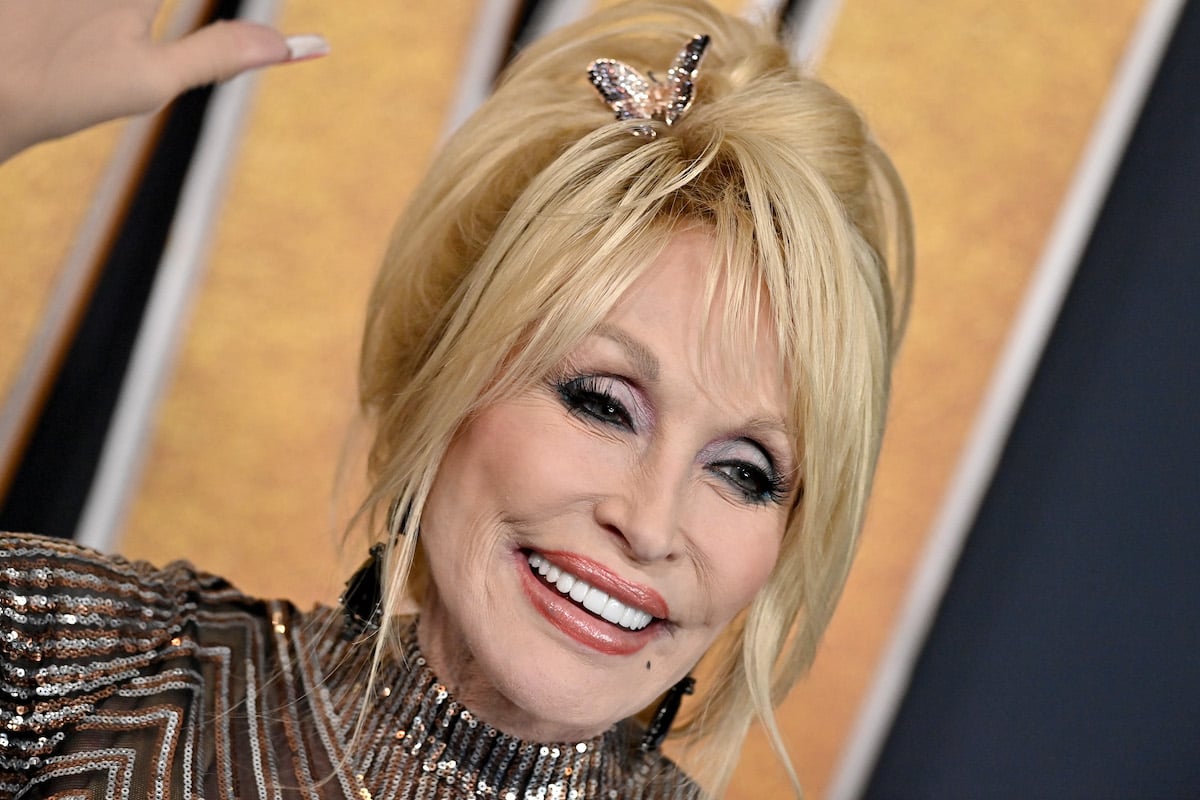 Parton started her career in entertainment through her country and western sound. Today, she has sold more than 100 million records spanning both country and pop, with her solo career as well as her famous duets, such as "Islands in the Stream" with Kenny Rogers. She had eleven Grammy Awards and more than 50 Grammy nominations. She has also dabbled in acting, starring in the movie 9 to 5 which featured her hit single of the same name.
Outside of her work, Parton is a philanthropist, focusing much of her good works on the people in the area where she grew up. She has a distinct focus on literacy, creating Dolly Parton's Imagination Library which provides free books for children. She has also pledged money to help build a hospital in Sevierville with funds from her Dollywood Foundation, funded in part from the profits of her Dollywood theme park.
Fans may be surprised about Parton's beauty routine
No one is surprised that Parton has a beauty routine that she sticks to, however, fans may be surprised at the products that she uses to keep her skin looking beautiful. According to an interview with Insider, Parton says, ""I don't do any big rituals with my skin or anything, and I don't think you have to pay a ton of money to have good products. Most of the products that cost less are just as good, and sometimes better than the ones that cost a fortune." 
"I don't buy for fame," she added. "I just buy the ones that work for me." 
Parton also talks about the fact that she is an early riser—a very early riser, often waking up at 3 a.m. She attributes this habit to her father, Robert Lee Parton, who was also an early riser when she was a child. Although she may get a little less sleep than the average person, no one could tell it when they looked at her face.
Dolly Parton makes it a point to not tan
When it comes to skincare, one of the biggest steps that Parton takes to keep her skin looking young is that she never sunbathes—now or when she was younger. According to an article on Insider, Parton says, "I never got out in the sun. I don't have a lot of the same problems that women my age do 'cause I never baked myself in the sun. I would've if I'd been able to tan but I couldn't, so now I'm glad!"
Parton seems to have been ahead of the game, since the American Academy of Dermatology recommends limiting sun exposure and wearing protective clothing while in the sun to help prevent skin damage and related diseases, such as skin cancer. Young people today can take this one simple step like Parton to keep their skin looking great, too.