Dolly Parton Got in 'Big Trouble' for Bleaching Her Sandy Blonde Hair
There's no shortage of things that make up Dolly Parton's signature style. However, her hair is undoubtedly the focal point of her unique look. For decades, Parton has sported massive platinum blonde wigs. In fact, some of the wigs are so big that they make the "I Will Always Love You" singer appear much taller than her true height of 5 feet. Furthermore, because of Parton's penchant for wearing wigs, curious fans are always speculating about her natural hair color. But will fans ever get to see for themselves what Parton looks like without her signature wigs?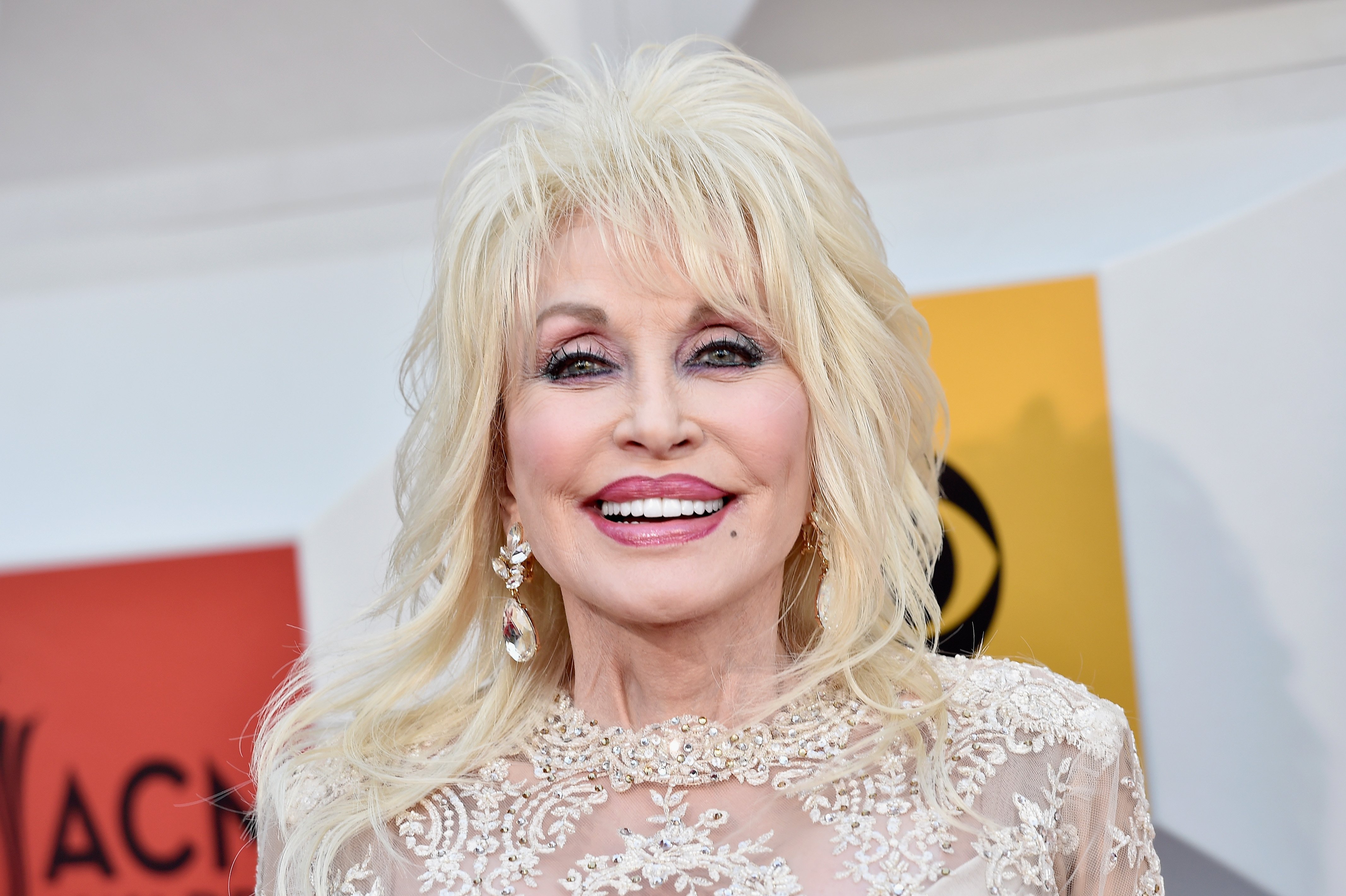 Though some may assume that Parton began wearing wigs in order to cultivate a persona for herself, it would seem that the decision was one that began long before her music career. According to the Hannah Montana alum, she has very thin hair that isn't the easiest to manipulate, thus she turned to wigs in order to have more versatility. "I never could get my hair to do what I wanted it to do, so I started wearing the wigs," the songwriter revealed to Interview Magazine back in 2012. "It all came from a very serious place."
Dolly Parton on if she'll ever wear her natural hair in public instead of her blonde wigs
Even though Parton is attached to her wigs, she has considered going without them a time or two. However, the "5 to 9" singer is very particular about the conditions under which she would ditch the wigs and sport her natural locks for the public. "Well, I might [appear in public] without my wigs, but not without being dressed up, because people expect it of me as much as I expect it of myself," Parton confessed. "Anybody can be tacky. In fact, I've often thought that some spring, in some great magazine, that I might do a layout on the new spring fashions and not wear the wigs. I'm not a bad-looking person and I've got fairly good features. I have baby-fine hair, but I have plenty of it."
Though Parton always had a full head of hair, she began manipulating it long before she began a career in the entertainment industry. In fact, she was in her very early teens the first time she decided to bleach her naturally blonde locks. This, of course, caused a bit of a fight with her parents. Still, she enjoyed her newly platinum locks and was even more enamored with them when she learned how to tease them.
The songwriter got into big trouble when she was young for bleaching her sandy blonde locks
"When I was a freshman in high school hair teasing came out," Parton revealed. "I'd already bleached my hair and got in big trouble. I have blonde hair, but it just wasn't radiant, it's sandy blonde. It wasn't yellow and white and bright. When teasing came out I just thought I had died and gone to heaven. Being creative with my hands, I started teasing. I fixed everybody's hair. I had the biggest hair in school." Clearly, having big hair has always been important to Parton, whether she was sporting a wig or not. It's no wonder that she's still known for having over-the-top hair to this day.