Dolly Parton's Biggest Influences Weren't Big 'Stars'
There's a reason Dolly Parton seems unlike any other musician — she wasn't influenced by anyone you know. Parton grew up around music, in a musical family. Her biggest influences were close to home.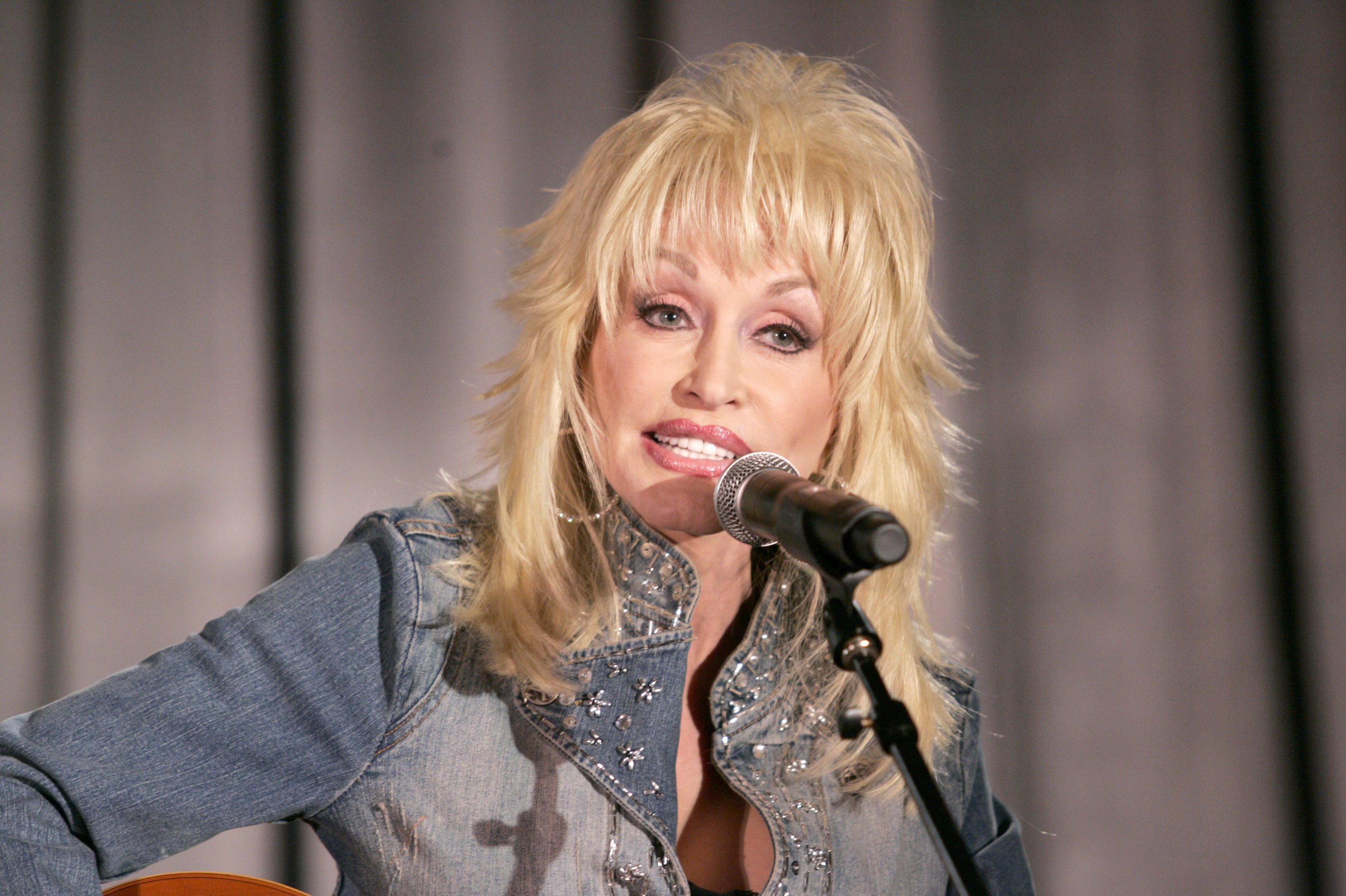 Dolly Parton's mother, Avie Lee Owens Parton
Parton's mother, Avie Lee Owens Parton (1923 – 2003), was a musician just like her daughter. She filled Parton's childhood home with music from the time she was born.
"I grew up in a very musical family, especially on my mother's side," Parton wrote in her 2020 book, Songteller: My Life in Lyrics. "So it was just natural for my mom to always be singing. My mother had that old-timey voice, and she used to sing all these songs that were brought over from the Old World. They were English, Irish, Welsh, folk songs where people tell stories."
Parton calls her mother's voice "haunting."
"Lord you would feel it," she wrote. "There's a famous old folk song called 'Two Little Orphans' about two little kids who come up to the door and are frozen to death because nobody's answering. Mama would emphasize those moments in the lyrics when the two little orphans are 'talking.' It was really like being there if Mama was singing it."
The way Parton's mother would transport listeners stuck with her.
"I want you to feel it when I'm telling you the story," she wrote. "Mama singing all those old-timey mountain songs was just embedded in my soul, in my psyche. I call it my 'Smoky Mountain DNA.'"
Dolly Parton's biggest influence, Aunt Dorothy Jo
While Parton's mother inspired her love of music at a young age, Parton had a special connection with her aunt, Dorothy Jo.
"People often ask me who my influences were," she wrote. "They think I'm going to say some big names, and there were a few 'stars' I was impressed with. But my hero was my aunt Dorothy Jo. Mama's baby sister. She was not only an evangelist, she played banjo, she played guitar, and she wrote some great songs."
Parton and Dorothy Jo were very close. They were alike in many ways, which is perhaps why they worked so well together when it came to songwriting.
"We were like the best of friends," wrote Parton. "I'm very much like her. I saw myself in her, and do to this day. I really related to her more than anybody else. In my young teenage years, we started writing songs together."
'J.J. Sneed'
One of the songs Parton and her aunt wrote together was "J.J. Sneed." And they had a great time writing it.
"We wrote 'J.J. Sneed' years ago [1971]," she wrote. "We thought, 'There have always been men outlaws. Why don't we write something about girls?' I remember we had so much fun writing it, rhyming things, and coming up with the story. It was like writing a movie. And actually, it did become a movie."
The plot of "J.J. Sneed" inspired a 2019 Netflix movie called Dolly Parton's Heartstrings.
"We wrote several songs together. Some of the most joyous times I had were when I wrote songs with her," Parton wrote of her aunt.