When Dolly Parton Was Born Her Parents Paid the Doctor Who Delivered Her in Cornmeal
Dolly Parton grew up in a small home in the Great Smoky Mountains of Tennessee with 11 brothers and sisters. Her family, along with the rest of the mountain people, didn't have much to give in the way of money. So when it came to paying for services, like those provided by a doctor, they gave what they had. And the Partons had corn.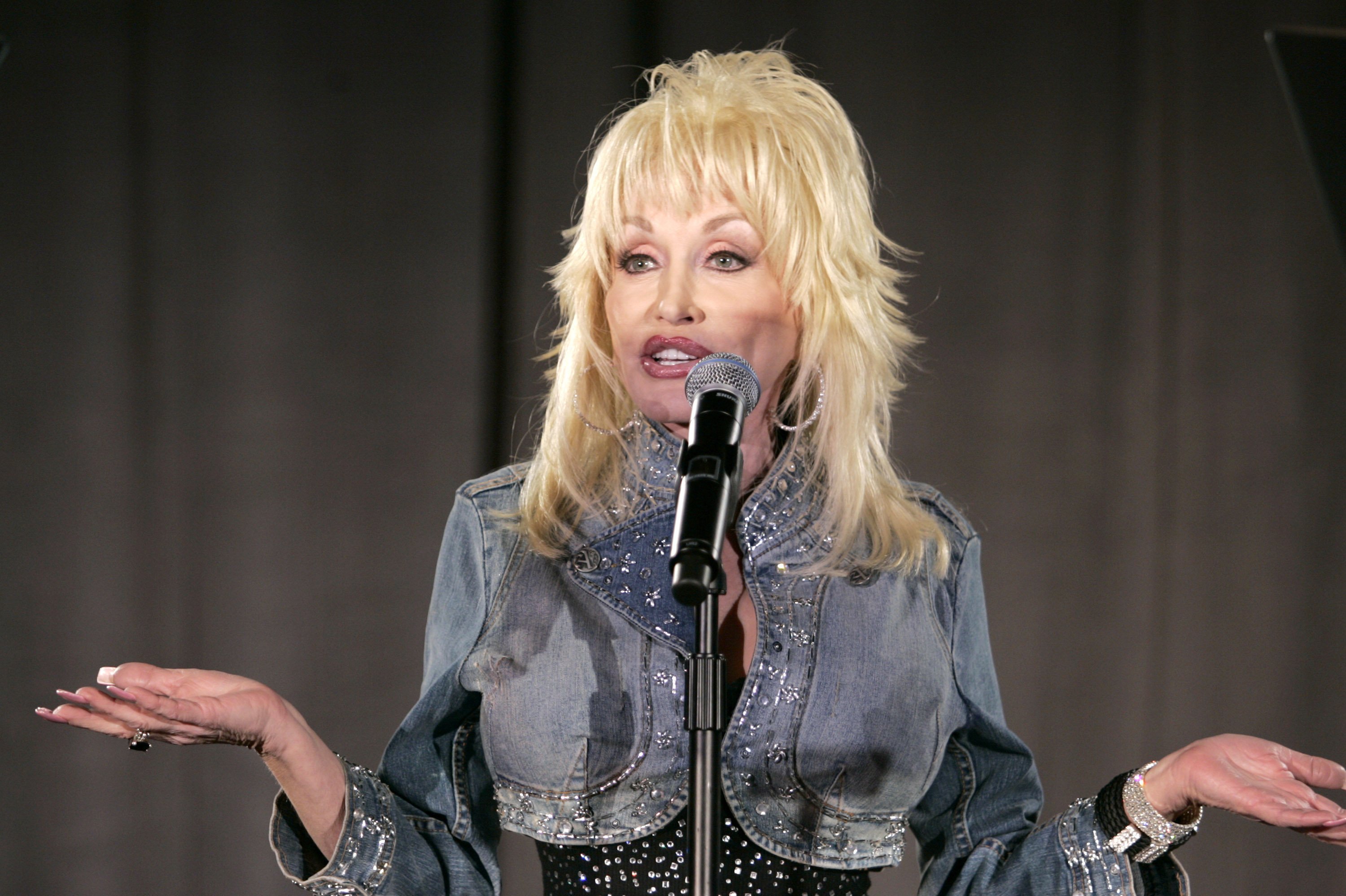 The story of Dolly Parton's birth
Where Parton grew up, "way back in the mountains," there weren't any hospitals nearby.
"We had a missionary doctor that had been sent to the Smoky Mountains to take care of the poor mountain people," she told USA Today in 2020. "He used to have to ride in on horseback, and the mountain people didn't have any way to pay him with money, so you paid them with whatever you had, your canned goods or some ham or some whatever."
The Partons grew corn. So when it became clear that Dolly's mother needed a doctor to safely deliver the future Queen of Country, they knew what they'd pay him with.
"Mama was having problems with me, so Daddy had to run out and get (the doctor)," she said. "They came back on horseback and Daddy paid him with a sack of cornmeal, and I've always joked and said that I've been raking in the dough ever since."
Dolly Parton's childhood
RELATED: Dolly Parton Prays for the Same Thing Every Single Day
Parton's parents married as teenagers. By the time they were 35 and 37, they had six boys and six girls. So Parton always had playmates (or, rather, an audience) growing up. From the time she was a young girl, Parton put on performances for anyone who would listen — chickens, pigs, dogs, and neighborhood kids alike. She'd fix a tobacco stick in the cracks of the porch and put a tin can on the top to act as a microphone and she'd sing her heart out, like she's done her whole life.
Who paved the way for the Queen of Country
Like Parton, her mother was a lover of music.
"My mother's people were musical, mostly gospel, but my mother and all of her people play some musical instruments, and some of my daddy's people," she said.
Parton had an uncle named Bill Owens who'd take her "around to different places to sing." He was who taught her how to play guitar.
RELATED: Dolly Parton, Feminist Icon, Says She's Not a Feminist
From a young age, Parton knew she was destined to share her music with a wider audience.
"I was on television before we ever owned one, on local TV," she said. "My dad loved the Grand Ole Opry. Before we had electricity, we had an old battery radio that we used to pour water on the ground wire in order to bring it in. I just knew that I wanted to be out in a bigger world. I knew there was more than just the Smokies. I love my people, I love my home, but I just wanted to do more."